Berrien County Youth Fair

9122 Old US 31
Berrien Springs, MI

Tel: 269-473-4251
The Berrien County Youth Fair is an annual event held at the Berrien County Youth Fairgrounds — 9122 Old US 31, Berrien Springs, MI 49103. It showcases exhibits from Berrien County youth ages 5-20. Some of the exhibits include baked goods, photography, crafts, woodworking, horticulture and art. Livestock also compete for ribbons and are auctioned at the end of the week. There's even a pavilion dedicated to the miracle of life where visitors can observe pregnant and newborn animals all week.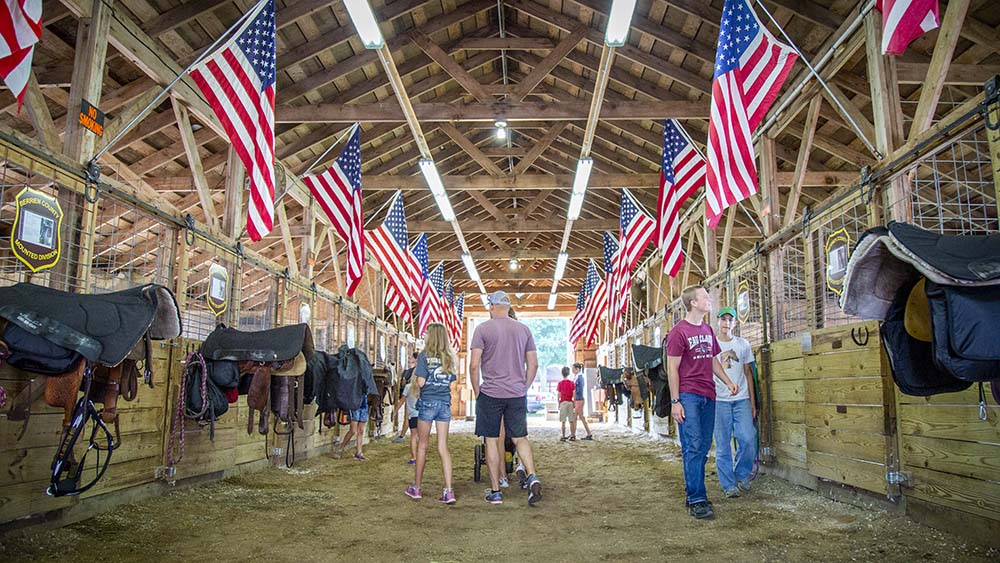 Berrien County Youth Fair Rides
Visitors can also enjoy thrilling carnival rides, like The Claw and the Ring of Fire. But don't worry, there are also easy-going cruisers for young children to enjoy. Try your hand at some midway games and, of course, take a ride on the Ferris wheel to get a view of the action from above.
Berrien County Youth Fair Food
It's not a fair without the various, mouthwatering foods that you stand in lines craving and eventually devouring! Grab a bucket of warm chocolate chip cookies that will melt in your mouth, customize the toppings on your Mexican street corn, grab an elephant ear loaded with cinnamon sugar and top off your visit with an ice cold lemonade that has fresh-cut lemons in it. Save room in your stomach before you come. You will not go home hungry!
Berrien County Youth Fair Entertainment
Once you've grabbed your food, take in the entertainment at the Grandstand. BCYF has hosted everything from the circus and tractor pulls to big-name musicians and tribute bands. They include some grandstand tickets in the cost of admission while other acts require paid tickets.
Berrien County Youth Fair Accessibility
The Berrien County Youth Fair is proud to have accessible Grandstand Entertainment seating. Most of the commercial buildings are also wheelchair accessible. There are also shuttles to and from the parking area. That said, those who need a motorized scooter for mobility or a wheelchair will need to bring their own.
Find Current Fair Information
The fair is always held in August. Please check the Calendar of Events page for exact dates!
Contact: email