Benton Harbor Parks and Recreation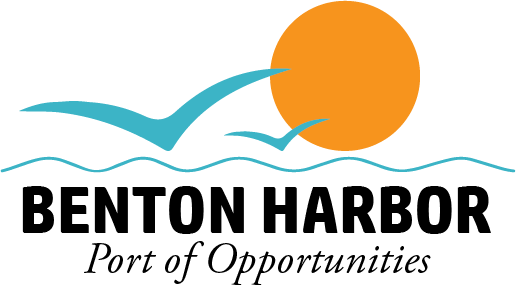 200 E Wall St
Benton Harbor, MI

Tel: 269-927-8402
In the City of Benton Harbor, you will find more than a dozen parks where you can swim at the beach, launch your boat, wet your line, shoot hoops, hit a home run, play with your kids, picnic and hold celebrations. Here are seven local favorites, (See the website above for the full list of 14 parks.)
Visit one of Southwest Michigan's most pristine beaches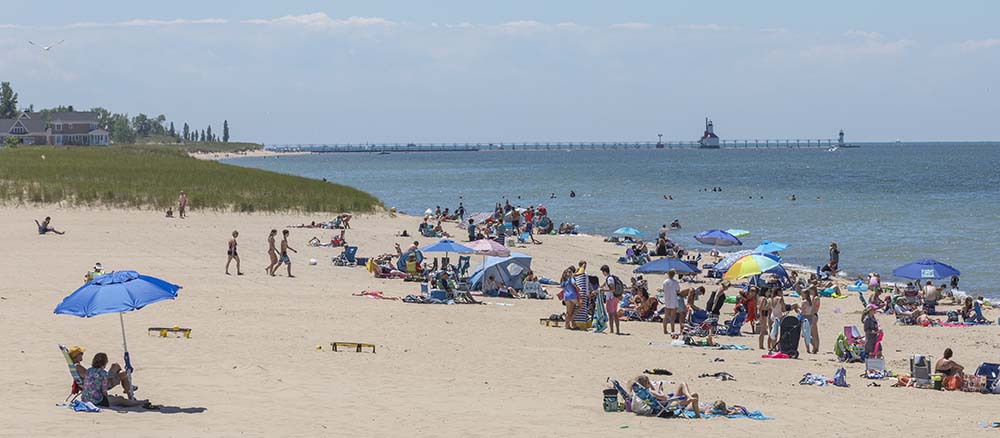 Jean Klock Park | Jean Klock Drive, Lake Michigan | Vehicle admission
This is one of Southwest Michigan's lesser-visited beaches, yet arguably one of its most beautiful. Enjoy in-season swimming, hiking to the observation tower and playing volleyball or on the playground. This is a popular place for family and group celebrations. It's also an easy connection to the free, 12-mile Harbor Shores Nature & Fitness Trail System. Learn more
Launch your boat, go fishing or simply enjoy the river view
Riverview Drive Park | 700 Riverview Drive | Free
This is a great place to launch your boat in the St. Joseph River and get quick access to Lake Michigan. Bring your fishing pole and cast from the fishing platform or picnic in this scenic setting.
Charles Yarborough Park | Riverview Drive and Empire Ave. | Free
Another place to fish from shore, picnic and watch the St. Joseph River roll toward the Big Lake.
Play ball
Union Park | 1250 Union Ave. | Free
Here is the crown jewel of Benton Harbor's urban parks. Newly renovated, this large neighborhood park features baseball and softball diamonds, basketball courts and playgrounds for all ages. It easily handles family picnics, reunions and special events. A concession stand is also onsite.
Hall Park | 426 Cass | Free
Basketball courts, a playground, shade trees and a picnic area are good excuses to stop first at Larks Bar-B-Que at 174 W. Main St. to pick up some smoked ribs and classic comfort sides to add to your day-at-the-park fun.
J

une Woods Memorial Park | 200 Paw Paw | FREE
This 2023-renovated park, once known as Broadway Park, was renamed June Woods Memorial Park. Junius Brutus Woods, also known as Uncle June Woods, was a slave in Tennessee. He escaped during the Civil War and made his freedom home in Benton Harbor June owned a small business and is remembered for planting trees in the city and throughout Southwest Michigan. Young children will enjoy the playground equipment and having picnics with family amid this tree-lined park. Teens and adults will have fun shooting hoops during pickup games on the park's improved basketball courts.
Discover this Benton Harbor gem of a playground
Britain Play Park | East Britain Ave. & Pipestone Street | Free
Shade trees, newer playground equipment and, best of all, an interactive 10-panel storybook trail that lets you share the story of "D. J.'s Busy Day" with toddlers and younger children.
Immerse in Benton Harbor's culinary and fine arts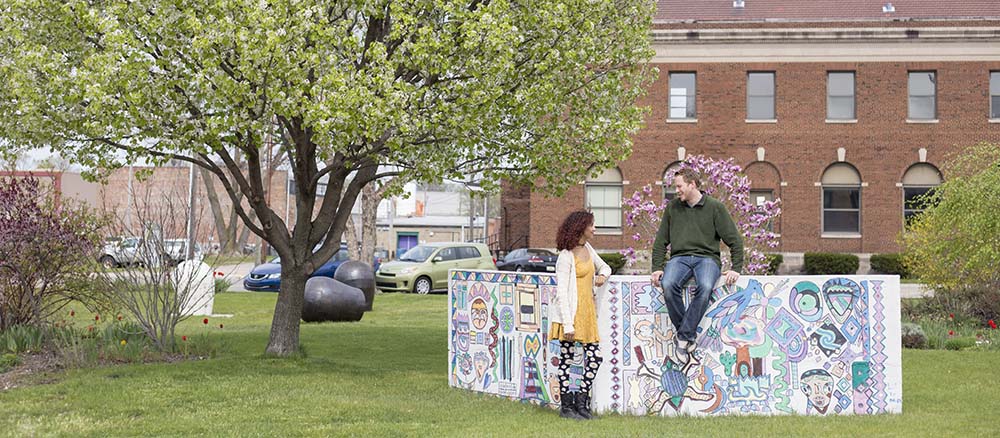 Arts District Park | Water St. | Free
This Benton Harbor Arts District park is steps away from working artists' studios, popular restaurants, live performances and The Livery brewery.
Attend or host an event in the heart of the city
Dwight P. Mitchell City Center Park | 127 Pipestone
This central park is the site of community events, entertainment and the City's seasonal farmers' market.
Add Benton Harbor parks to your places to go
As you plan your visit to Southwest Michigan, don't miss out on the outdoor fun and cultural entertainment that awaits at Benton Harbor's beach, river and urban parks. Please take pictures of your favorite memories and post them on social media, tagging them with #swmichigan. You will help others find the simple joy of spending time together in our parks.