Lumberjack Weekend at the Square
Event published by Berrien County Historical Association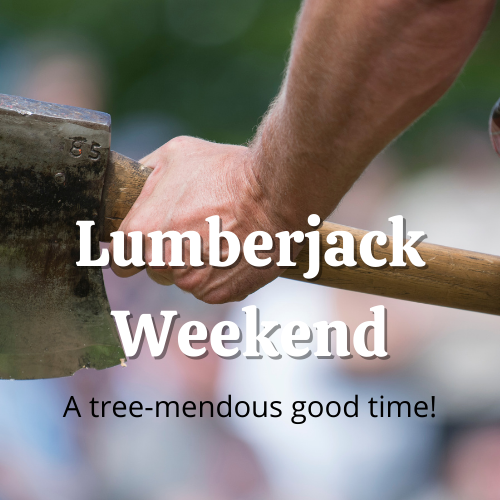 Jun 24, 2023 - Jun 25, 2023
10:00am - 5:00pm
The lumberjack camp returns to the Courthouse Square in 2023!
Join the BCHA and Corvus Cohort as they recreate a lumberjack camp on the grounds of the museum. Throughout the day a schedule of demonstrations gives visitors a chance to dive deeper into this fascinating part of Michigan's history.
A full schedule of activities will be released in early June, but this year guests can expect expanded demonstrations, musical concerts, story time for children, concessions, lumberjack-themed gifts, and more!
This family-friendly event will be held 10a to 5p on June 24 & 25 and admission is $10.00 per person with kids under 5 free!
Sponsorships are now open for this event. If you'd like to be part of our camp, please email Rhiannon at rcizon@berrienhistory.org.
Admission: $10/ free for kids under 5