Eden Springs Park Halloween Miniature Train Rides & Lights
Event published by Eden Springs Park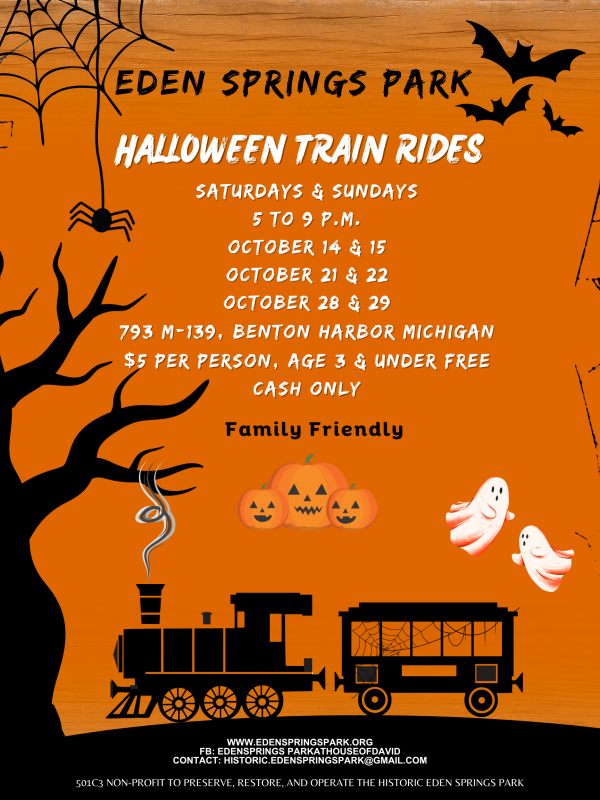 Oct 14, 2023 - Oct 29, 2023
5:00pm - 9:00pm
Come enjoy the evening train ride and see our Boolicious decorations. The ride and decorations are kid-friendly. Bring the family and enjoy the lights and spooky atmosphere! Saturdays and Sundays Only from 5 to 9 p.m.
To preserve, restore, and operate the historic Eden Springs Park through education and entertainment of both children and adults. Help us save a valuable national historic landmark, providing a family-friendly amusement and entertainment destination to be enjoyed by generations to come.
We are a 501(c)(3) Non-profit Organization.
Admission: $5 per person (children under 3 free)
Contact: Eden Springs Park at House of David