21st Annual Fish Boil Fundraiser
Event published by Michigan Maritime Museum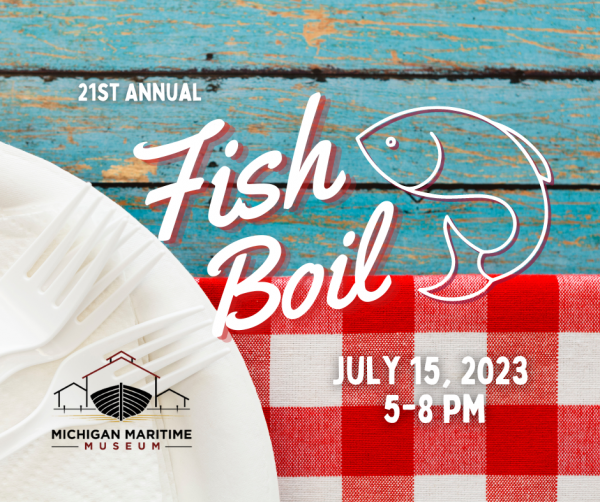 Jul 15, 2023
5:00pm - 8:00pm
Join the Michigan Maritime Museum for our 21st Annual Fish Boil! This old-fashioned Great Lakes fish boil dinner includes traditionally boiled lake fish, potatoes and onions covered in a butter sauce, with a roll, coleslaw, and ice cream for dessert! We'll also have games, a 50/50 raffle, and a cash bar. Joins us for a delicious meal, great company, and the best harbor views!
Tickets are $15 for adults and $10 for children, and will be available at the door until we run out of fish! Take out option is available.
The Fish Boil is the largest annual fundraiser for the Museum, raising close to $5000 at the event. Everything from the fish to the napkins is donated through the generosity of businesses and organizations in our community. Please come out to support the Museum and enjoy a Great Lakes tradition! 
Admission: Adult $15; Child $10. Tickets available at the door.