Sip the rarest of treats on the Makers Trail Liquid Gold Tour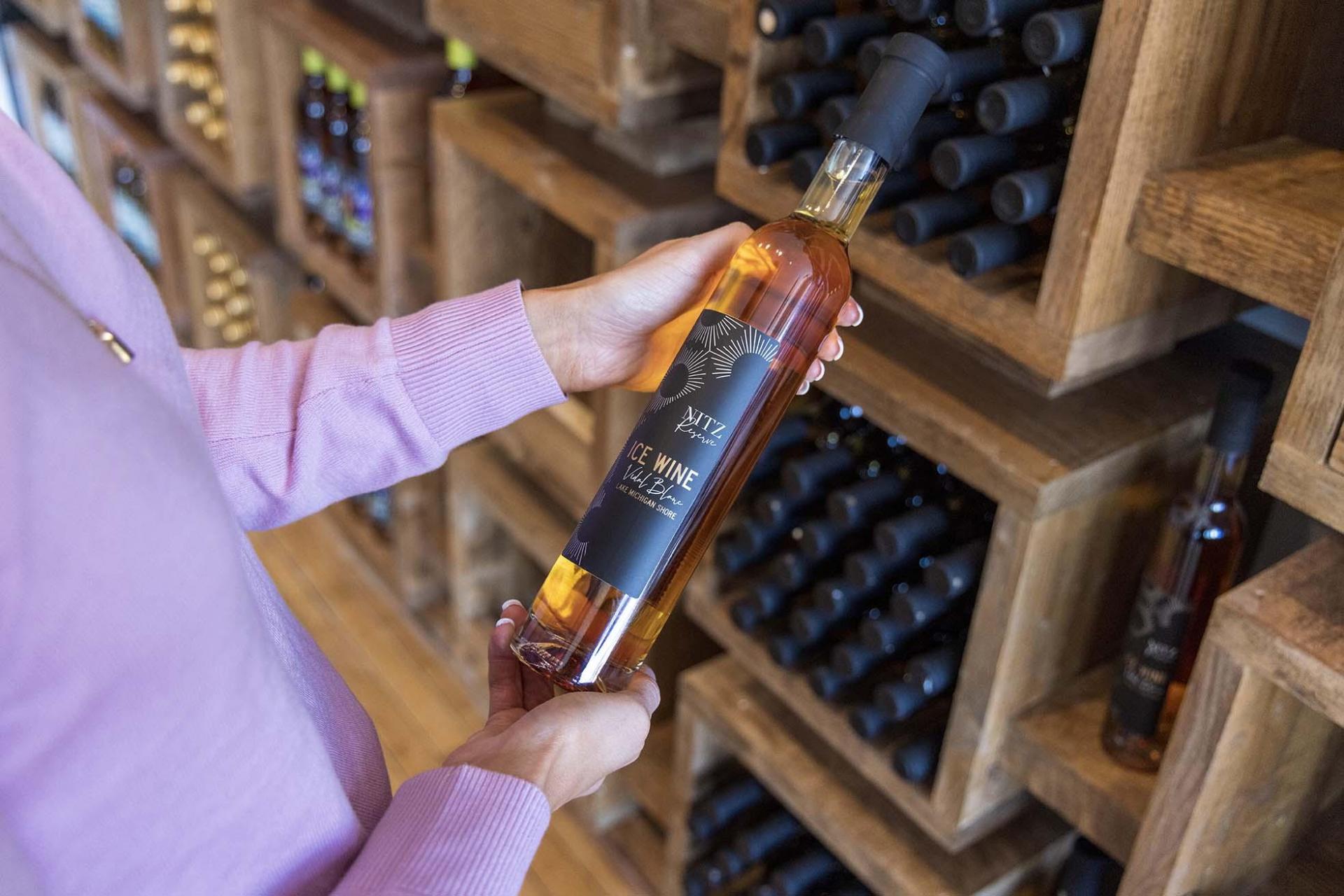 It's rare to find … even rarer to make it … but along Southwest Michigan's Makers Trail you can discover wines that some describe as liquid gold, others dessert in a glass and vintners call "ice wine."
What is this drink of the goddess Chione? Ice wine is made from grapes that have been partially frozen on the vine, a dicey challenge for winemakers. The goal is to maximize the sugar concentration in the grapes (the longer they stay on the vine, the sweeter they are). The juice ranges in sweetness from 32-41 Brix.
Vintners harvest the grapes when the outdoor temperature drops to 17-20 degrees F. That's when the water in the grapes freezes, but not the sugar. Colder than that, the grapes become too hard to extract the juice. 
These semi-frozen grapes are handpicked (often in the middle of the night) and cannot thaw before they are pressed. Then only 10-20 percent of the juice from the grapes is fermented – a slow, tricky process that takes three to six months. That's why it's liquid gold!
What wineries offer it? Six Southwest Michigan wineries have ice wines available on the Makers Trail Liquid Gold Tour:
Because ice wine is such a rarity, expect to pay more to bring this liquid gold home with you – $25-$45 a bottle. Most of the ice wines come in half-size bottles (375 ml). All seven ice wine choices are great additions to your collection but they also make nice gifts.
What pairs with ice wine?
Ice wine is pure joy on its own, but you can also delight your guests by serving it with strong cheeses, pâté, spicy ethnic foods or sushi. Pour it over crème brûlée. Or pair it with cheesecake, pound cake, white chocolate mousse, coconut ice cream or flan. 
If you have questions about the wines, ask for guidance at each of the six wineries. All have makers and staff that are passionate about their craft and like nothing better than to answer your questions, share their stories and make recommendations of what to try next.