Take an Enchanting Holiday Stroll in St. Joseph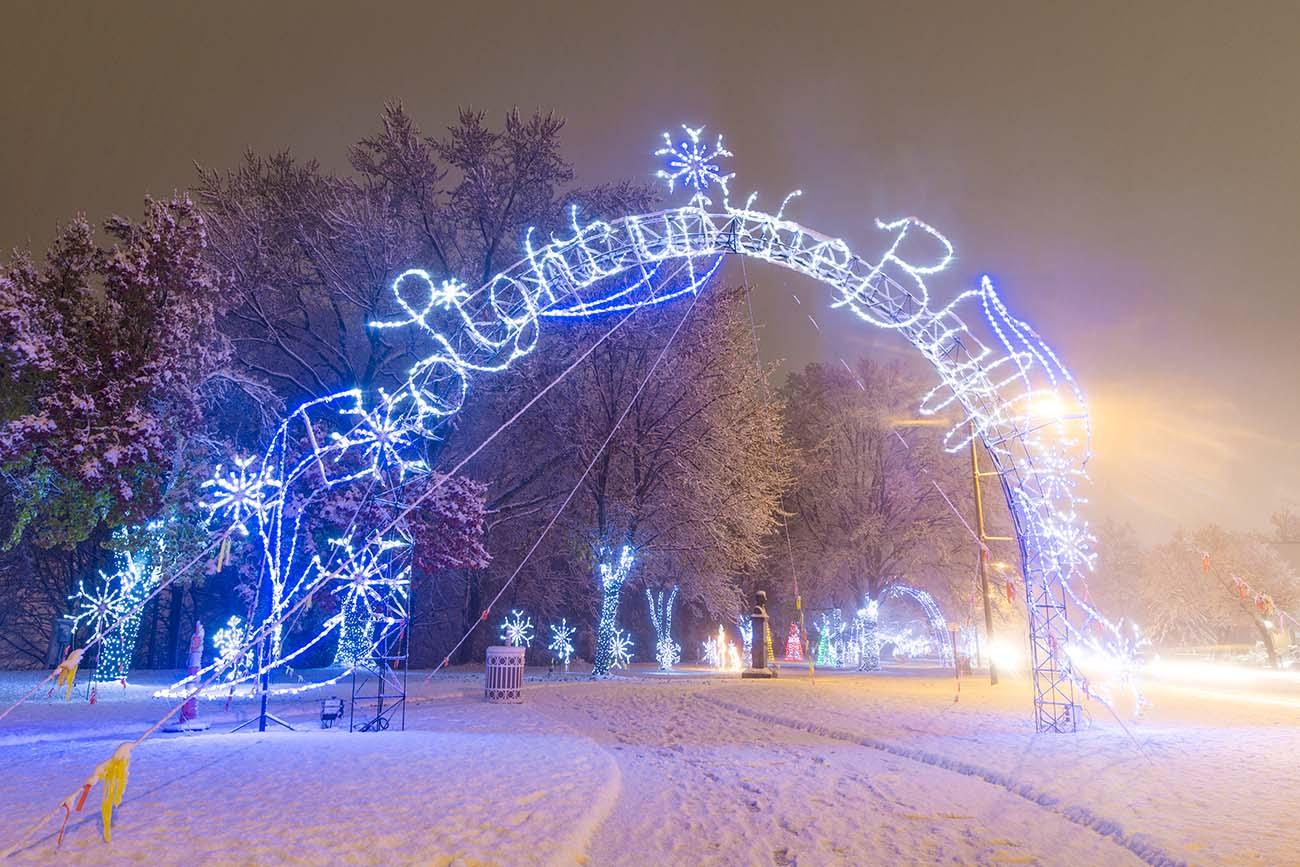 The holiday season is enchanting in St. Joseph, Michigan. The air is crisp and invigorating, the light sparkles on the snow and ice and the decorations are dazzling. If you bundle up and take a walk around this Victorian-era downtown you will be greeted with some wonderful views and postcard-perfect photo opportunities.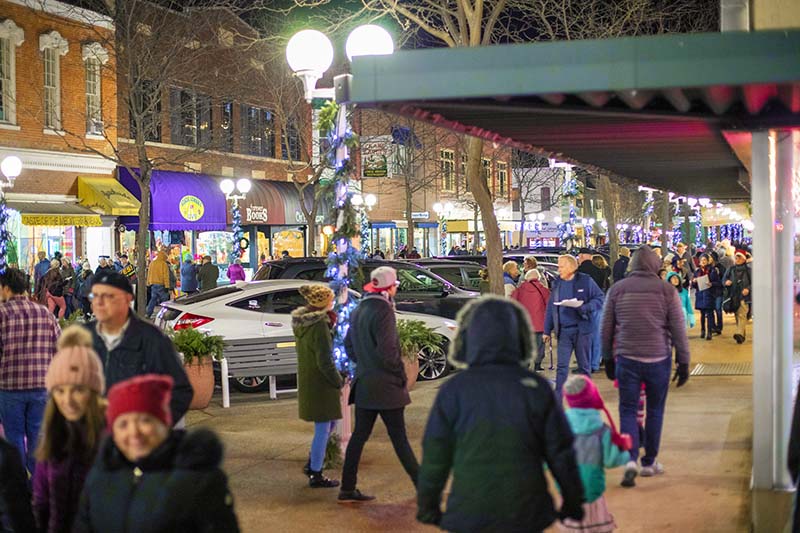 State Street: The charm of this downtown street in the falling snow is irresistible. In the evening when the street lamps are on, the snow drifts in the breeze and a soft glow emanates from the decorated shop windows, it looks like a tranquil scene from a holiday card. Festive snowman and penguin figures crafted by regional artists adorn the street corners. There's an adorable little house in front of the St. Joseph Today visitor building at State and Pleasant Streets where you can mail your letters to Santa until Dec. 23 or visit with our favorite North Pole visitor, Thursdays through Sundays, until Dec. 22. Walk south beyond the shops to see blocks of well-preserved, historic homes. I often hear people comment that State Street is like a nostalgic step back in time or looks like the set of a holiday movie.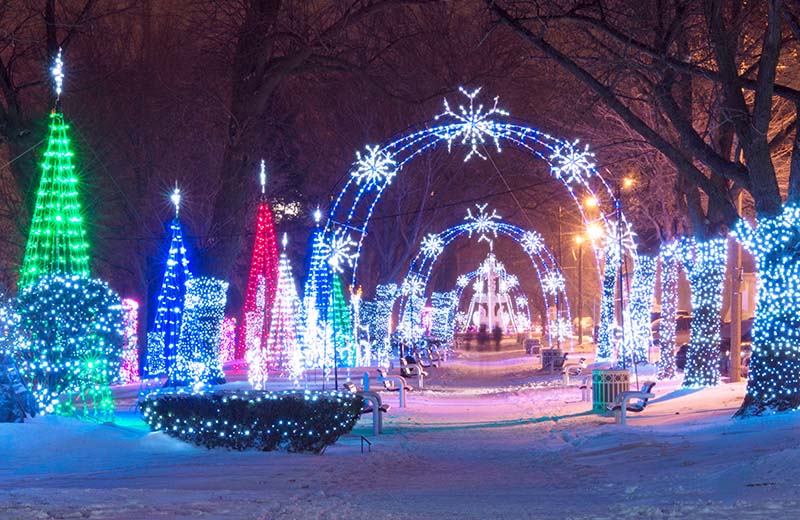 The Bluff: A brief walk west from State Street brings you to the spectacular display of more than one million lights in Lake Bluff Park. Enjoy a stroll under arches, past lighted trees, holiday-themed characters, and around the illuminated Maids of the Mist fountain. Gaze over the bluff at the Silver Beach Carousel and the lights in Whirlpool Centennial Park. If you hear a train coming, walk north along the bluff toward the St. Joseph River to watch it cross the historic truss swing bridge. And while a walk along the bluff is the best way to enjoy the lights, driving slowly along Lake Boulevard is also a delight.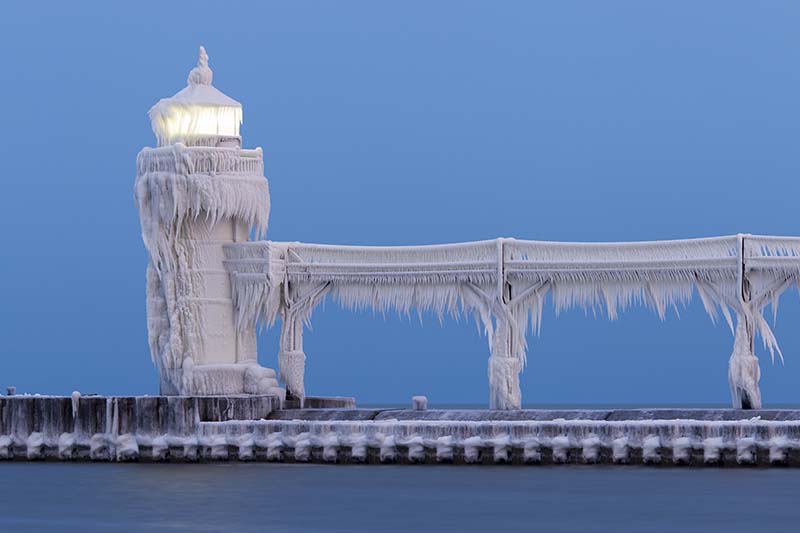 The Beaches: Lake Michigan's Silver Beach, Lions Park Beach, and Tiscornia Park are bustling even in the winter. People are out in any weather, marveling at the mountains of ice along the shoreline and the view of the ice-coated South Pier beacon and North Pier lighthouses. On windy winter days, you may also see some of Southwestern Michigan's dedicated surfers out enjoying the lake. If you are extra lucky, you might spot a snowy owl on the beach or pier.