Jean Klock Park: A gift from one family to yours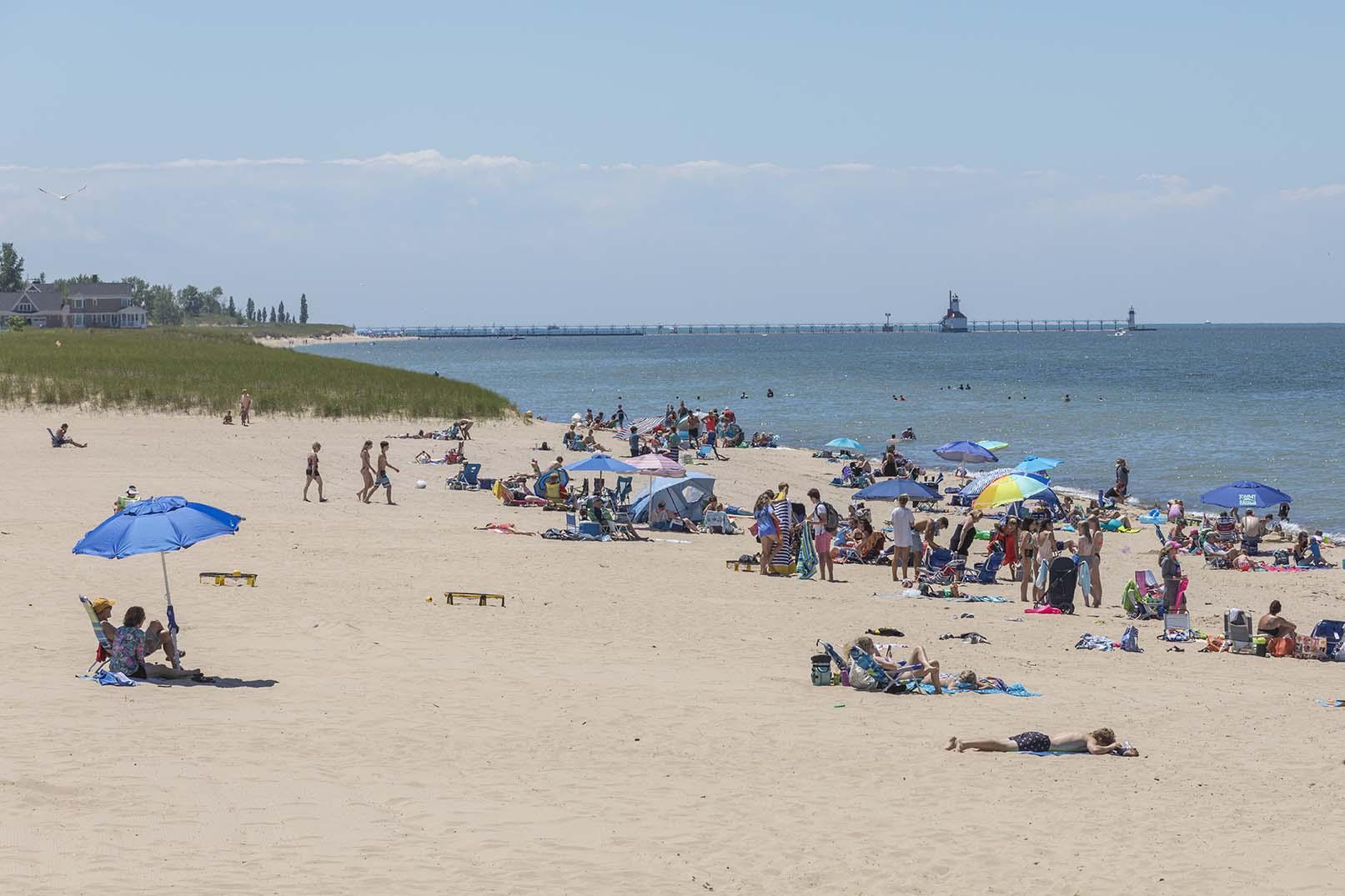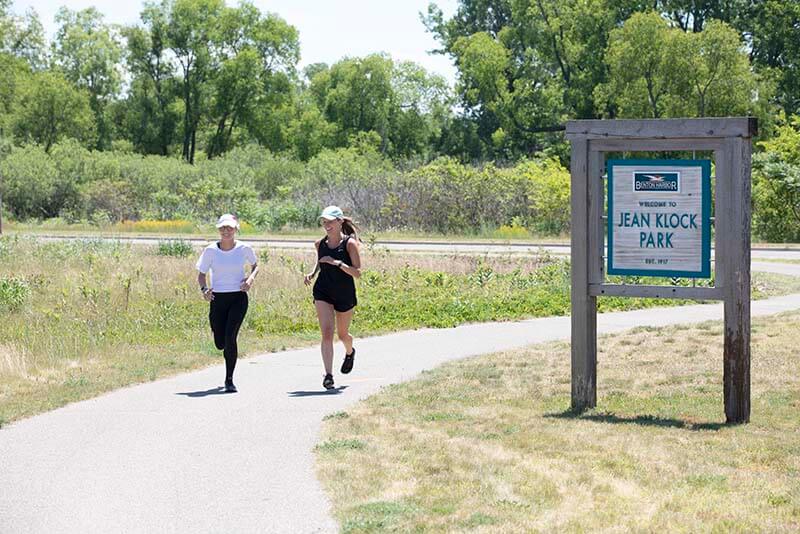 While it may look like just another beach along the shoreline, Jean Klock Park offers more than just family fun. It's a tribute to a family that once cared deeply about Lake Michigan and wanted to share it with children for generations to come.
John Nellis Klock was a New Yorker turned Midwest transplant. He climbed the ladder of the newspaper business, from typesetting at age 11 to owning the News-Palladium in Benton Harbor in his 20s. He and his wife, Carrie, had one daughter, Jean. She died as a baby.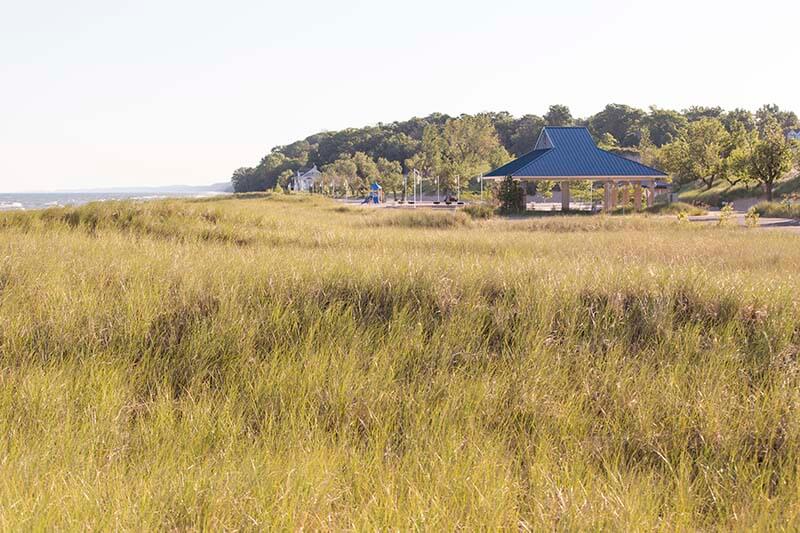 Their unfortunate story is the framing of the location where dozens of families come together today. After Jean's death, John and Carrie purchased and donated the 90 acres of waterfront land to the Benton Harbor City Council in 1917. Carrie wanted to give something to the area children and John wanted to ensure their city had access to Lake Michigan.
About 4,000 people attended the dedication of the park that July. John Klock said the following in a moving speech, "The beach is yours, the dunes are yours, all yours. It is not so much a gift from my wife and myself as a gift from a little child. See to it that the park is the children's."
The park was designed by Jens Jensen, a Danish-American architect who played a big role in the Chicago Renaissance. His work focused on conversationalism. Jensen's priority was to protect the dunes at Jean Klock Park.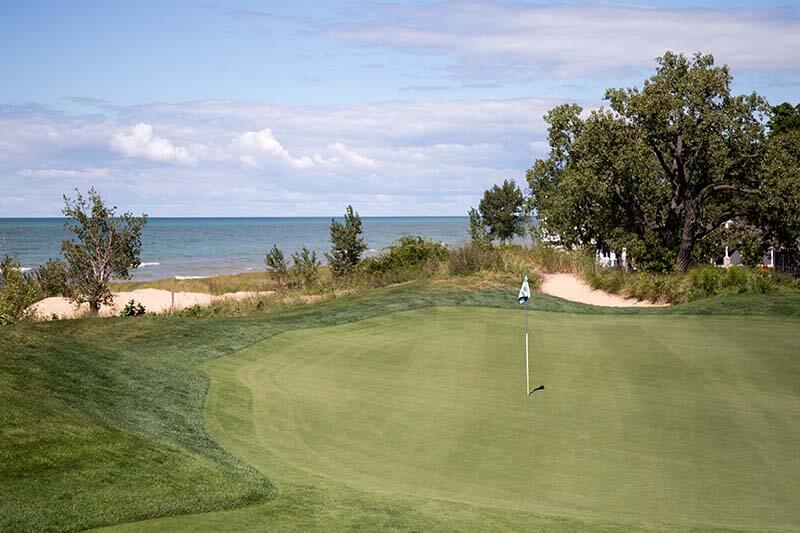 Over the years, those dunes shrank in size. Today, you'll find them worked into the Harbor Shores Golf Course and along the parking lot. Kids still get a thrill as they exit their cars, walk toward the sound of the waves and see the beach along Lake Michigan down below. Giggling, they run down as their parents find a spot to set up camp for the day.
The once expansive beach now has houses backing up to the property, but it still lends itself to plenty of activity. Volleyball, small rock skipping, kite flying, Lake Michigan swimming and sandcastle building on its sugar-sand beach are just a few of the activities that make time fly by for visitors. On a particularly calm day, some guests even bring their paddleboards and kayaks so they can launch off the beach into the lake. And on those days with huge waves, you'll find kite surfers speckling the same waters. This beach is also a popular place for boaters to anchor offshore and play in the water.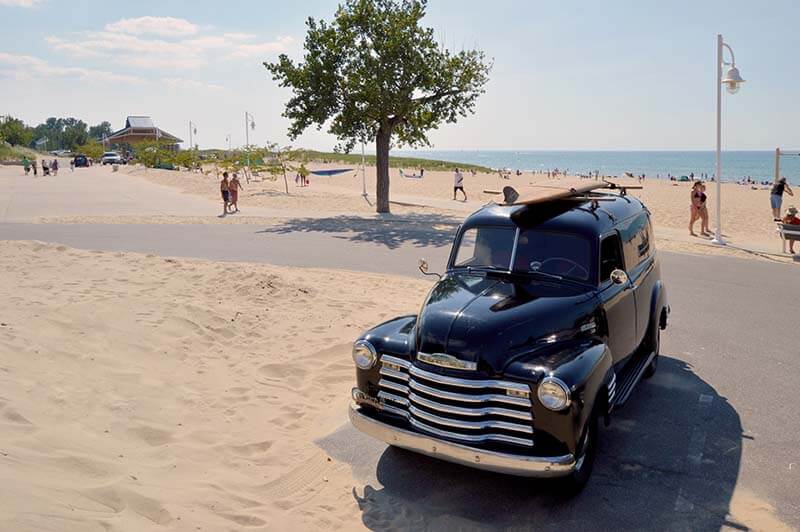 Park amenities include a playground, picnic shelter, charcoal grills, paved parking, boardwalk, observation trail and tower, bathhouse and pavilion. Jean Klock Park is a trailhead that leads to 10 miles of natural and urban fitness adventure whether you hike, bike or cross-country ski.
Visitors must pay to park at one of the kiosks if they do not have a season pass from Memorial Day to Labor Day. The cost depends on how many hours you will be staying. The minimum is three hours for $6. Here's a pro-tip to keep in mind: take a photo of or memorize your license plate number so you can enter it into the kiosk. It's far better to plan ahead than walk back and forth to your car and delay your sandy beach fun!
Jean Klock Park is open from 8 a.m.-10 p.m. daily. Coming to Southwest Michigan soon? Want to find a new beach to explore? Check out this park and bring the kids along. It's what the Klocks would have wanted.
We used the following sources to learn more about Jean Klock Park's history: