Southwest Michigan's Haunted places & chilling ghost stories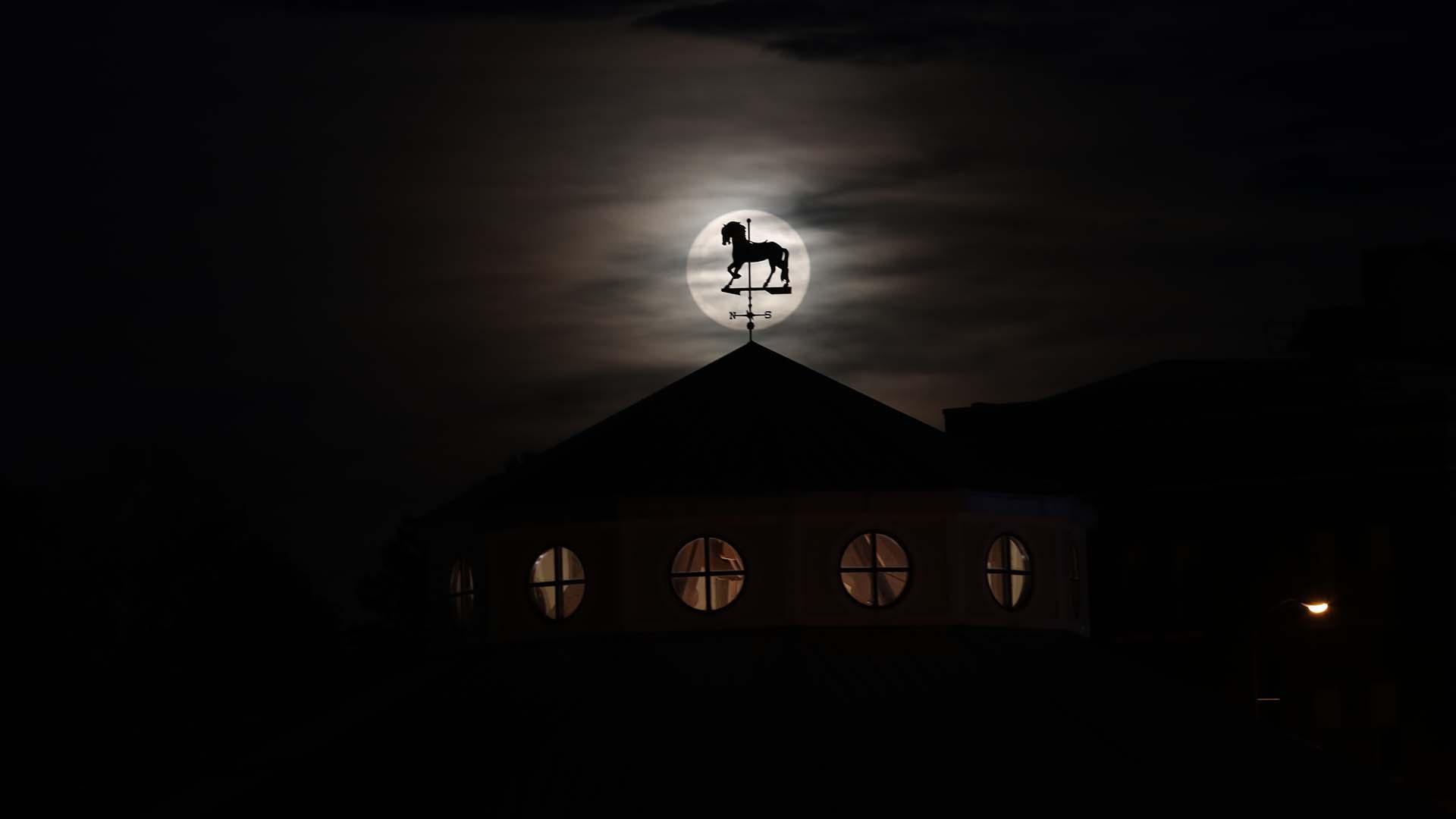 The crisp autumn air isn't the only thing giving us goosebumps this October. With cobwebs hanging across front porches and skeletons scattered in yards, you may find yourself getting into the spooky spirit. Before you pull out your favorite scary books, head to the haunted house or watch an exorcism movie, have you ever searched for ghosts in Southwest Michigan?
Local ghost stories
We have a few chilling stories of our own here. Ghostly girls in white dresses, lake monsters and a phantom skater; some say they're only legends and lore — but others insist they have seen the figures themselves. Who is right? We'll leave that decision up to you as you read these eerie ghost stories and, if you dare, drive by the haunted places near Southwest Michigan yourself.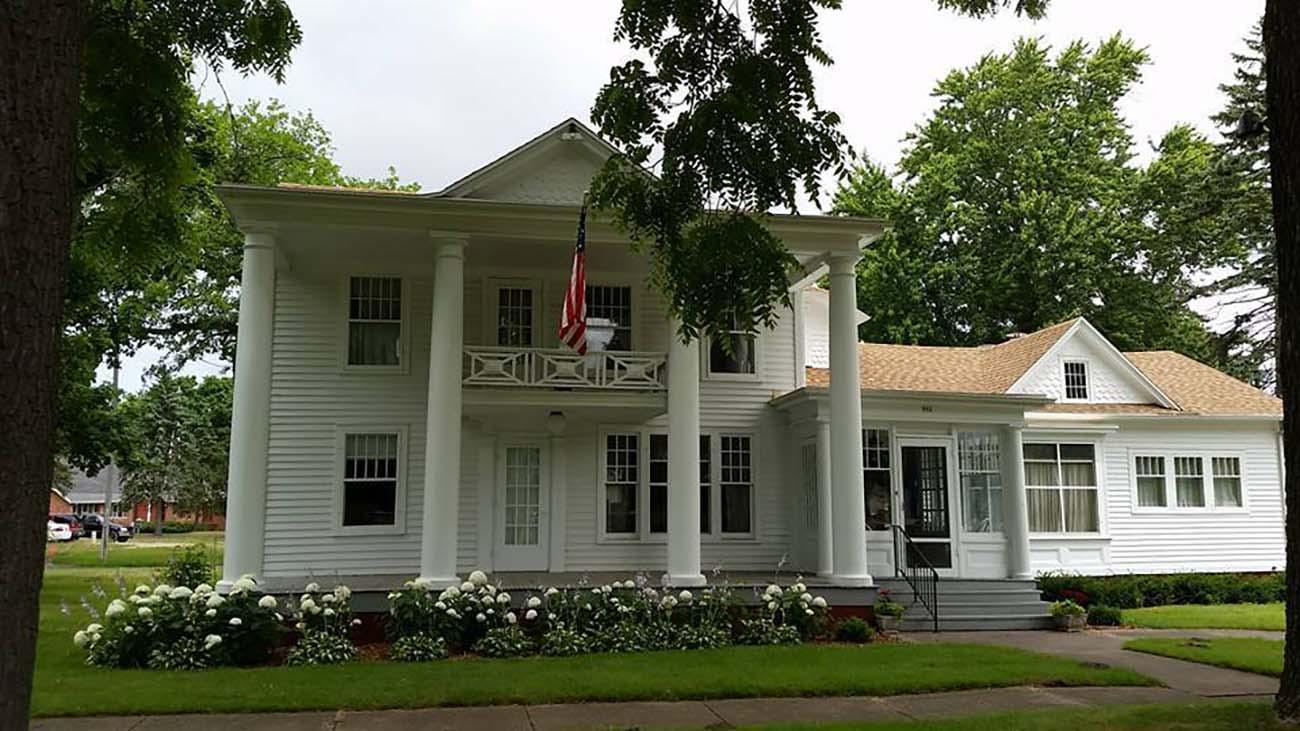 Morton House Museum
The house on Morton Hill in Benton Harbor may be a museum today, but four generations of the Morton family lived there from the time it was built to 1936. Denise Tackett, executive director of the museum, has learned to announce herself when entering the 1849 building. Even when no one is there.
She told the Herald Palladium in 2011 that several little things have made her feel uneasy while in the household.
"There's always been these little rumors about the Morton House," Tackett said. "One of the volunteers saw a woman coming down the stairs once when nobody was there. We had a caretaker here for a number of years who had things being moved in different places."
Ghost hunters have spent time inside, getting readings of an orb coming down the stairs of the Benton Harbor landmark. They've also collected photographs and electronic voice phenomena (EVP), per a 2014 Leader Publications story with long-time board member Debbi Hodgson Geib.
"We have residents — ghosts. From hearing the different voices, we think they are mainly Morton family members," Geib said. "There were also two Swedish sisters who were expecting to get the house, but they didn't. They seem to hang out around the kitchen."
An old, out-of-tune piano also seems to be the focus of some paranormal activity. Tackett once thought she heard the tone of a single piano key being pressed.
"But that's the thing with ghost stories. It's impossible to prove," she said. "You either believe it or you don't."
Historical Context: The Mortons were instrumental in developing Benton Harbor. They owned a 600-acre peach orchard, and family members were responsible for digging the town's shipping canal, enabling Benton Harbor to grow into a bustling harbor town in its heyday.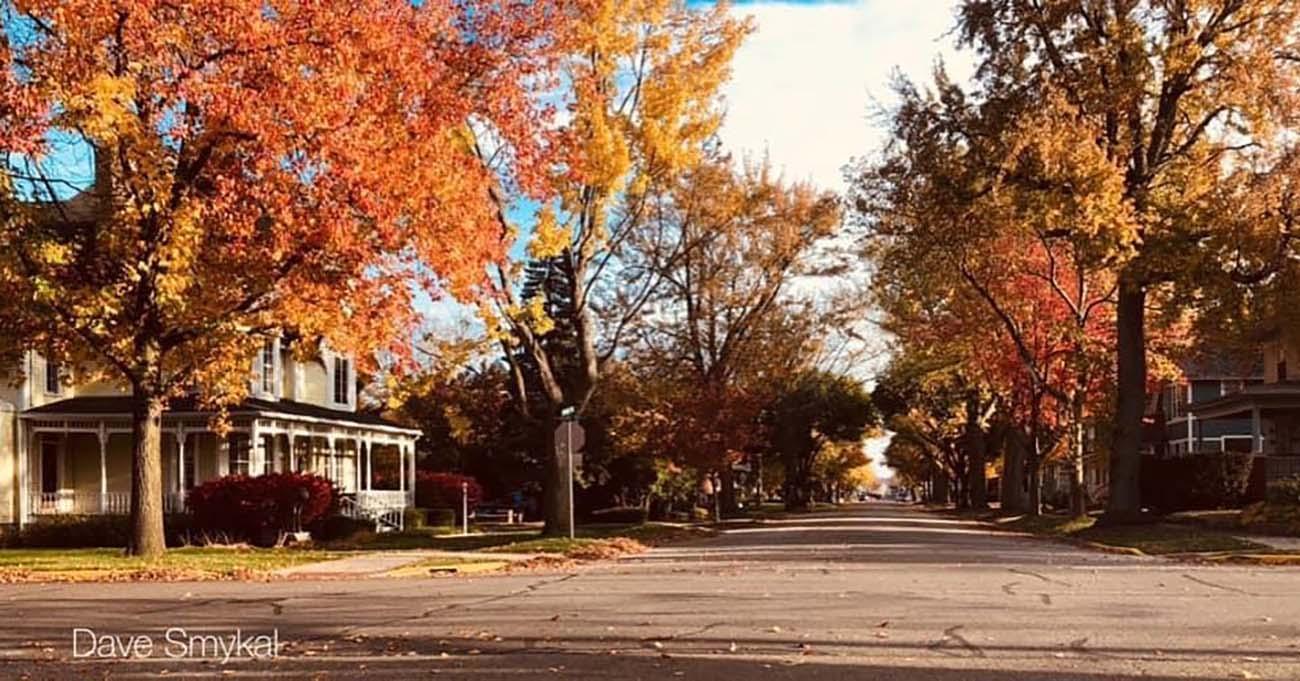 State Street spooks
Andy Sawyer is a scientist who likes to believe everything has an explanation. But when he started working on a 15-month renovation process for his house from 1860, he found something beyond credible and possible, he told the Herald Palladium in 2007.
It started when he was working in a crawl space late at night. He thought he was alone for the moment at the 1117 State St. home — until he heard a voice calling his name. When he couldn't find anyone, he asked a crew working on the ducts if they had called for him and joked that it must have been a ghost in the house, which used to belong to St. Joseph's first mayor, Frank Herring.
That's when one of the men mentioned a girl in a dress at the top of the stairs. She was there for a second before disappearing. Despite these rumored sightings, Andy never saw the ghost himself. So, his family moved into the old house when the renovation was complete.
But his 4-year-old son started hearing footsteps at night. It bothered him, and his parents insisted it was the old house. The footstep complaints persisted for a year until they stopped. One day, Andy's son told him that he knew he would be okay and wasn't scared, because the night before, the girl in the dress sat in his bedroom rocking chair and smiled at him. The chair has since been donated to the Maud Preston Palenske Memorial Library.
Nita Nicholie, Andy's wife, does find it interesting that everyone who shares their story describes the girl in the same way — including a downtown store employee who recognized the address from a check as the house he used to live in.
The man said he lived in the house when he was very young, but they moved out because his sister refused to stay after multiple sightings of a girl in a white dress at the top of the stairs.
Andy and Nita are scientists who may believe there is an answer for everything but they have concluded that they just may not know the answer to this one yet.
Hickory Creek Phantom Skater
In its wintery heyday, Hickory Creek in Buchanan often welcomed ice skaters when the temperatures dropped low enough. To get their children home on time from a day of skating, parents often warned their children that the Phantom Skater would catch any stragglers.
An enormous figure clad in black tights and a skull cap, the Phantom Skater's blades flashed green sparks and blue flames, according to the recollection of a local. He would leap over bridges while giving out shrieks of eerie, horrifying laughs.
However, only one man has publicly come forward claiming to have encountered the Phantom Skater himself. That was the late Harvey Seasongood, who once operated Harvey Seasongood Farm Supply on Glenlord Road in Lincoln Township.
Seasongood, who died in 1964, said he and other children were once skating along the creek and lost track of time. Then he heard the horrifying scraping of huge blades as the Phantom Skater approached.
When everyone scattered, Seasongood wasn't so lucky. He got stuck in a barbed-wire fence at the top of the ravine. Although the Phantom Skater didn't see Seasongood, the young boy was horrified to find the spectral skater looked exactly as the legend said. Towering, wearing black, fiery skates and with cloven hooves where his feet should be. He cast no shadow in the moonlight.
The legend of the Phantom Skater still makes its way around the rumor mill these days, although there haven't been more reported sightings. The kids must be getting home on time after a day of winter fun.
Sister Lakes Sea Monster
In 1964, the Sister Lakes region near Dowagiac became known across the Midwest after a Dewey Lake resident reported a large, hairy creature with glowing red eyes stomping about in the woods. It cried, like a baby.
In the time following, several reports came through from "responsible" citizens who wouldn't make up something this drastic. Although the police investigated, they never found anything. Several monster hunters came to the area with their rifles, prepared to capture the beast in the resort area. None of them ever caught anything though.
Sister Lakes did have some monster fame when ABC News crews from Chicago filmed a segment on the frenzy.
On a quiet clear night, step outside at Dewey Lake yourself. Maybe you'll find nothing but tranquility. Or maybe, you'll hear the faint cry of a baby and see red glowing eyes among the trees.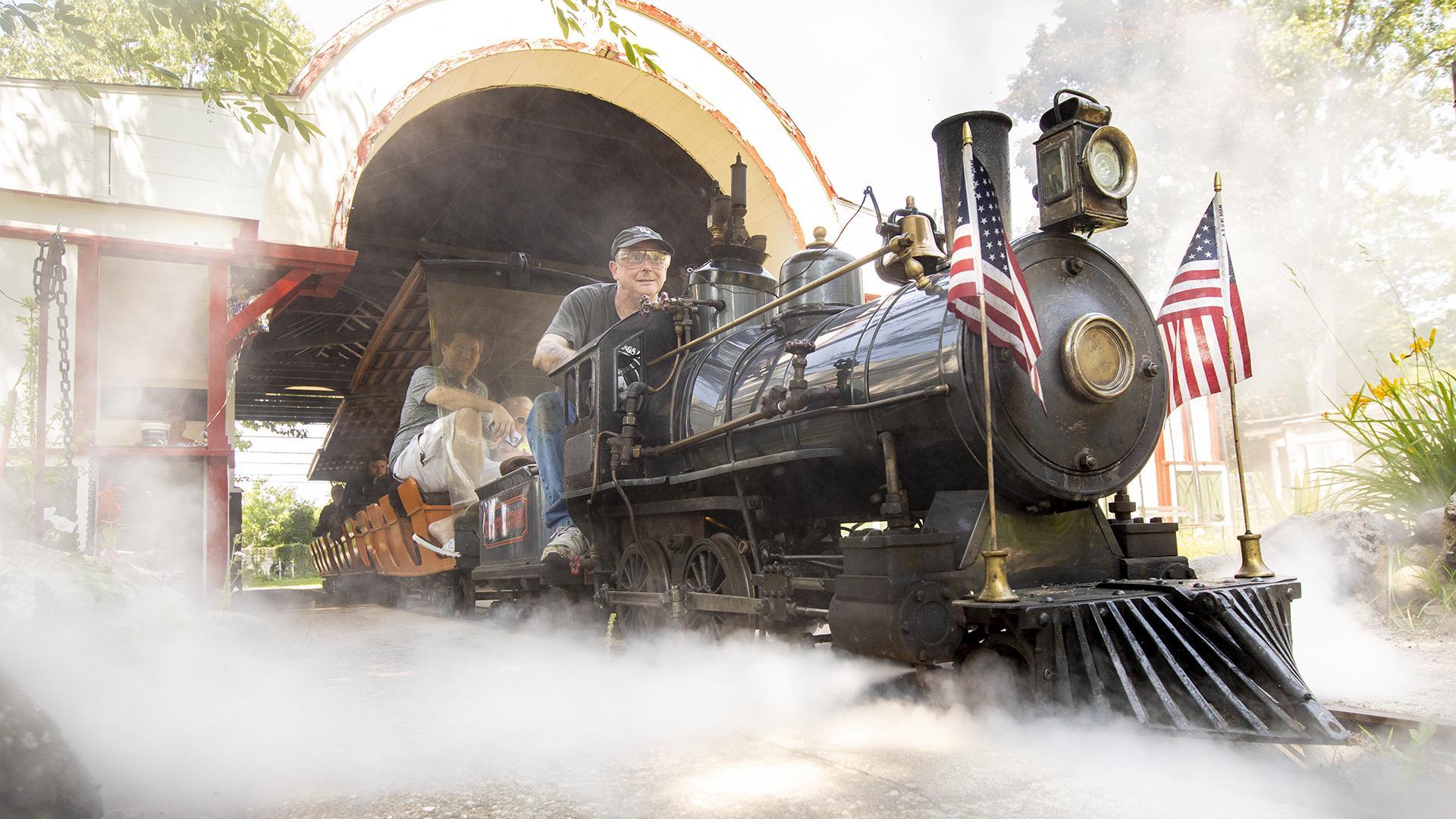 Other area hauntings
While we can't hunt down the history of these legends, we did find these ghostly stories in our research.
Benton Harbor High School's third floor has scared many custodians late at night. They have reported shadows, catching glimpses of figures going around corners. Several refuse to visit that floor at night or be the last one left in the building.
Eden Springs Park in Benton Township, formerly the House of David, has rounded the paranormal rumor mill several times over the years. Volunteers restoring the park have had several strange occurrences like hearing voices give input when any renovation plans are discussed, hats flying off racks, loud banging noises on doors in locked hallways and the drifting music of House of David Blues from the stage. Several paranormal investigators have come, finding new happenings each time. One Lansing group even left behind a small kit so that the nonprofit volunteers could investigate on their own.
Franklin Cemetery in Eau Claire, also known as Munchkinland to locals, is said to be haunted by a young boy. Rumor has it when you drive by at night, a headstone glows green. Some have also reported giggles from inside the graveyard at night with the occasional figures hiding among the headstones.
Galien's Ghost Island got its name from the generations of residents who played there as children and teens, and who claim there is supernatural activity on the island. The island sits to the left and west of Ghost Isle Brewery.
Some of these may simply be rumors or legends, passed down for generations and friends trying to make believers squirm. Or, maybe, they could be very real. It's best to be on the lookout just in case you get a visit from these ghostly neighbors while visiting Southwest Michigan.
Haunted houses in Southwest Michigan
Want a screaming good time guaranteed? Check out Niles Scream Park this fall. The annual haunted park promises to "scare the yell" out of you. It was the #1 haunted attraction in the country in 2021! It is the largest in the country, too, offering 44 acres of blood-curdling fear on weekends from early September to early November. This is definitely a destination for your non-squeamish pre-teens and even college-aged kids. The good news is, while you are choking back the screams, a portion of your admission fee is donated to local charities. Check out their website for the scary themes in store this year.
Other haunting activities
Do you have little ones who want to get in the spirit but need more family-friendly spooks? Maybe you personally don't like the ghost stories and testing their legitimacy. We still have lots of fall, spooky good fun for you! Check out the Haunted Scarousel, Eden Springs Halloween train rides and more in this Halloween activities blog. Happy Hauntings!
The following outlets were used to gather information: Herald Palladium, K105.2 Kalamazoo's Greatest Hits, Leader Publications, 13 On Your Side