Greater Dowagiac Chamber of Commerce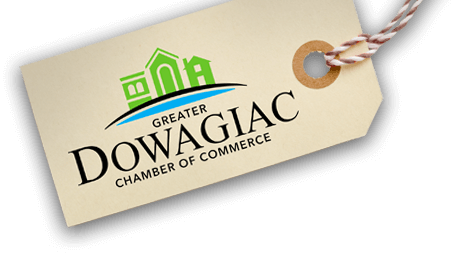 Tel: 269-782-8212
Dowagiac is a small town in southwest Michigan. It's a friendly community where your neighbors know you and give you a hand when you need it. Where you won't be a stranger when you come into our local restaurants or sit with us in our football stands. It's a city where you'll receive quality health care just minutes from your home. Discover our passion for the arts, theater and music. Safely raise your family and comfortably retire here. Meet teachers who go the extra-mile so our children succeed. It's where you'll be awed by a state-of-the-art community college that helps everyone afford an education that can lead to better job opportunities.
Our city is the right size for businesses, too, whether you work from a home office or have 200+ workers on your factory's payroll. We have a plentiful and skilled workforce. People who take care of customers. Who are loyal. Innovative. Take pride in what they make, process, fix and sell. Our retail, service and company leaders look out for each other and share knowledge that strengthens business. It's a dynamic climate that has helped some of our companies flourish 100+ years. We'll help your business prosper, too.
This historic community dates to the Potawatomi families that first settled here and from whom we derived our town's name, which means "fishing [near home] water."We've proudly preserved our picturesque, Victorian-era homes and central business district. Created lush parks where you can picnic, listen to concerts, play sports and enjoy holiday parades and seasonal festivals. We've protected our natural areas, lakes and rivers for hiking, outdoor recreation, fishing and seeing wildlife. It's how we've come to be known as The Grand Old City.
Yet, as much as we treasure our history, we're energized by our future. We're ready to infuse your fresh ideas, entrepreneurial ventures, new neighborhoods and cultural experiences into our area. That "newness"is how Dowagiac will continue to be a wonderful place to work and call home. Take a few minutes to look through this website and see the opportunities that are here for you, your family and business. Then, let us know how we can help you live out your American Dream, right here in Dowagiac.
Contact: email