FuzzyButz Pet Bakery & Boutique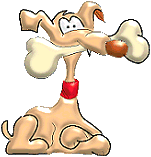 At FuzzyButz, we specialize in home baked dog treats from fresh local ingredients. We're also a full-service pet shop with toys, collars and leashes, clothes and gifts for the pet lover. We try to carry as much as possible that is made in the USA.
FuzzyButz is in the heart of downtown St. Joseph, Michigan. We accept groups.
No Upcoming Events Published By FuzzyButz Pet Bakery & Boutique