Doe-Wah-Jack's Canoe Rental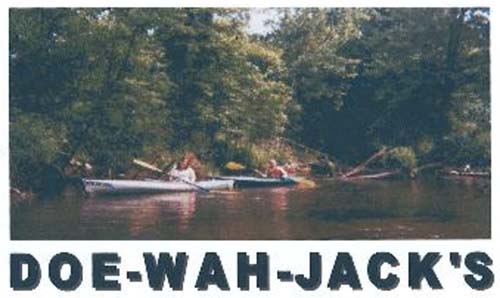 Canoe the beautiful and historic Dowagiac River, choosing from treks of up to 16 miles.
-Trip 1 takes you down a quiet river while the sounds of nature surround you in peace.
-Trip 2 steers you past the Dowagiac Woods, a virgin forest featuring wildlife and endangered species.
-Trip 3 ends at Arthur Dodd Memorial Park with restrooms, hiking trails and picnic area.
Two person canoes, tandem and solo kayaks, paddles and cushions are available for rental. Lessees must be at least 18 years of age. Bring sunscreen and insect repellent. Car spotting is optional.
Dogs are allowed to go on trips in canoes or kayaks.
No Upcoming Events Published By Doe-Wah-Jack's Canoe Rental