Coloma Glad-Peach Festival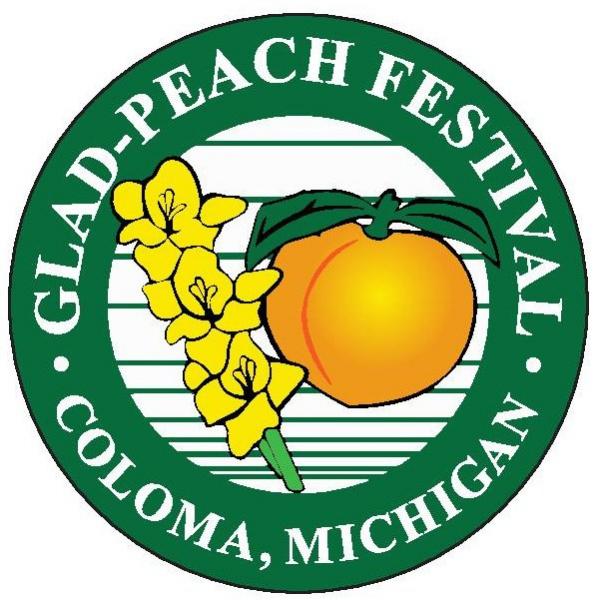 Tel: 269-277-4860
The Coloma Glad-Peach Festival is a three-day family entertainment extravaganza held the first full weekend of August in downtown Coloma just north of I-94 Exit 39. Please check the Calendar of Events page for exact dates. The active can try the 10k and 5k runs, walks and bike events, or just a 5k fun run. Dance in the streets to the music of live performances on two stages. Watch or join in with the square dancing, Zumba and Line dancing. Many food vendors offer special treats and peach desserts. Try the carnival games and rides. Watch the Kiddies Parade and Grand Parade. See the Peach-Tac-U-Lar fireworks.
Main Street is closed for the festival so we have room for all of the events and attractions happening downtown including: Family Art Fair, Arts & Crafts Show, Chalk the Street, Car Show, Bake Fest, Peddle Car Contest, Kids Fun Fair, Tractor Show and performing dance troupes.
The festival kicks off with Dollar Night carnival rides on Thursday - "One ticket, one ride, one dollar" starting at 4pm.
Contact: email