Summer Class Registration Deadline for Krasl Art Center
Event published by Krasl Art Center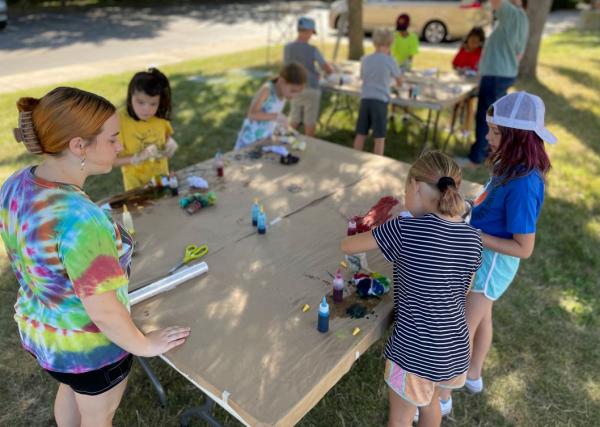 Jun 12, 2023
11:00am - 5:00pm
Learn how to throw a pot, draw a portrait, paint with oils or acrylics, explore photography, learn how to dye and weave, and so much more at Krasl Art Center!
The registration deadline for winter classes is Monday, June 12. Discover your new favorite class, workshop, or art camp at krasl.org/education/
Instead of a one-size-fits-all approach, KAC education programs are designed to be adaptable and responsive. Programs provide opportunities for self-expression and storytelling, and students are encouraged to explore ideas from personal to political. Student feedback is welcomed and incorporated into program planning.
Scholarships are available thanks to the support of KAC Members.
Photo by KAC Staff.
Contact: Nathan Margoni, Education Manager