Rico! A Tribute to Santana at The Acorn
Event published by The Acorn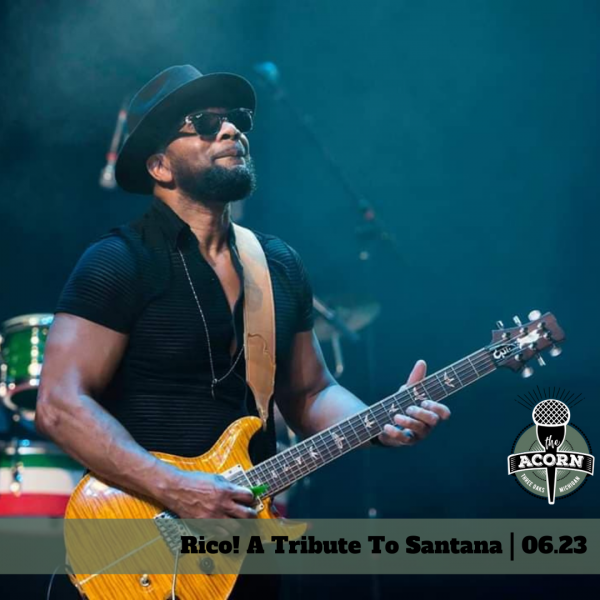 Jun 23, 2023
8:00pm - 11:00pm
Rico is defined as a band with a rich sound of diversified musical cultures. A mixture of sophisticated melodic genres and ethnicity is the essence of Rico!
Rico creates an immense fiery soulful sound through bass, congas, percussion, drums, timbales, keyboards, guitar, and pure passion. The band will move you physically and mentally with their hypnotic blend of Afro-Cuban rhythms, or purge deep into your soul with their eminent sense of melody. All the innovative rock, soul, jazz, afro-cuban, blues, funk, reggae, and hip-hop pioneers influence and inspire them.
Rico! is a conglomeration of all the great musical idioms, with a cast of talented musicians to stir and season a rich flavorful sound. The world's music is Rico! Their vision is to play inspiring music bridging the gap and bringing all people together in peace, harmony, and happiness.
Admission: $25-$50