Live Music: Lake Effect Jazz Big Band Concert
Event published by Box Factory for the Arts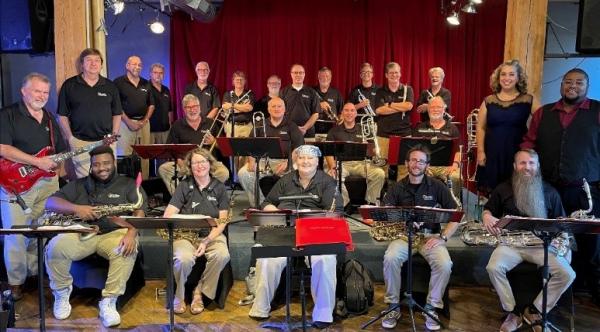 Sep 23, 2023
7:00pm - 9:00pm
Lake Effect Jazz Big Band returns to the Box Factory
Celebrate the end of summer with this high-energy show
Once again, the Lake Effect Jazz Big Band will finish its summer concert season with a bang at the Box Factory for the Arts. Mark your calendar for Saturday, Sept. 23, 7 p.m.
Tickets are $12 in advance at TicketStripe.com/lakeeffectjazz2023 or $15 at the door. Children 12 and under are admitted free. A cash bar is available.
"We are really looking forward to the performance," says Brad Jensen, Lake Effect Jazz manager. "Our end-of-season performance at the Box last year was well-attended. It's a fun way to close out our performance season."
Now in its 24th year of bringing its unique blend of traditional big band and contemporary jazz arrangements to the summer venues of beautiful Southwest Michigan, Lake Effect Jazz Big Band continues to be one of the premier big bands in the Midwest. Specializing in new arrangements of classic standards, new compositions for contemporary big bands, and golden oldies, the band performs music from Stan Kenton, Frank Sinatra, Ella Fitzgerald, Count Basie and Pat Metheny, to name a few. The band is committed to preserving the uniquely American art form of big band jazz in concert and jazz festival settings.Lake Effect Jazz Big Band is led by Steven L. Reed, retired instrumental music teacher for St. Joseph Public Schools, where he taught jazz ensemble, orchestra, and band for 35 years. Several other band members are current or retired music educators, making jazz education a priority.For more information on Lake Effect Jazz Big Band, go to www.lakeeffectjazz.org or Facebook.For more on Box Factory events, visit boxfactoryforthearts.org or facebook.com/BoxFactoryArts

Admission: $12-$15