Dave Bruzza of Greensky Bluegrass at The Acorn
Event published by The Acorn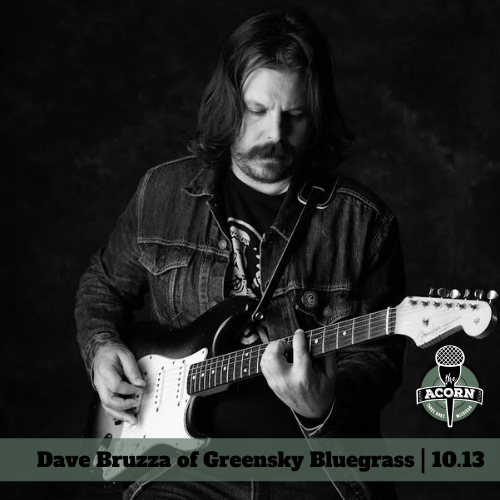 Oct 13, 2023
8:00pm - 11:00pm
Dave Bruzza is a multi-instrumentalist, songwriter, and founding member of Greensky Bluegrass.
For 20 years he has toured the country with GSBG and has performed solo as well as with side projects such as Airborn or Aquatic? and his own band Unsafe at any Speed.
Dave grew up in Michigan and had an interest in music since he was young. Taking up the drums at a very young age he was dedicated to playing and exploring all the possibilities of music. He developed a taste for bluegrass in his teenage years and was given a guitar by a friend to learn how to play. Soon after Greensky was born and his career has been constant since then.
Admission: $25-$50