Art at The Acorn - Artist Reception for Frank Kurland: Dreamscapes and more
Event published by The Acorn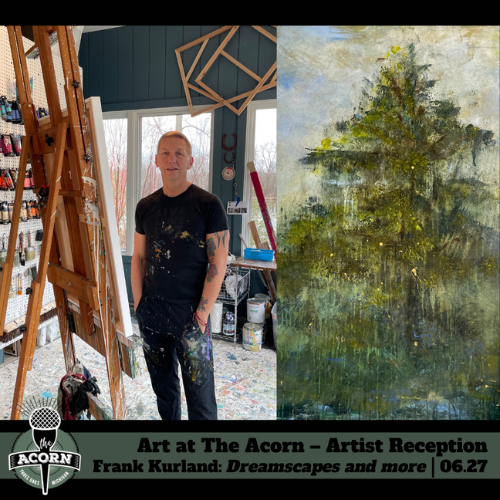 Jun 27, 2023
7:00pm - 10:00pm
Art at The Acorn!!
Artist Reception | Inaugural Exhibition
Frank Kurland: Dreamscapes and more
The Acorn Center for the Performing Arts will transform into a visual art space as we launch our new initiative, Art at The Acorn. As a part of our ongoing Pride festivities, we welcome our first artist, Frank Kurland, and his exhibit Dreamscapes and more. Artist Reception is free and open to the public.
-Light bites | Cash bar
-Artist Q&A with moderator Janet Davies
-LGBTQ+ spoken word performances
Frank will also share a special body of work the night of the Artist Reception only – Love is in the Air, the exclusive debut of Frank's new series of original paintings celebrating queer pride and men in love.
Admission: $0