A new exhibition opens in The Lab at Krasl Art Center
Event published by Krasl Art Center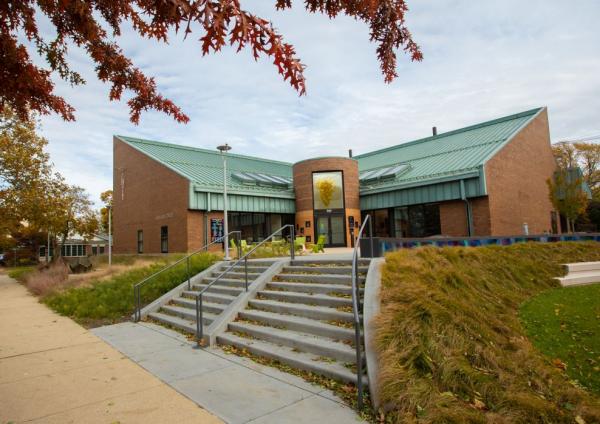 Jul 1, 2023
11:00am - 5:00pm
New artwork on view at KAC!
In Triggered, Truth & Transformation, Theda Sandiford's Emotional Baggage Carts and other found object installations - including an interactive social justice tapestry - utilize large, bold forms that release the artist's own "emotional baggage" while inviting the viewer to share and consider stereotypes, implicit bias, and microaggressions in their own lives and the lives of others.

KAC hosts artwork in The Galleries, The Lab, and The Lounge. The Galleries at hosts a rotating display of historical, contemporary, and thematic exhibitions that feature national and global artists. The Lab is a dedicated venue for emerging artists, visual experimentation, and new projects. The Lounge is a relaxing space for guests to rest, visit, and work among intimate exhibitions.
Artist opportunities are available at krasl.org/art/artist-opportunities/
Photo by Seth Haley.
Contact: Laura Winkle, Interprerpretation and Engagement Coordinato