The ultimate guide to romantic restaurants in Southwest Michigan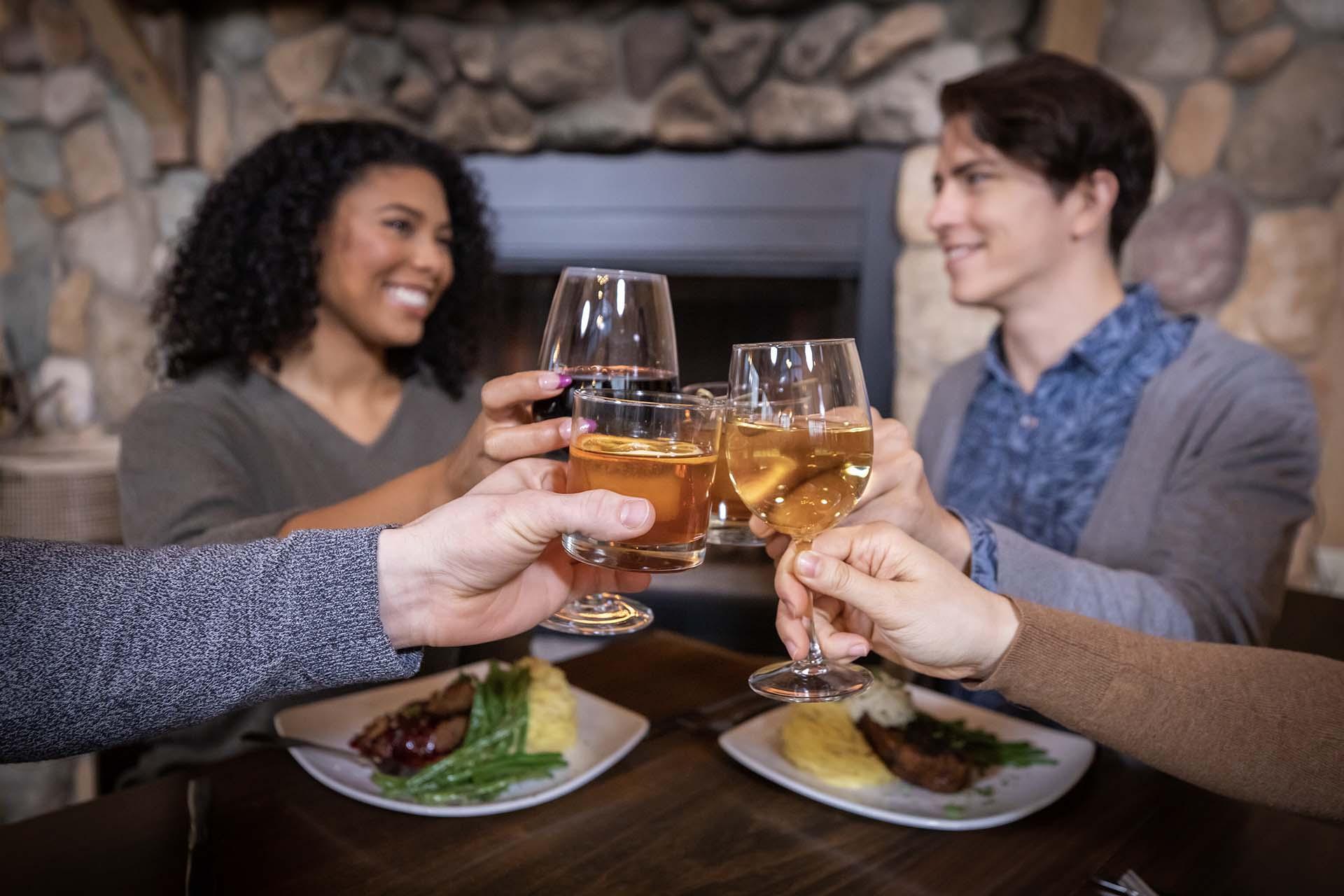 Southwest Michigan and its charming lakeside towns are wonderful for couples looking to indulge in a little romance. The abundance of restaurants offering intimate settings, delectable cuisines and nights to remember with your partner create the perfect romantic getaway. From New Buffalo and Buchanan to Stevensville and St. Joseph (once named Michigan's Most Romantic City), discover some of the most enchanting dining experiences around!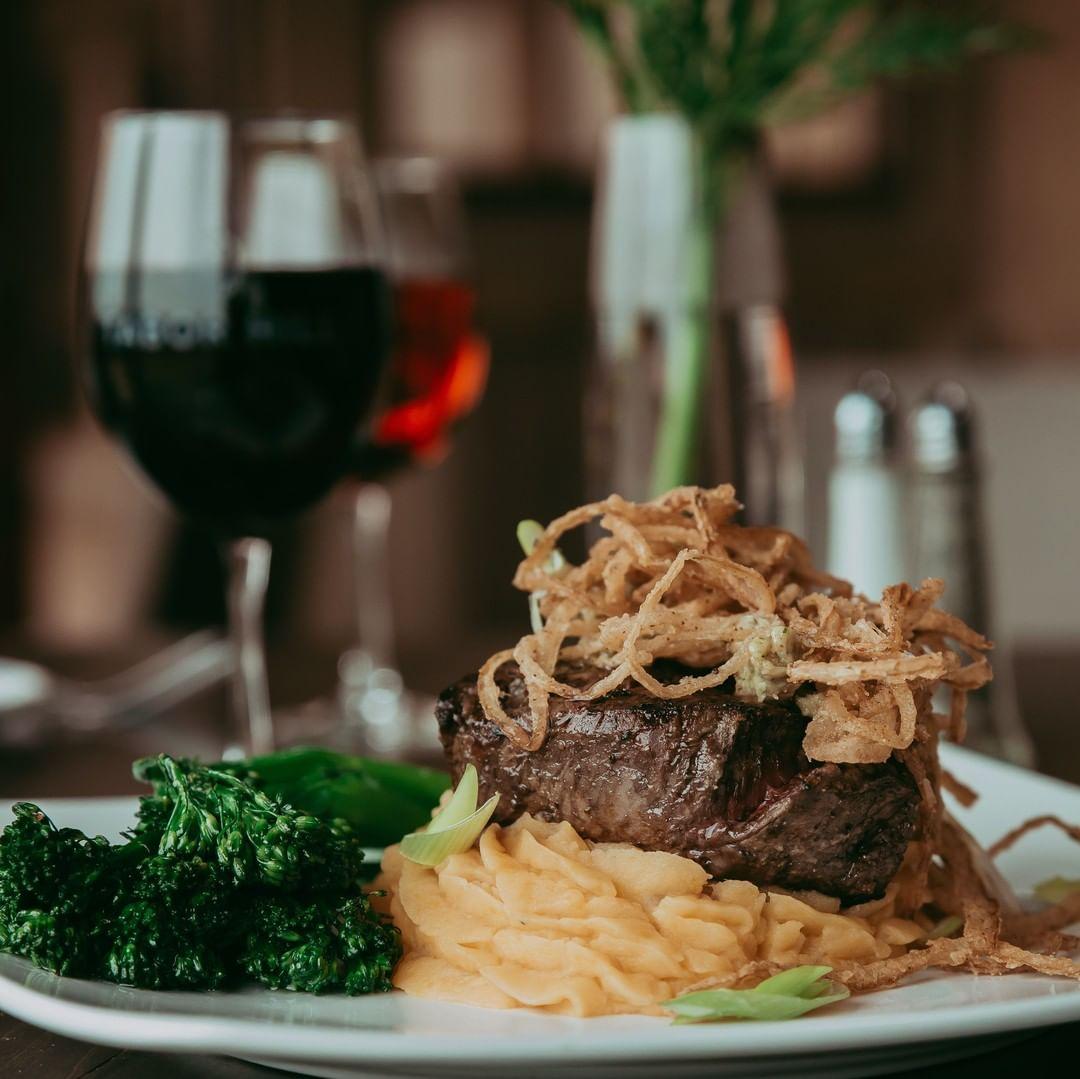 Tabor Hill Winery & Restaurant
Tabor Hill Winery & Restaurant in Buchanan is a unique and romantic getaway on a picturesque hillside in the heart of wine country. It features both indoor and outdoor seating with vineyard views. This restaurant's ambiance is warm and inviting, making it the perfect place for a special dinner with your partner.
The menu at Tabor Hill Winery features a range of delicious options made with locally sourced ingredients. Some of their standout dishes include the black and bleu filet mignon, butternut squash ravioli and raspberry chicken. With bold reds to crisp whites, Tabor Hill Winery offers a wide selection of craft wines that are sure to please any palate. If you prefer other beverages try the selection of craft beers and cocktails made by Round Barn Winery and Round Barn Brewery & Public House, Tabor Hill's sister property.
Besides the delicious food and wine, Tabor Hill also offers activities that make for a fun and memorable date night. You can take part in a wine tasting, attend one of its themed dinners or hike Mt. Tabor Trails sipping your libations in the vineyards between Tabor Hill and Round Barn Winery & Estate.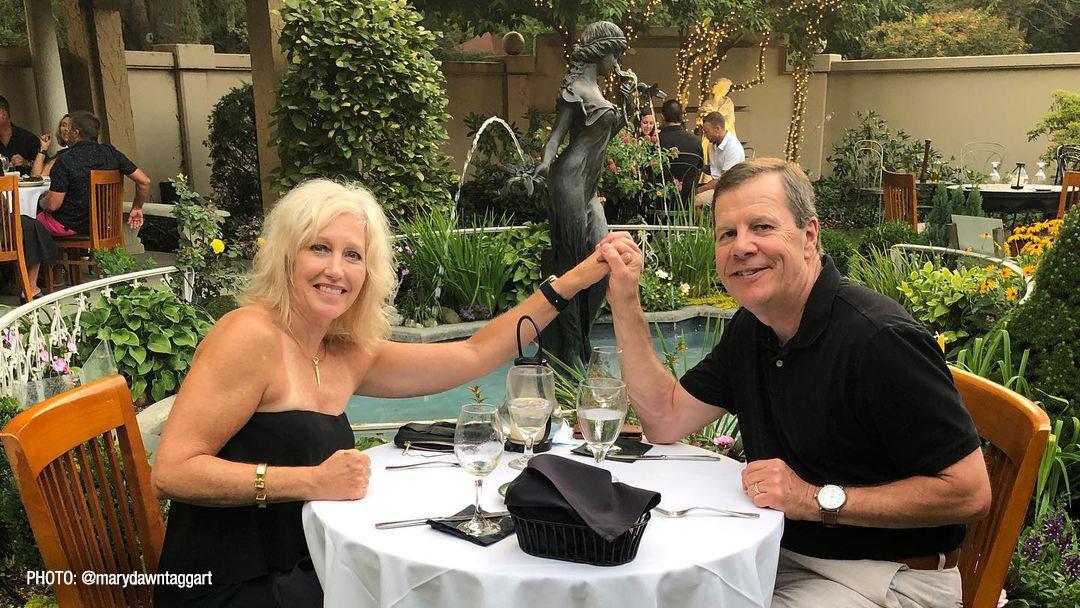 Tosi's
This authentic northern Italian spot has been a romantic choice in Stevensville since 1939. The dim lighting, fireplaces, white tablecloths and flickering candles create an ambiance that sets the mood for love. With its attentive and friendly service, you'll feel right at home as you savor the delicious cuisine.
Tosi's signature dishes never disappoint. Its house-made pasta dishes are a standout, with options like the lasagna and Tuscan penne. For meat lovers, the chicken marsala and the filet mignon are both excellent choices. You will be impressed by Tosi's extensive international and domestic wine list that offers the perfect complement to any meal. With such delectable options, couples are sure to enjoy a romantic evening together.
Grande Mere Inn
Offering stunning views of Lake Michigan (absolutely perfect for sunsets!) Grande Mere Inn in Stevensville is well known regionally for its hospitality in a quaint, cottage-style setting. Couples will tell you that you will be hard-pressed to find a better spot for an unforgettable date night — one you will repeat over and over.
The menu at Grande Mere Inn features a mix of classic American dishes and creative seasonal options. Some of their standout dishes include lake perch, blackened swordfish, filet mignon and lobster tail, and the roast maple leaf duckling with Michigan cherry sauce. With its well-curated wine list, you will find the perfect pairing for your meal.
RyeBelles Restaurant & Bar
RyeBelles in downtown St. Joseph is a romantic destination like no other. This stylish restaurant boasts a covered rooftop dining area with stellar views of Lake Michigan and the St. Joseph lighthouse. Its comfortable seating, strings of soft-glowing lights and fire pit are the perfect setting for you and your partner. RyeBelles also has a beautiful indoor dining area with an elegant ambiance.
RyeBelles serves a unique blend of cuisines from its exceptional New York strip steak and Scottish salmon to penne alla vodka and stone-fired pizzas. If you're in the mood for a craft cocktail, their impressive selection includes the popular spicy margarita and the refreshing watermelon martini.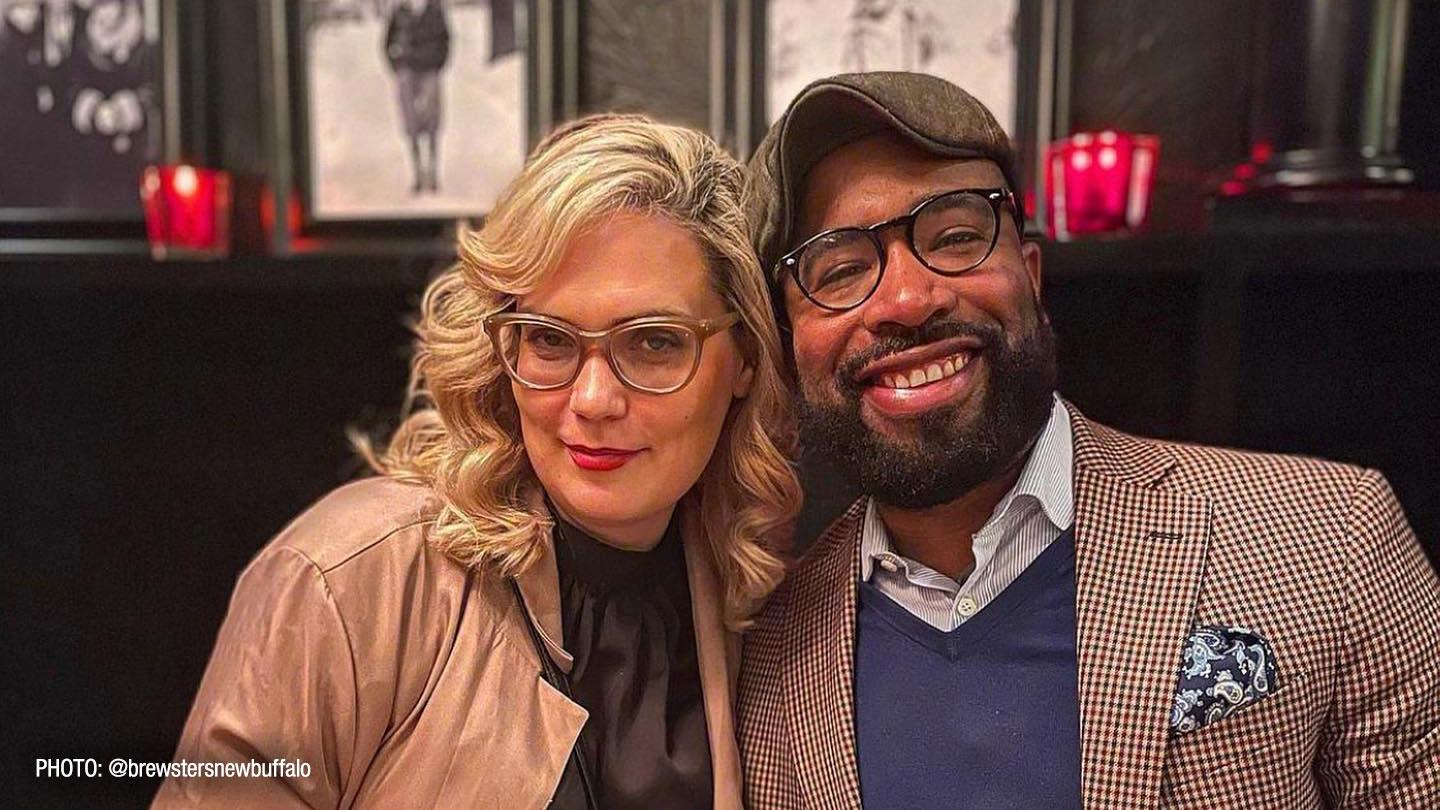 Brewster's New Buffalo
Brewster's New Buffalo restaurant is a fantastic option for couples seeking a romantic dining experience in Southwest Michigan. In a charming historic building, Brewster's sets the tone with warm lighting, comfortable seating and attentive service. It has the perfect ambiance for a lovely dinner for two.
The restaurant's menu features rustic. Italian-inspired cuisine with a contemporary twist. For starters, the charcuterie board and bruschetta are both popular options. As for entrees, the bistecca and shrimp alfredo are standout choices. And if you're looking to indulge in some tasty cocktails, you can choose from an impressive selection of craft drinks.
Plan your romantic date night today
Don't let your date end at a romantic meal. Take time to watch the sunset from our favorite lookouts. Then stay over at one of our local hotels. Tomorrow, you can shop at our boutiques and galleries, take a craft beverage tour along our Makers Trail, hike or golf. You will go home deeper in love.