See Chicago from Southwest Michigan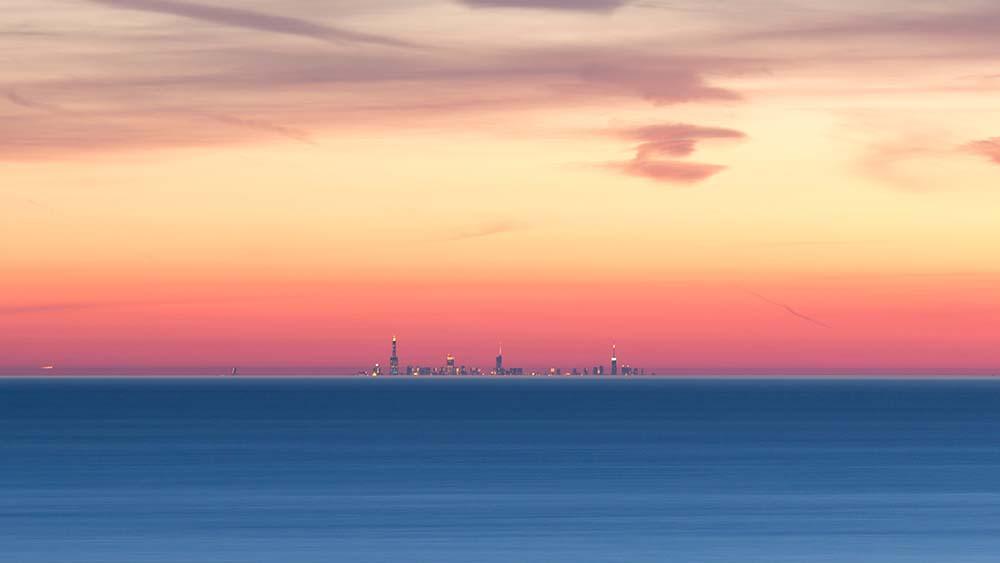 You may come for a visit to see Lake Michigan and experience our quaint beachfront towns, but while you're here, you may see a major city on the horizon. Did you know that with the right conditions, you'll catch skyscrapers seemingly floating on the lake in the distance? That's right, you can see Chicago from Southwest Michigan.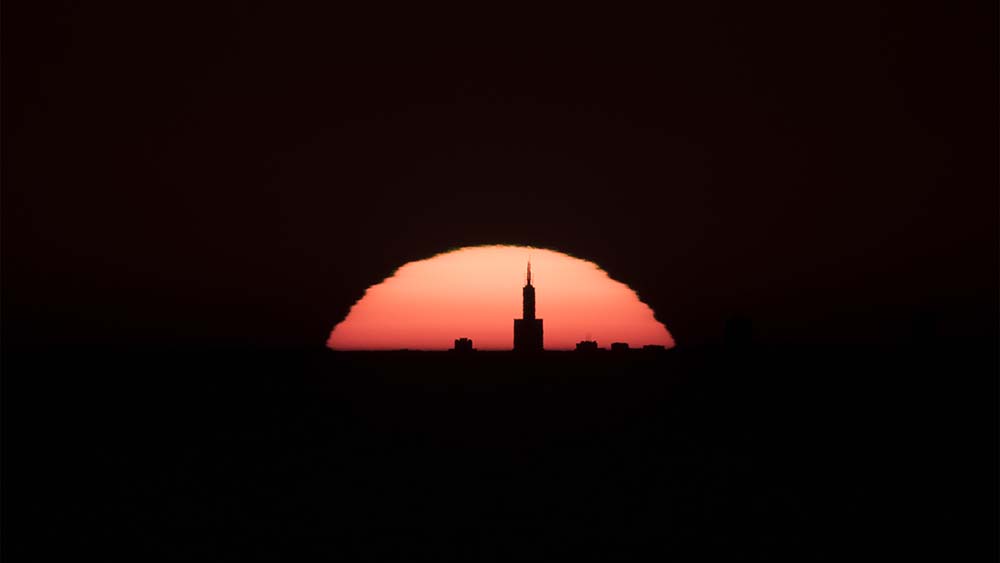 Why can you see Chicago from Michigan?
This phenomenon is thanks to atmospheric refraction on Lake Michigan. That basically means that a strong temperature inversion, like cold air above Lake Michigan and warm air above that cold air, causes different speeds of light in that air. The variation in speed of light causes bending light rays. Bent light rays mean we can see some of Chicago from Southwest Michigan!
It isn't always a clear picture though. Sometimes you see only a portion of a few tall buildings, other times you can see a skyline silhouette complete with lights. If you see the buildings in funky shaping and upside down, that is a mirage. But if it is upright, that is a looming refraction. The farther north you go, the fewer buildings you see and the smaller they become. The best time of day to see Chicago from Michigan is around sunset in the spring or fall, though it is possible to see any time of year when the weather conditions are just right.
The story Skyline Skepticism: The Lake Michigan Mirage by ABC57 goes into depth about the phenomenon with the help of a University of Notre Dame professor and a Southwest Michigan photographer.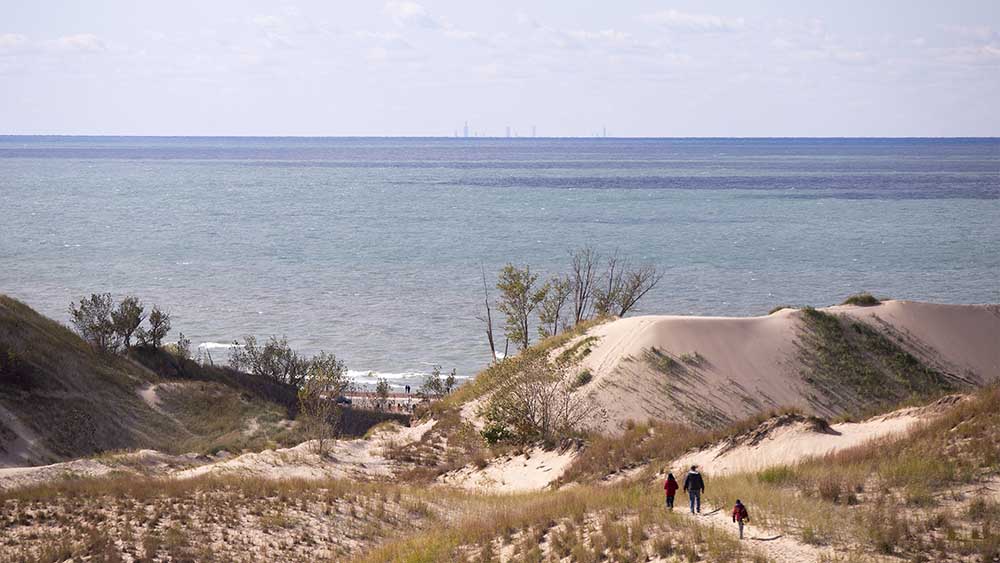 Best ways to see Chicago across Lake Michigan
Although it is possible to see by the naked eye, the view through a telephoto camera lens, binoculars or telescope improves the view. Some of our favorite easy-to-access viewpoints in St. Joseph are Lookout Park and from the Bluff in downtown St. Joseph between Schu's Grill & Bar and The Whitcomb. Although rarely visible and quite tiny, it is a fascinating view. You can also see it at Warren Dunes State Park.
During your next trip along Lake Michigan, be sure to stop at one of the state parks or road-side parks and take a look for yourself.