Look for Brussels sprouts and cauliflower in our markets this fall
If you had suggested a decade ago to Kenny Stover that Brussels sprouts and cauliflower would be the vegetable darlings of home cooks and Michelin-star chefs, he would have laughed. But the owner of Stover's Farm Market and U-Pic knows better now.
The popularity of these cruciferous vegetables that many of us grew up loving to hate has steadily increased for 10 years — and skyrocketed in the past two. There are no signs that the demand for these healthy choices is waning. Come and get them this fall at Stover's or other Southwest Michigan farm markets.
"We have increased these crops significantly," Kenny said. "Cauliflower is on our shelves now, and you can expect to find fresh-picked stalks of Brussels sprouts by Oct. 10th. Both will be in our Big Red Barn or at our smaller market stand until December."
Co-owner Erin Stover says this is good news for those who are finding creative ways to turn these vegetables into fall and holiday decorations. She said the jingle bell-like Brussels sprouts are appearing mixed in with cranberries, peppers, greenery and bows in round, star- and heart-shaped wreaths. Others are creating Christmas trees by putting a Brussels sprout stalk in a base filled with water, then wrapping a string of cranberries around the stalk and topping it with star fruit.
Erin said cauliflower can be turned into sheep or poodle food art.
Try for yourself! Post photos of your Brussels sprouts and cauliflower creations on social media and tag us @swmichigan.
But where these vegetables really shine is on your plate. Both Brussels sprouts and cauliflower are low in calories and go well with other tasty foods. They provide antioxidants that can protect against cancer and fiber that helps with weight loss and digestion. Both are great sources for Vitamins C and K; cauliflower provides nearly twice as much vitamin C as a medium orange. Vitamin K boosts your bone and blood clotting health. Cauliflower also offers you choices of snowball white and purple heads to jazz up your plate presentations.
How to prepare these veggies so even kids won't secretively drop them under the table.
Both cauliflower and Brussels sprouts get five stars for their versatility and ease of preparation.
Mash steamed cauliflower and top with butter or mix in garlic, parmesan cheese and low-fat cream cheese
Make cauliflower rice (it's ⅛ the calories of white or brown rice). Either grate it to the size of rice using a cheese grater (medium holes) or the grater blade on a food processor. Use a paper towel or clean, absorbent dish towel to press out any extra moisture. Then sauté in oil over medium heat, stir, cover and steam for 5 to 8 minutes until tender.
You can also use a food processor to rice the cauliflower and use it to make a pizza crust or cheesy tots.
Brussels sprouts can be boiled, steamed or microwaved but many people prefer them roasted or sautéd. Children may like them shaved (easily done with a knife) or shredded in a food processor. Roast the shavings to bring out the flavor. Serve in a winter salad with dried cranberries or pomegranate seeds and walnuts.
Fresh Brussels sprouts will last in the refrigerator three to four days or frozen for 10 to 12 months. Whole heads of cauliflower can be kept in a loosely sealed plastic bag for four to seven days or florets can be frozen for up to eight months.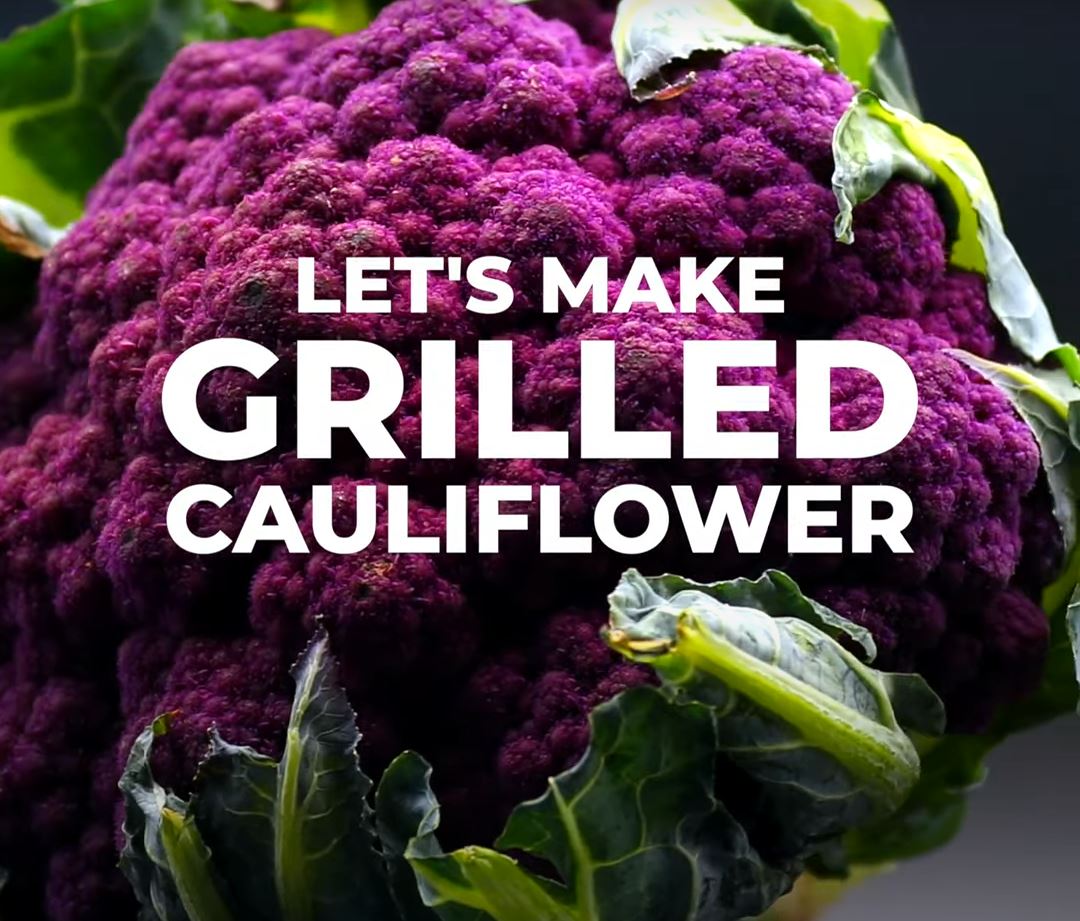 Submit your favorite Brussels sprouts and cauliflower recipes to our curated list here. If you're hunting for new ways to prepare these trend-setters, here's one of our favorite video recipes using Southwest Michigan's freshest ingredients — it will make your dinners fun again!