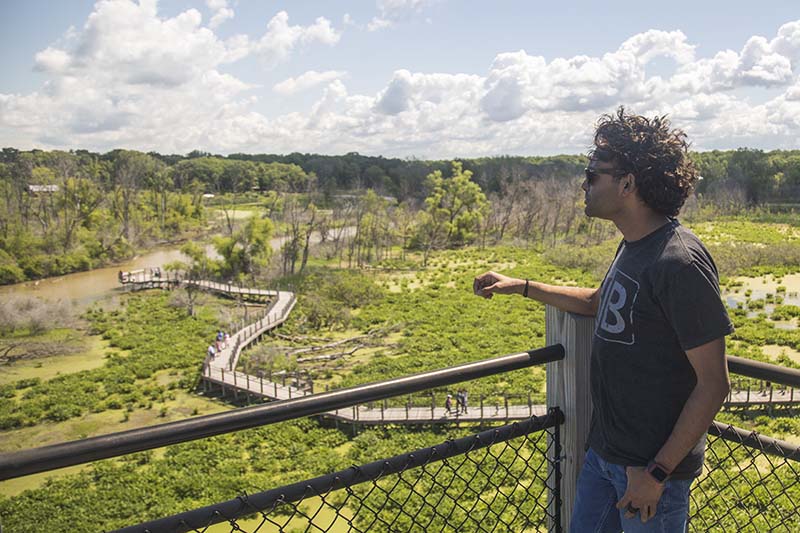 In 2001, the Berrien County Parks and Recreation Commission acquired 86 acres of upland and wetland habitats along the Galien River in New Buffalo Township. Today, those acres have turned into the impressive Galien River County Park at 17424 Red Arrow Hwy., New Buffalo. The wetlands are part of the larger New Buffalo Marsh — a Great Lakes marsh formed along the Galien River just upstream from the river's mouth at Lake Michigan.
In this peaceful habitat, visitors have the option to hike along dirt upland paths in the woods or over the wetlands and marsh on two different boardwalks.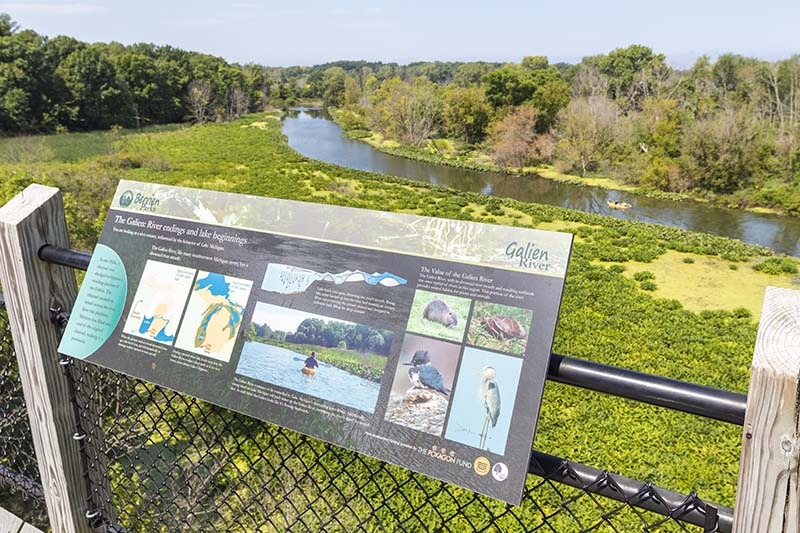 A 300-foot Canopy Walkway leads to a 60-foot-high Marsh Overlook Tower with gorgeous views of the Galien River Marsh. Below, a 600-foot-long Marsh Boardwalk leads to a river viewing and fishing platform. Both of these major features are accessible via hard-surfaced, barrier-free hiking trails. You have a good chance of seeing fish, turtles, deer and more wildlife from either boardwalk if you come early in the morning or evening.
Both boardwalk structures were completed in 2014, thanks to the Pokagon Fund and the Michigan Natural Resources Trust Fund.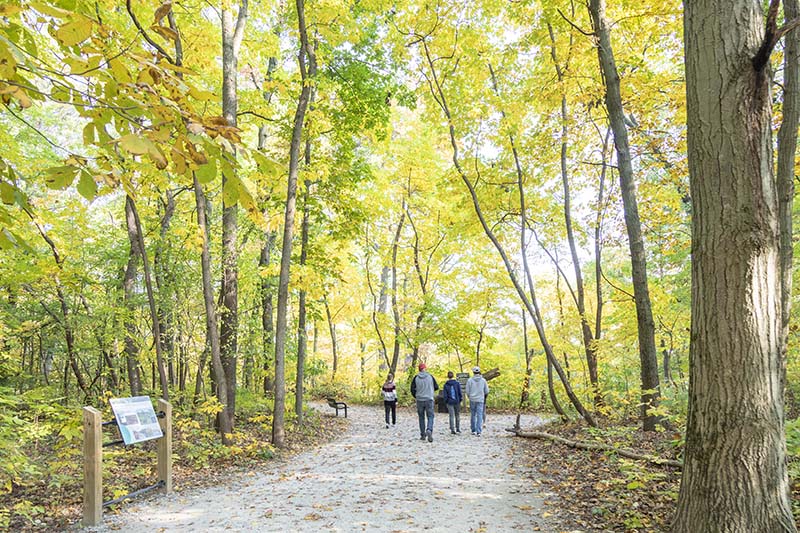 Open daily from dawn to dusk, Galien River County Park is the perfect destination for casual hiking with stops along the way for above-average views. The terrain is suited for both long and short hikes. However, the park is closed during the winter months because of ice and snow on the boardwalks. There is no entry fee and free parking is available at the entrance.
After your visit, stop down the road at Ghost Isle Brewery for some spooky good food and drinks! While you're there, ask about some of the rumored supernatural activity on the adjoining Ghost Island that gave the brewery its name.
We would love to see if you spot any wildlife, or what views you find within Galien River County Park! Take photos when you visit and tag us with @swmichigan.