DiMaggio's Pizza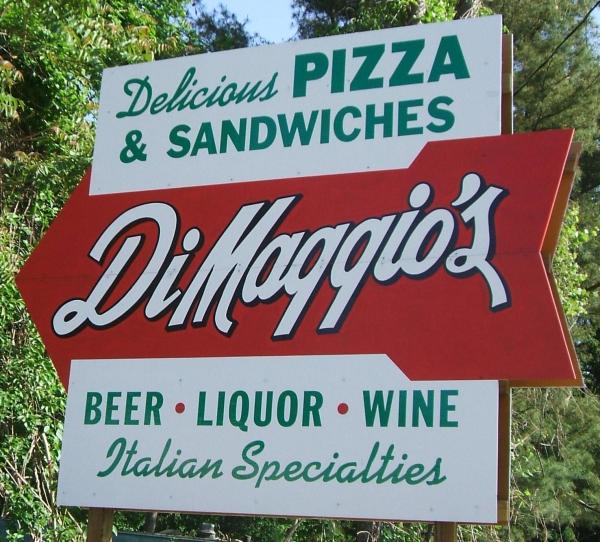 Tel: 269-849-1521
DiMaggio's Pizza, located just walking distance from Lake Michigan, offers delicious Italian Pasta dishes, home-cooked meals, the most original pizza for miles around, and a family-owned ambiance that takes pride in serving guests as if they were family.
In April 2017, they celebrated 60 years in business at this location in Coloma — 9 miles North of Benton Harbor & St. Joseph.
Dine in or take out.
HISTORY
In the Spring of 1957, Tony & Madeline DiMaggio purchased the old Serpe's Inn from Mayme Serpe (Madeline's sister).
After years of experience making Pizza, Pasta, Italian Sandwiches, and Burgers at the corner of Belmont & Western Avenues on the North side of Chicago, we moved here to Lake Michigan Beach in Coloma, Michigan. Now, we continue to share our love of cooking through Tony's original Italian family recipes.
We bake even better homemade delicious pizza pies, we turn out larger dishes of lasagna, and we make more plates of homemade spaghetti and meatballs. We grill up the juicer and tastier burgers and create new and different Italian sandwiches.
After Tony & Madeline retired in 1972, their oldest son Vince took over to expand, improve, and refine the business for the next several years.
Today, we remain a family operation and are grateful to have celebrated over 64 years in this beautiful location. Stories are legendary of couples who met here for the first time, where generations of families from Chicago, Indiana, and from all over Southwest Michigan, still continue to meet and enjoy the tradition of DiMaggio's Pizza, Pasta, Italian Sandwiches and Burgers.
We love our neighbors and want to treat our customers as family. We are pleased to offer a comfortable, newly renovated, family-style environment.
You will always find a laid-back atmosphere, as much of our staff has been with us for over 30 years, all dedicated to making DiMaggios what it is today - The home of the most family-friendly original pizza for miles around.
Contact: email