Caruso's Candy & Soda Shop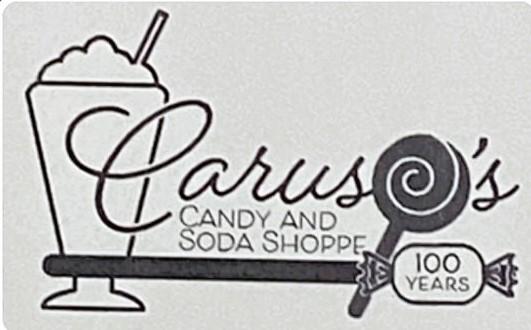 130 S Front Street
Dowagiac, MI

Tel: 269-782-6001
Opened in 1922
Antonio & Emelia Caruso purchased the Chicago Candy Kitchen in 1922. They reopened it as Caruso's on September 22nd of that same year. Minor cosmetic changes have been made over the years, but at its core Caruso's is the same, over 100 years later.
One Family - One Hundred Years.
To this day Caruso's remains in the Family. Owned and operated by Antonio & Emilia's granddaughter Julie Johnson since 2005, when she and her sister Jane purchased it from their cousin, Mary "Butch" Myers.
Sodas, Phosphates, Candies, & More
Although you can no longer get your favorite sundae for 10 cents, much of the menu remains the same. Recipes have been handed down through the family for generations and the techniques used today are many of the same used by Antonio & Emilia in the early days.
Be sure to add an Old Fashioned Ice Cream Soda or a Handmade Phosphate to any trip to our store!
Contact: email