Bridgman Open-Air Market
Event published by Bridgman Open-Air Market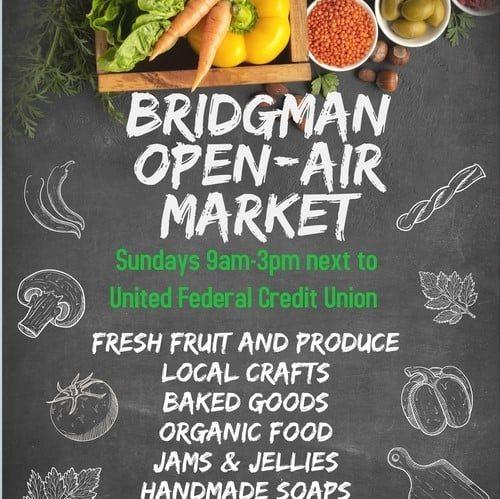 Oct 15, 2023
9:00am - 3:00pm
The Bridgman Open-Air Market offers visitors a local place to shop while enjoying conversation with the people who created the products being sold in a friendly open-air setting. Doing so, gives shoppers peace of mind, knowing what they are purchasing is fresh and made locally.
Visitors are welcome to stop by Sundays from 9:00 a.m. – 3:00 p.m. and explore dozens of vendors who will provide fresh produce, baked goods, artisanal crafts, and much more!!
Events planned for the 2023 season will be announced at a later date but include an adopt-a-pet day, makers day, and kids' day.