Top 10 Ways to Celebrate Michigan Wine Month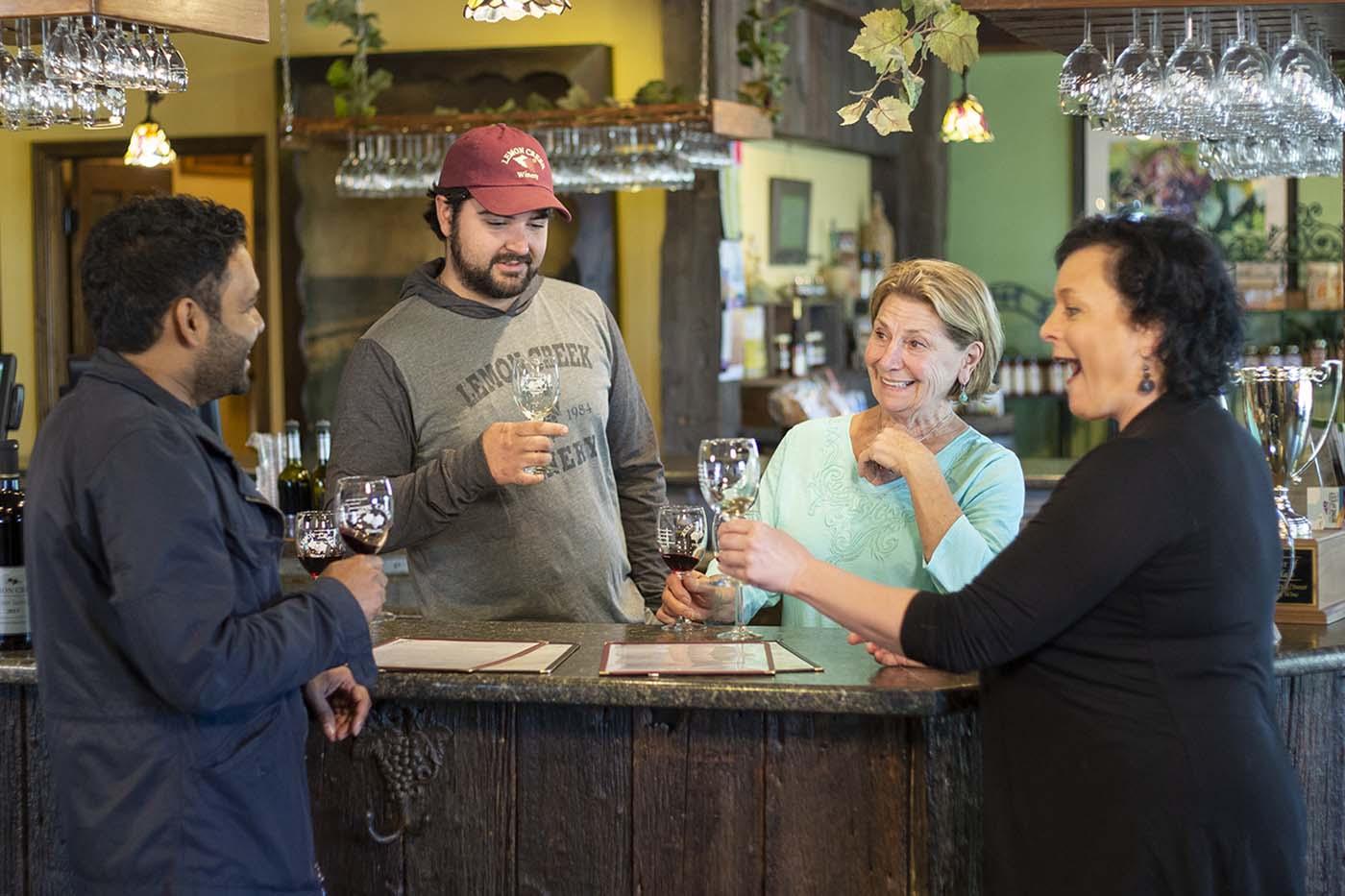 May is Michigan Wine Month, and there are many reasons to celebrate in Southwest Michigan! Here are ten ideas for making the most of your celebrations:
Tour the Lake Michigan Shore Wine Trail on your own: Berrien County is home to many wineries with their own unique vibe and approach to their wine. Choose from our list of wineries to find the one that fits your unique tastes!
Enjoy local wines paired with unique eats at the Bistro on the Boulevard. Winner of the Wine Spectator Award of Excellence for one of the best restaurant wine lists in the world, the Bistro features the largest wine menu in the area. Pair their Michigan wines with their unique new menu items.
Celebrate Mother's Day at Domaine Berrien: Celebrate mom with a glass of wine and live music at Domaine Berrien Cellars.
Taste local wines at the annual BBQ, Blues and Bluegrass: In St. Joseph, this event is widely considered the "unofficial kickoff to summer fun." Enjoy live music, great eats and local beverages in our scenic Whirlpool Centennial Park.
Start your summer season off right at the Art and Wine Festival at Lemon Creek Winery: From pottery to photography, paintings and glass work, this annual Memorial Day weekend festival fuses the arts with tasting wines made from 100% estate-grown grapes, bottled by the Lemon family.
Follow our Heritage Wine Tour: If you're looking for a day-long venture through our countryside, take inspiration from our Heritage Tour itinerary.
Pair local wines with rich chocolate: Few things in life go together as well as wine and chocolate. Make a day of tasting reds, whites, milk chocolate and dark chocolate.
Sip coffee and local wines at Rise & Vine: Take in this unique concept inside the Inn at Harbor Shores. Coffee shop by day and wine tasting at night - this is a great spot for conversation regardless of the time of day.
Spend time with Gals and Grapes at Tosi's Restaurant May 29th, 6:30 pm: Grab your best girlfriends for a night of pairing great wines with Tosi's incredible food. Just be sure to make reservations in advance.
Hop on a wine tour and try out new places: Southwest Michigan is home to so many different wineries and tasting rooms that it may be challenging to find just one. Let our transportation services help. Join in on a pre-planned tour or work with them to create your own itinerary.