Southwest Michigan's Live Music Scene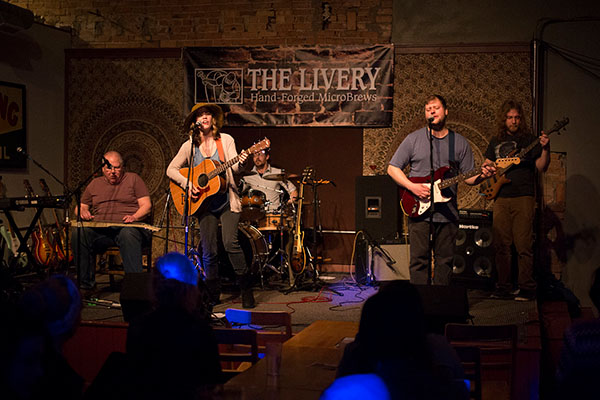 I (Brandon DeJaynes) moved to the Southwest corner of Michigan five years ago with little knowledge of the community and its music scene. At the time, I was working as an Independent Contractor in Live Music Production and was frequently traveling and spending a lot of time away from home. As a self-proclaimed music geek, I yearned to find a venue close to home that would cater to my never-ending quest to find new, interesting and original music. To my delight, I discovered that The Livery in Benton Harbor has an eclectic and diverse music scene.
My love of craft beer initially brought me to The Livery, but it was the live music from local, original bands, that made it my go-to spot. In my mind, this venue became the measuring stick of the local music "scene."
I decided to seek a job closer to home and, with much excitement, I accepted an offer from The Livery to become their Booking/Promotions Manager. This immediately placed me into the middle of Southwest Michigan's great music scene. Even though I had seen several of our local bands live before, I needed to learn more. Who were the draws? What styles of music are being offered in our area? What kind of history did our venue have? What other venues were we competing with? I dug in, began to network and this place become my second home.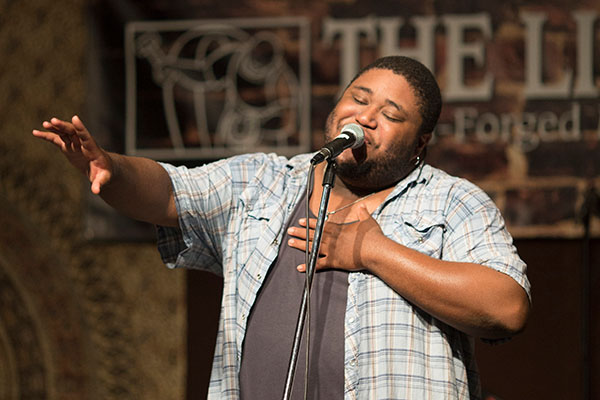 As I scratched beneath the surface, I found that not only did our community offer a wide-range of styles and dynamics, the people behind the music were equally as great. It always makes it easier to enjoy good music when there are good people playing it. Bands such as Slim Gypsy Baggage offers a more polished sound by blending Roots Rock with Soul, Hip-Hop and a dash of Surfer Rock. Indie-Rock is represented through I AM BAND, who always play with their heart on their sleeves. The Sypian Family Band has been performing on our stage since day one practically. Their Roots/Blues Rock vibe sets them apart from their peers. We even have a Jug Band, in the form of the Deep Fried Pickle Project, who have graced the stage at High Sierra Music Festival and Hoxeyville. You like Jazz? Our community has given birth to the formidable Andrew Fisher Quartet, who has a monthly residency at The Livery.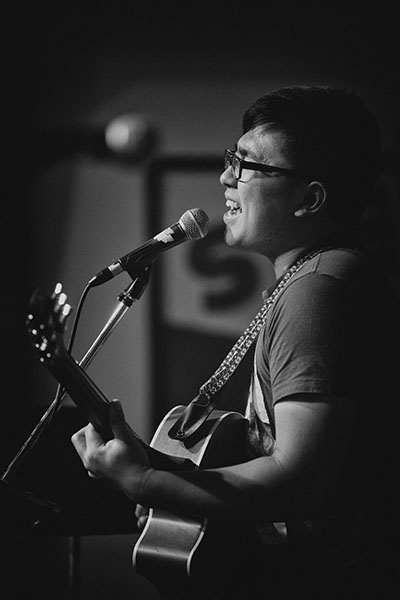 You might ask, "What makes this "scene" so special?" It is deceptively simple, community. In fact, it is what defines it! The bands that I have mentioned do not compete, they support each other. On any given night, you may see one of the Sypians behind the soundboard working the controls for one of the other bands. You will see the band members paying cover to watch and support their friends and hosting our Open Stage (sponsored by the New Territory Arts Association). These bands share gigs and gear as well as collaborate with each other. It's not every day that you see this kind of camaraderie.
What tops it all off is that the music itself is full of life. Living and breathing, bringing friends and family together each weekend in a very palpable manner. THAT is what the Southwest Michigan music "scene" is about.
The same can be said about the way that I view other venues in our area. In my eyes, none of them are competitors, I want them all to do well! The saying goes, "High tide rises all ships," and I firmly believe that. There's plenty of music to go around and plenty of people in our area who have yet to discover some of these gems! The more widespread this scene can become, the better off we all will be. In addition to our stage, we are proud to stand beside other breweries such as North Pier, Watermark, Haymarket, Tapistry, Round Barn and Arclight and offer an outlet for our local and regional performers. As both a craft beer and music lover, it makes me feel proud to see all this live music in the local breweries. And, of course, there is Czar's 505 just across the bridge in St. Joseph, which offers a contrasting "night club" feel. Also in St. Joseph is the Box Factory for the Arts which hosts a variety musical events and up-in-coming artists. The Acorn Theatre in Three Oaks also comes to mind when thinking of high-quality live music. A beautiful theatre sets the stage for not only our best local talent, but regional headlining acts as well. The sprawling beach line and countryside in Berrien County is seemingly so vast that all our venues could be packed on any given weekend. The options run deep, and so does the talent.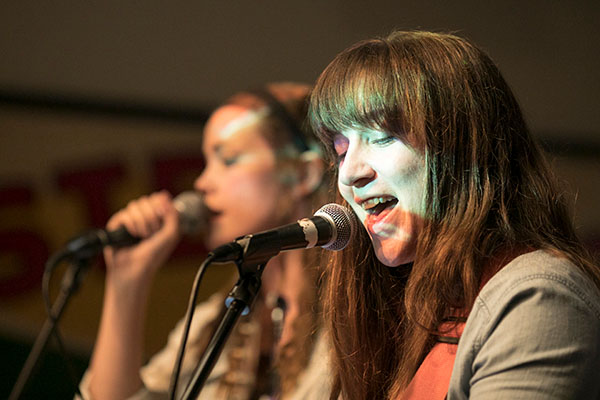 I can only speak for our venue at The Livery, but nothing makes us happier than packing the house with home-grown local bands on the stage. And we are incredibly fortunate to have such a strong and thriving music scene here in Southwest Michigan.
Brandon DeJaynes is the Booking/Promotions Manager at The Livery in Benton Harbor.