Five Extra-Delicious Foodie Finds in Southwest Michigan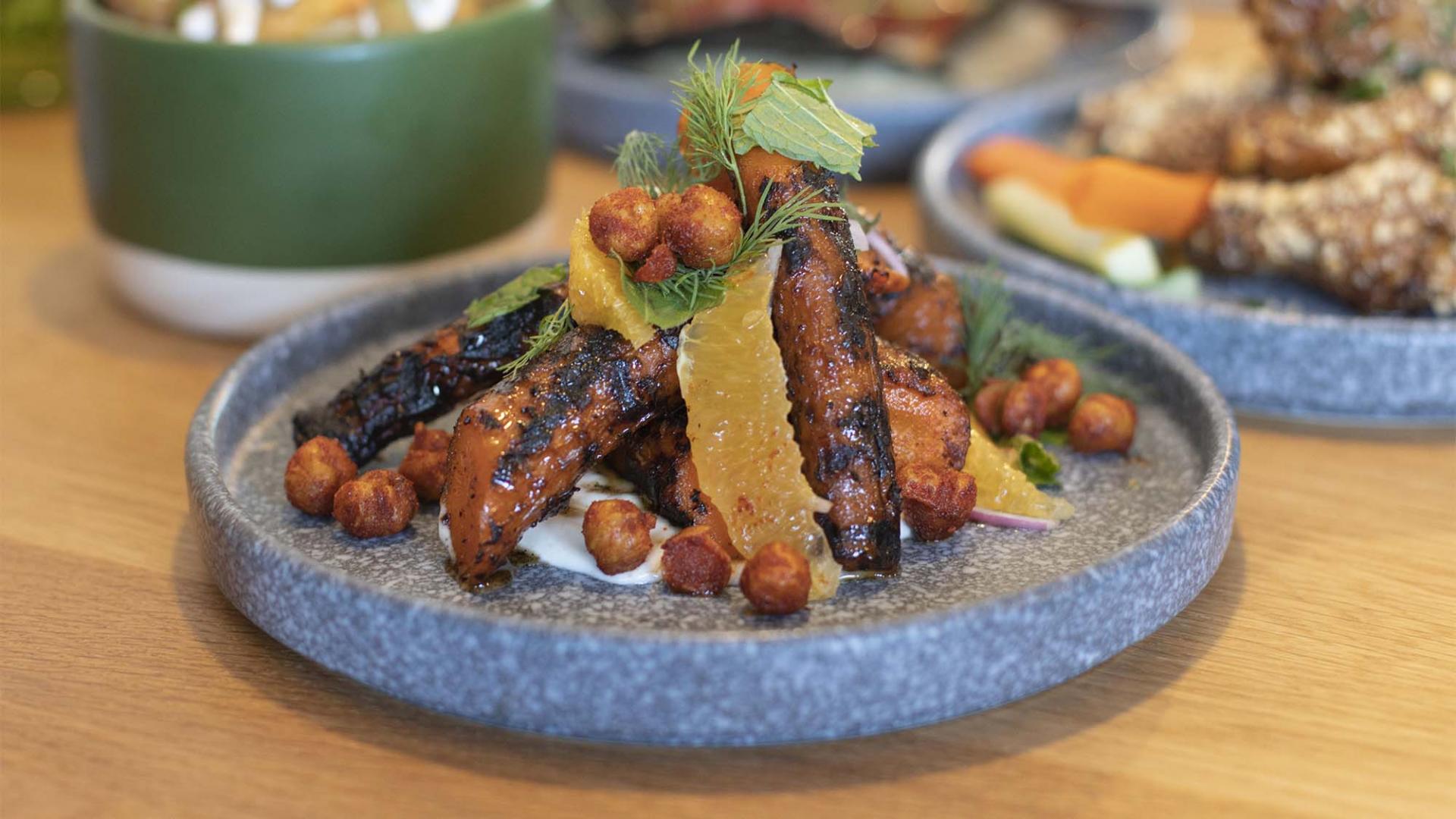 If you're like me, you're always searching for unique eats when you travel in Southwest Michigan. Here are five foodie finds to make your trip extra delicious:
Raspberry Chicken at Tabor Hill Winery & Restaurant in Buchanan — A local icon for decades, the raspberry chicken at Tabor Hill combines the crunchiness of a pecan crust with the decadence of a raspberry sauce. When Tabor Hill was purchased by Moersch Hospitality Group the restaurant menu changed but the raspberry chicken was untouchable.
UJ's Sunburst Pizza at Silver Beach Pizza in St. Joseph — The description sounds a bit odd but hear me out -— this pizza is a unique blend of flavors that is sure to thrill your adventurous spirit. The pizza takes a standard pizza base but adds squash, sweet peppers, mushrooms, cherry tomatoes, cilantro and is topped with spears of asparagus. Trust me — it's worth a try.
Onion Rings at Clementine's, Too in St. Joseph — The restaurant, which overlooks the St. Joseph River, measures the number of onion rings served each year in miles. Last year, it amounted to eight miles of golden brown, fried deliciousness. The onion rings are served on pegs with a homemade buttermilk ranch. While not a new and different combination, Clementine's has absolutely mastered an old classic.
BBQ Carrots at Houndstooth in Benton Harbor — New to Southwest Michigan's food scene, Houndstooth quickly has become known for unique flavors made from fresh ingredients. The BBQ carrots combine the sweetest of barbeque sauce with the acidity of orange, plus a savory cumin cream. Even if you're not one to regularly order carrots from a restaurant, you'll be thankful you did.
Beer Cheese & Chips at Round Barn Public House in Baroda — Made from a Moersch family recipe, the beer cheese's melty goodness perfectly complements the housemade pub chips. This combination was an off-the-menu favorite for years and was recently added to the menu for all to try. The combination works perfectly with the wide variety of brews made at the Public House.
I know this is just the start of foodie finds in Southwest Michigan. As you travel here, share your favorite eats and photos on social media using #SWMichigan. I can't wait to try them and post another list soon!