Fall Weddings - Q&A with Ben Pancoast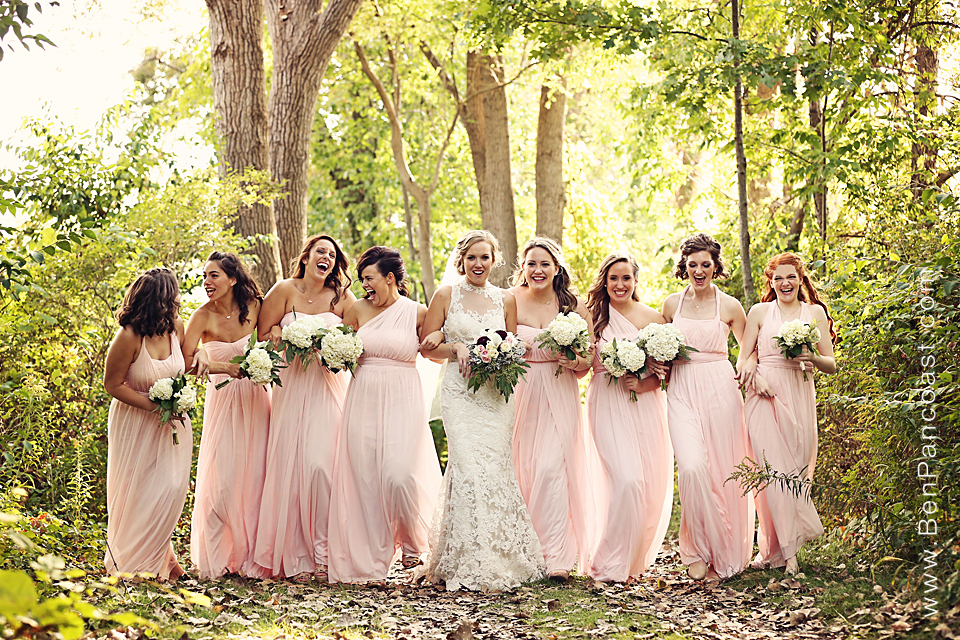 Q: How long have you been a photographer in Southwest Michigan?
A: I got my start freelancing for the Herald Palladium almost 15 years ago. As I became more interested in photography, I made the decision to move to Chicago to study photography at Columbia College. After school, I moved back to Michigan and I've spent the last 10 years photographing families and weddings throughout SWMI and feel incredibly blessed to call this area my home.
Q: What makes SWMI special for fall weddings?
A: The diversity of the area is what makes SWMI so special in the fall. You can take pictures at the beach and then within 5 or 10 minutes you can be on a wooded path surrounded by beautiful fall foliage, or out in a vineyard with golden vines, or an apple orchard. There are just so many options that it makes it incredibly easy to get beautiful unique fall photos without having to spend your day driving from one spot to another.
Q: What are a couple of must have fall wedding photos?
A: Everyone loves a beautiful sunset and the sunsets at the beach are beautiful year round. I especially love taking pictures of couples and families surrounded by fall foliage. The brilliant colors really make the images pop and they turn even the simplest paths into stunning backdrops. I also love photographing couples by the campfire in the fall. There's nothing more romantic looking than a couple cozying up together by the fire on a cool fall evening.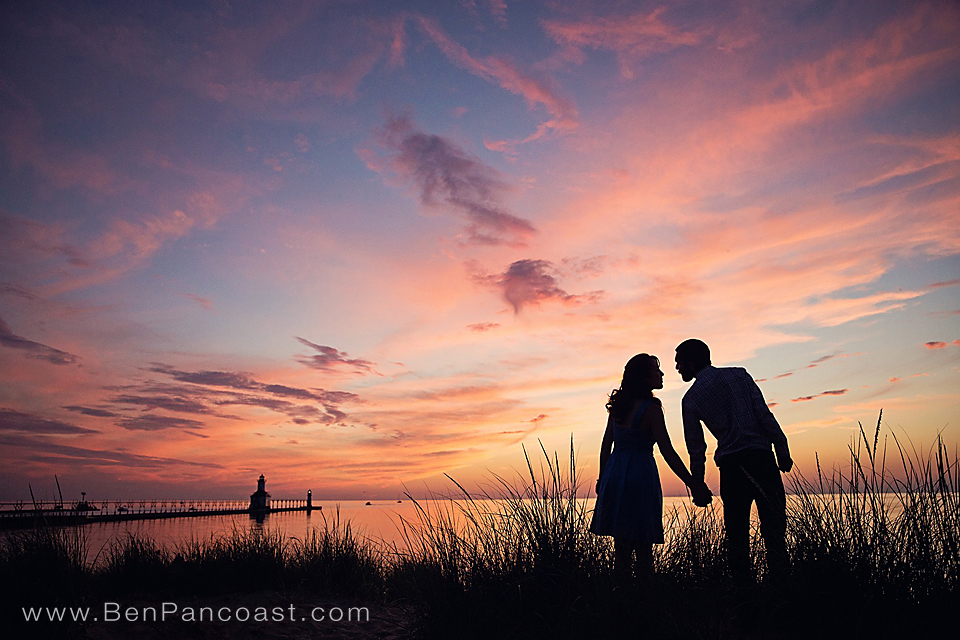 Q: How important is it to have a shot list? 



A: A shot list can be incredibly helpful! While it isn't necessary to list every photo/moment you want captured throughout the day, a shot list for formal family photos can be used to keep things organized and moving quickly. It also helps your photographer make sure they haven't missed anything important. Finally, going over your shot list with the photographer will help you come up with a realistic schedule and make sure you have the right amount of time set aside to capture the photos you're excited about.
Q: What are some important considerations when creating a shot list?
A: It's easy to get caught up in the lists you see online "100 must have wedding photos" etc. but lists like this require a photographer to stop capturing YOUR day and instead turn their focus onto trying to re-create someone else's. A great shot list will give your photographer insight into what your priorities are. It should include the shots you're most excited about but not necessarily list every possible moment. I encourage my brides to include images they've seen and would like but I also encourage them to be realistic and try to limit the list to shots they are going to print to hang on the wall or put in a wedding album. Also, formal photos should include photos with any guests that might disappear earlier in the evening. Grandparents, friends with younger children, or people who are traveling home that night are all likely to slip out earlier in the evening. The last thing to remember is the timing. If you're planning a fall wedding, that means the sunset will happen much earlier in the evening. You're also less likely to find yourself walking through a field of flowers, or getting into the water at the beach, so keep your expectations realistic.



Q: What types of venues are best for fall weddings? 



A: When it comes to fall weddings in SWMI, almost every venue is a good venue. While each venue is unique, all of them in our area are located close to incredible fall foliage, vineyards, orchards, and of course the beach! One way to pick the best venue for your fall wedding might be to consider which types of fall photos you're most excited about and then choose the venue to suit! For instance, 12 Corners and Hidden Vineyard are located in the heart of wine country, while the Blue dress barn and Mill Creek are surrounded by fall foliage. Venues like Shadowland and the Veranda keep you close to the beach while offering easy access to a variety of locations.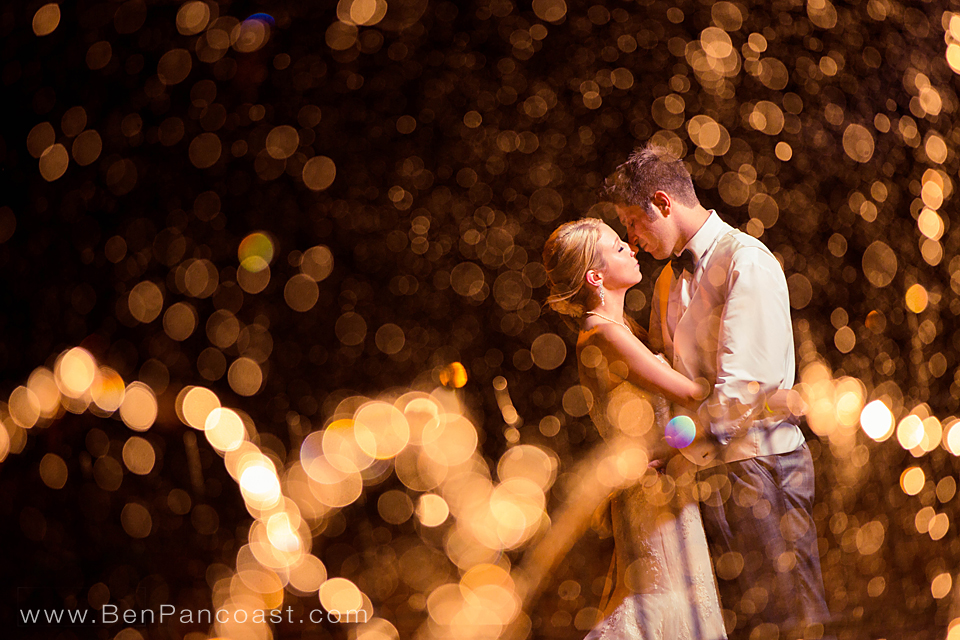 Q: For receptions, do you have any tips for decorating to get the most out of photos? 


A: From a photographer's standpoint, it's hard to beat the impact that you get from up lighting. Many of the venues and DJs in our area offer this as an add-on service and up lighting can transform a space and make it uniquely yours. It's hard to beat the value you get here because not only does it give a venue that "wow" factor in person, the lighting impacts almost every single one of your photos in a positive way.




Q: Any tips for hiring a photographer?
A: SWMI is home to a LOT of talented photographers. My advice would be to shop locally and hire someone who really knows the area. While you might have a talented friend or know a good photographer who's willing to give you a great deal, there's just no replacing the piece of mind that comes from working with someone who lives and works in the area. The local photographers know which beaches are best and where to take you when those beaches are packed with people. We know when parking is going to be tricky and how long it will "really" take to get photos at the locations you have planned. A local photographer will also know where to go if it's raining or windy as well as the best spot to grab a few quick shots with that beautiful fall foliage in the background! While any photographer can take you to the beach and get a nice photo, only the locals will really know how to maximize your time and capture the best pictures possible.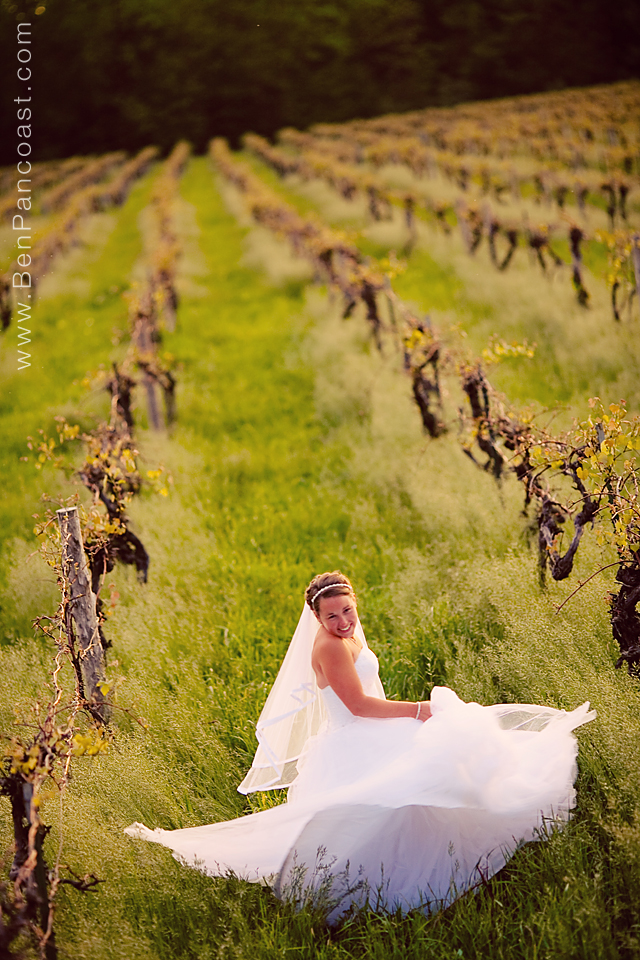 Aside from hiring locally I'd recommend you ask to see complete weddings, whether that is in the form of a wedding album or a gallery of images from the entire wedding day. Any photographer can pull 10 or 15 great images from a wedding and spend 4 hours editing them to make a cool blog post, but what did that client really receive? Looking at an album or a complete gallery is the best way to really get a feel for what that photographer will capture for you!
Ben Pancoast has been a professional Michigan wedding photographer since 2004 and has been blessed to travel the country shooting everything from weddings and family portraits to concerts and corporate conventions. While his career has taken him across the country and back again, Ben has focused on Michigan wedding and portrait photography and shoots primarily in Southwest Michigan, the South Bend area, and Chicago. Ben is known for his artistic eye and technical expertise, but his clients love his easy going demeanor and passion for capturing beautiful moments.