Celebrate Chartreuse gallery's 15 years of local art in downtown St. Joseph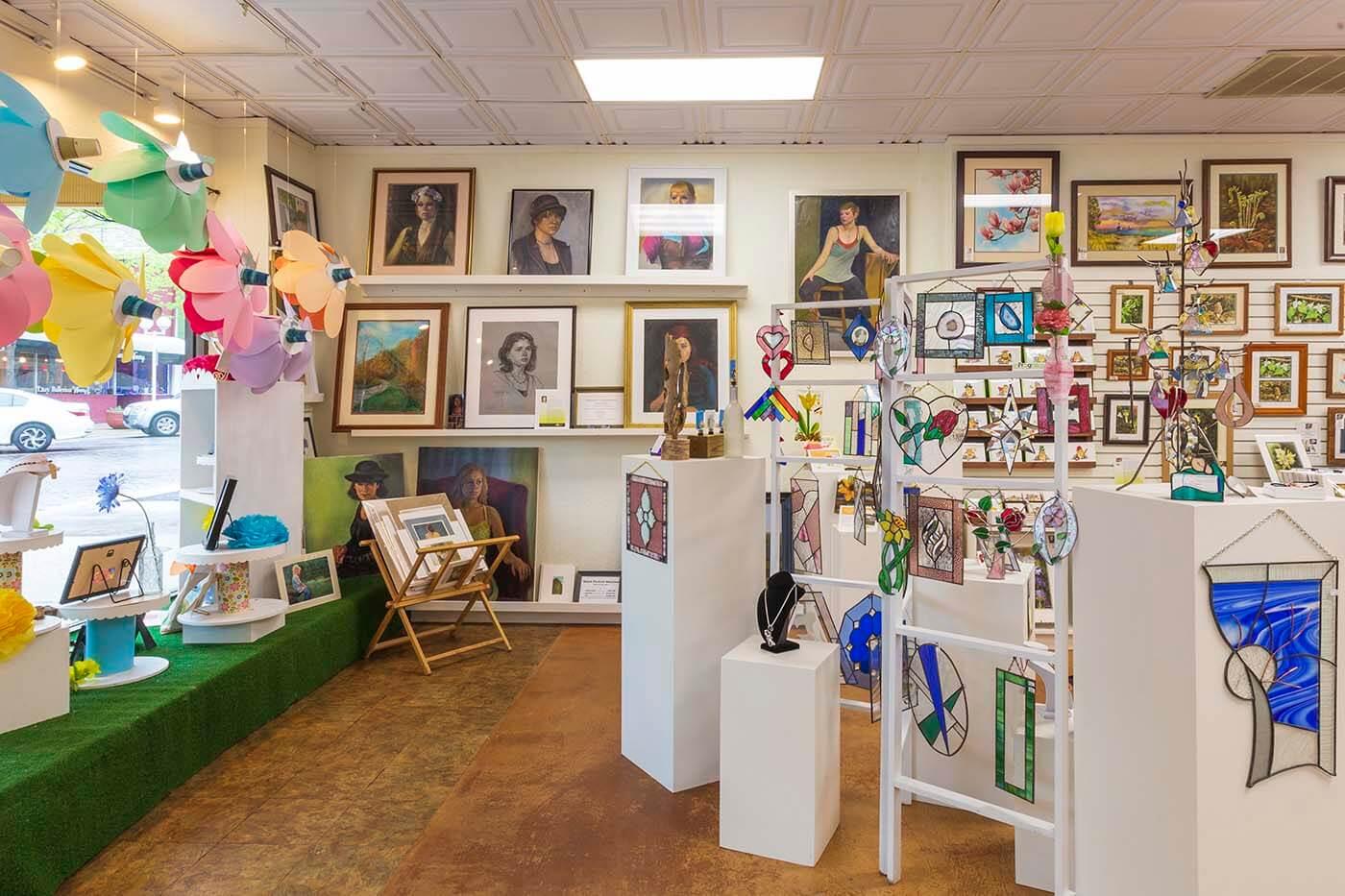 Nov. 6 | 15th Anniversary Open House | Chartreuse: A Gallery of Local Art | 304 State St., St. Joseph | 5-8 p.m. | Enter to Win One of Two Gift Cards | Light Refreshments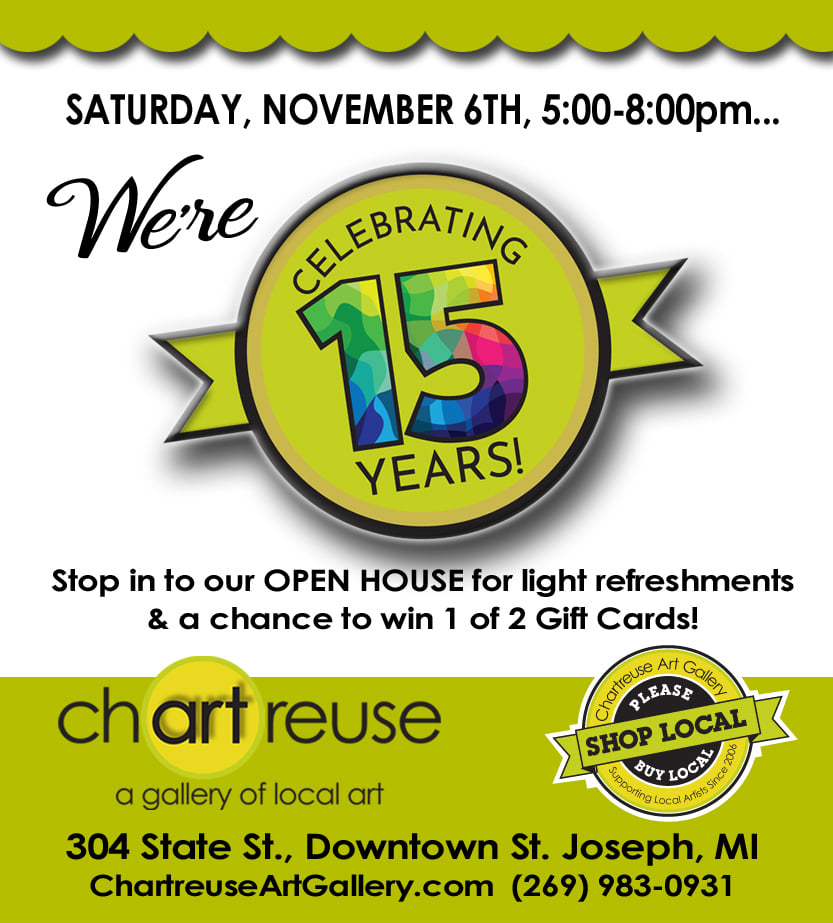 It's that time of year when we look for ways to freshen the paintings on our walls, the decor on our tables and shelves and our wardrobe and accessories. Plus, there's the heightened desire to find special gifts for our parents, in-laws, siblings, significant others, co-workers, clients and friends — and we want to do it in-person, not online. Downtown St. Joseph has your solution!
You will come home with just what you want when you shop at Chartreuse, an artist-owned and operated gallery featuring more than a dozen of Southwest Michigan's most talented artists. The gallery is located in a bright storefront in the heart of the shopping district.
This marks the gallery's 15th year and the artists invite you to celebrate with them on November 6. The festivities will include meeting the artists, an eclectic selection of art for your home or office, snacks and beverages, and a chance to enter to win one of two gift cards — more details above.
A year-round place to meet and talk with area artists
Throughout the year, each of the gallery's artists takes turns to help out at the gallery that showcases their ceramics, mixed media, glass, fiber, jewelry, paintings/drawings, soap making, woodworking and photography. This is an easy setting to chat with the creatives who are often working on their newest projects while you are there. If you like a particular style of work, but need different colors or have a specific scene or jewelry piece in mind for you or someone on your gift list, most artists will do commissioned work as well. Just ask.
Chartreuse welcomes five new artists to this vibrant community.
Amy Bergerson: beautiful art created from fibers and mixed media
Robert Briggs: paintings that let you bring the beach inside
Greg Hayes: whimsical, hand-carved spirit wood pieces, including birdhouses, for the garden or indoors
Joel Mashke: handmade wooden bowls, vases and decor
Monika Wayne: one-of-a-kind wearable fiber art
Artists rotate through the gallery, so stop in often to see who is featured each month. To follow the artists and see their latest work, check the gallery's Facebook and Instagram pages.