Celebrate a centennial of winemaking with St. Julian Wine Co.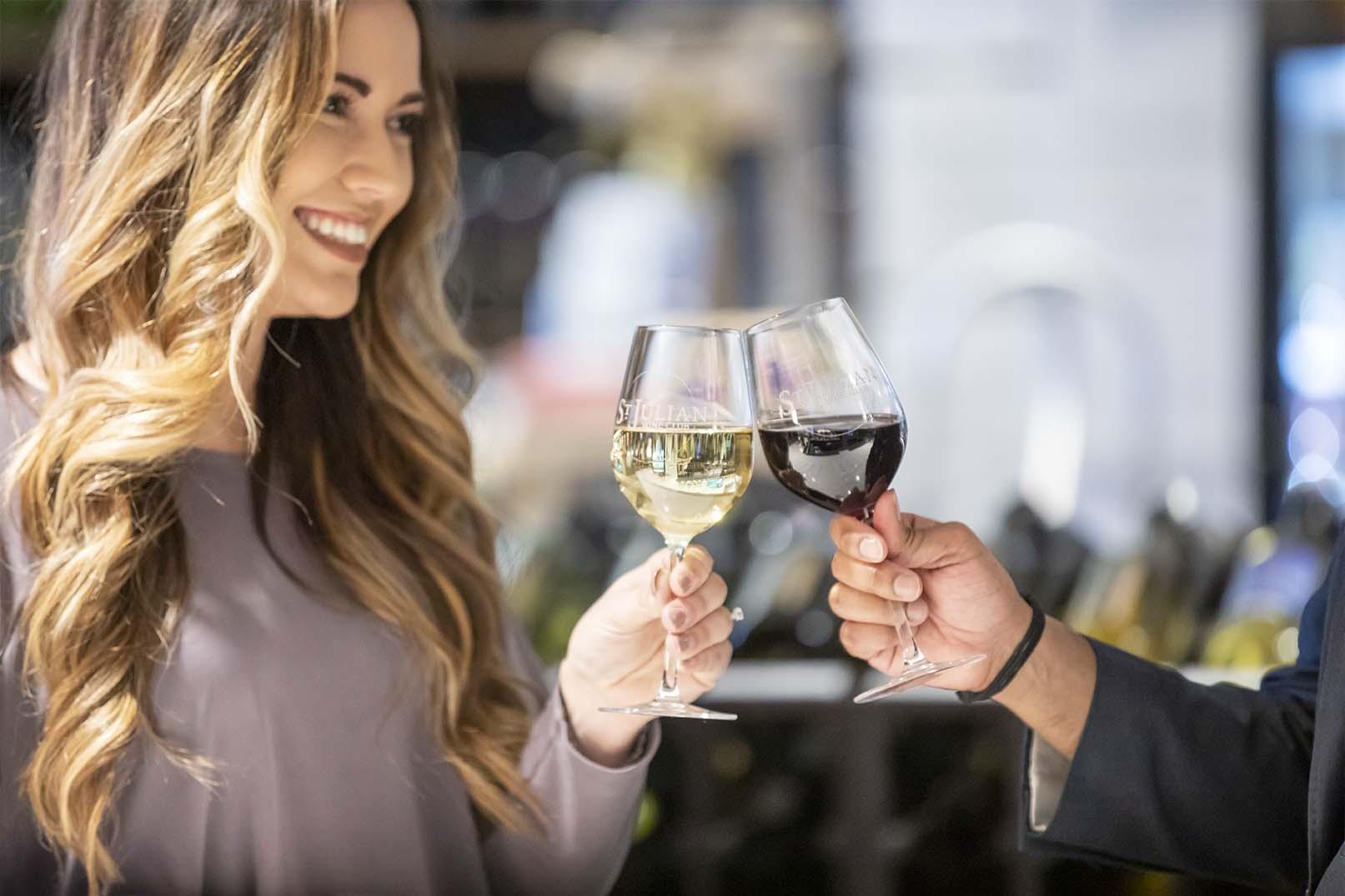 When people stop by one of St. Julian Wine Co.'s six locations to taste and purchase their creations while on their Michigan wine tours, what they may not know is that their pours are part of Michigan history and a family's heritage.
St. Julian is not only Michigan's oldest winery but also the oldest craft distillery in the state. They have won more medals and trophies than any other Michigan winery. This year, they celebrate 100 years! Luckily for Makers Trail visitors, we have a St. Julian tasting room and store at 9145 Union Pier Road, Union Pier.
We spoke with John Braganini, current president of St. Julian Wine Co. After decades of running the family winery, his brother Dave passed away in 2016 and John took the reins of the family tradition.
"I was enticed by the excitement of the wine industry and the group of talented employees that we had in place," he said.
To celebrate their centennial of business, John took us behind the scenes of St. Julian Wine Co. Read along to learn more about this Southwest Michigan pioneer!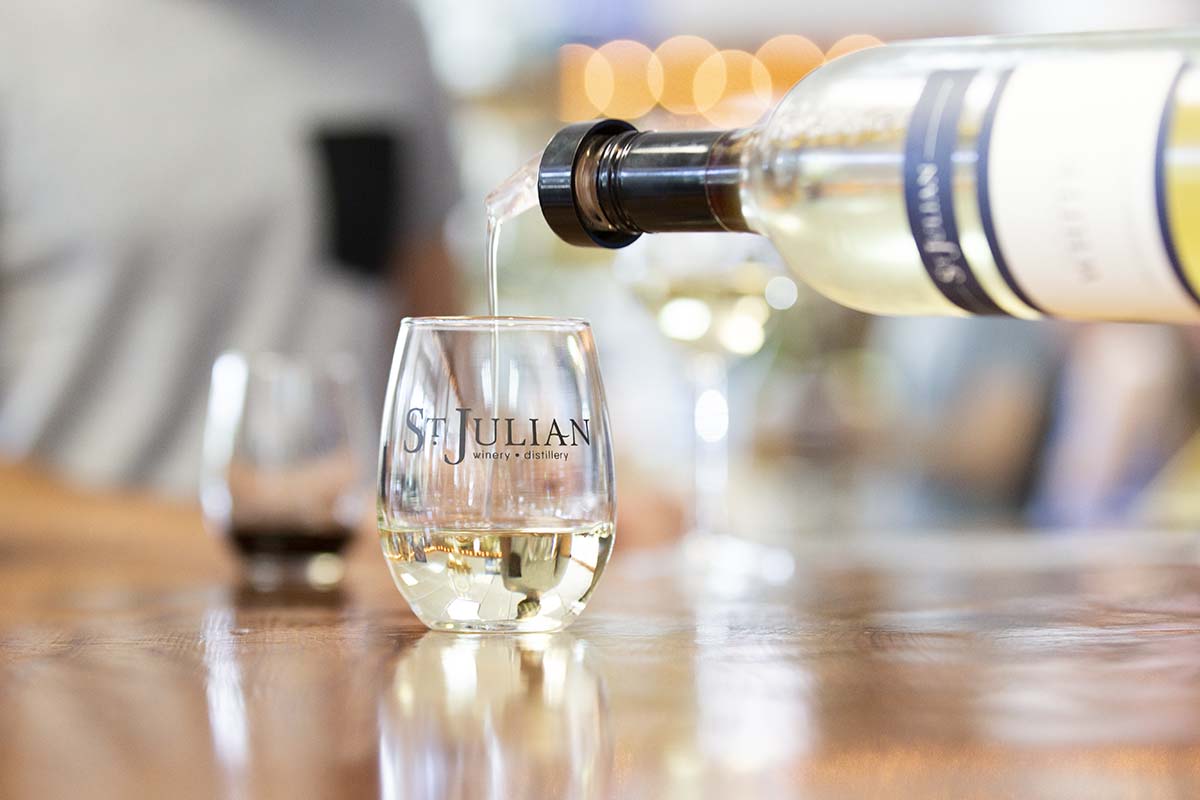 How was the family business started, and how has it grown since?
My grandfather, Mariano Meconi, founded our company in 1921 in Windsor, Ontario. We moved to Detroit in 1933, and to Paw Paw in 1936, where we have been ever since. Grandpa had learned winemaking in Italy from where he had emigrated and wanted to share his skills.
Through four generations of family, we have continued to change with consumer preferences and both the supply and the quality of fruit grown in Southwest Michigan.
What days/hours is the Union Pier tasting room open?
Our tasting room in Union Pier is open every day except Thanksgiving and Christmas. Hours change throughout the year, from 10:00 a.m. - 6:00 or 8:00 p.m. depending on the season.
Who is attracted to St. Julian Wine Co.?
Since we produce every type of wine, spirit, cider and juice, we have something to offer everyone. As a result, we appeal to every demographic segment. The Union Pier location has a nice mix of locals and tourists that come from all over to visit beautiful Southwest Michigan.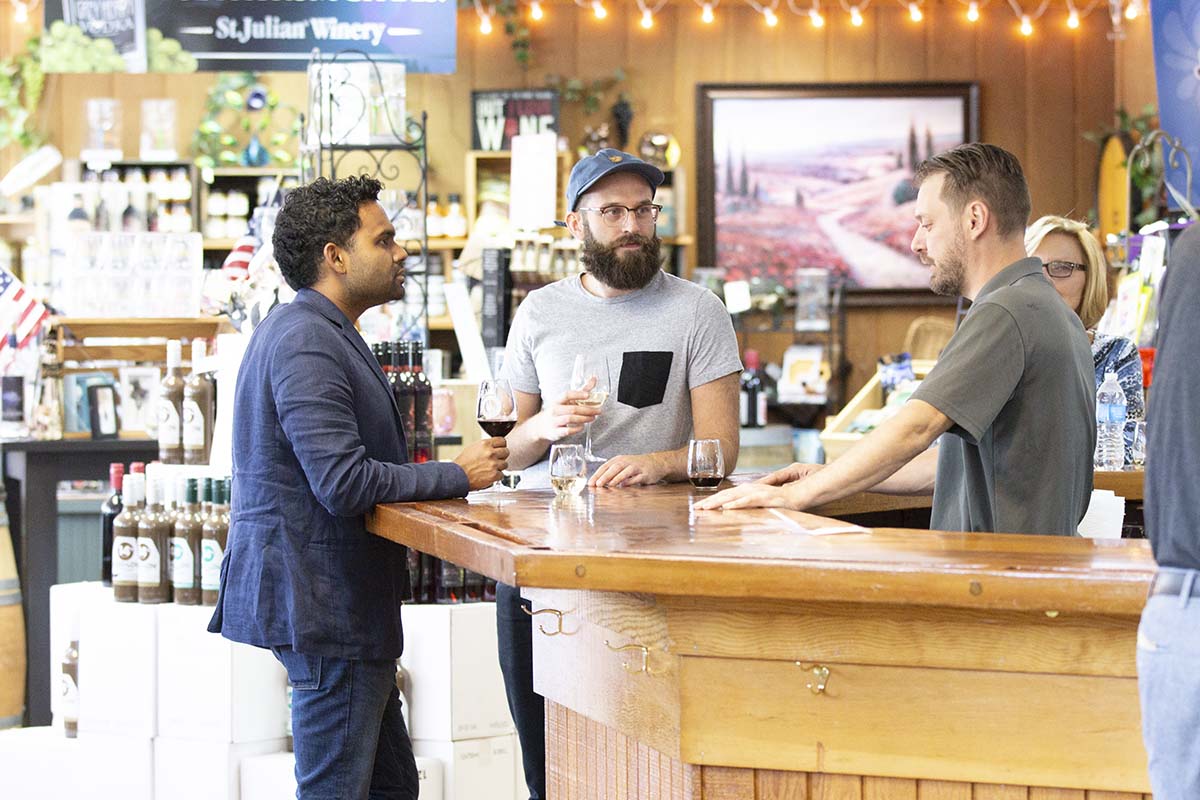 What services, programs, products, events, etc. does your Union Pier location offer to tourists/residents in SW Michigan; anything new this year?
We offer a traditional wine tasting experience. If you are looking for a less formal social gathering, we offer flights, cocktails and slushies at our patio and outdoor space. During the summer months, we offer a variety of entertainment and food truck options. There are plans in the works to also add additional indoor space, which will allow us to host larger groups.
Why should tourists/residents include St. Julian Wine Co. in their itinerary of where to go/what to do in Southwestern Michigan?
We have more to see, sample and purchase. St. Julian is truly a real Michigan winery. We source all of our fruit locally and produce our wine in Paw Paw, MI. At any given time, we have over 100 products available to taste and purchase.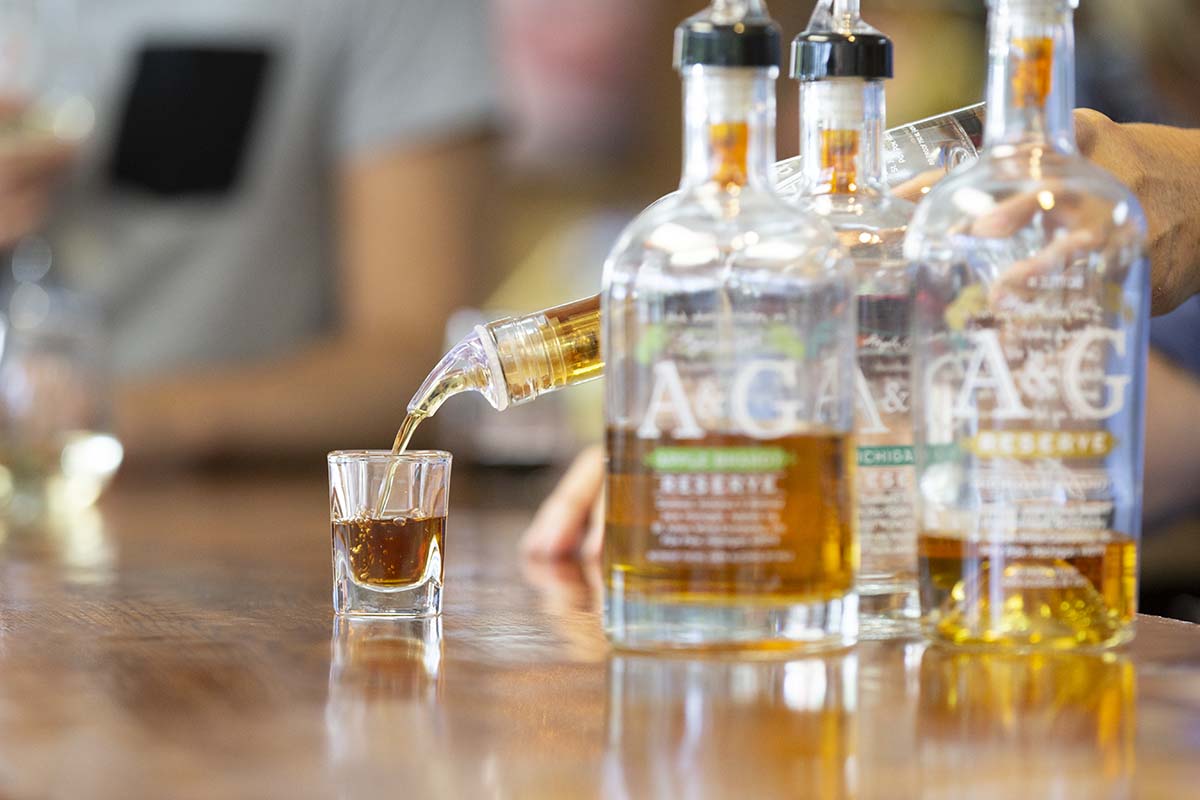 I would recommend coming to one of our tasting rooms with a group. Each member can select their flight of wines, spirits, or ciders based on their individual preference! Our wine consultants are very knowledgeable and will make recommendations on types of wine and what they pair with. Throughout the year we also host different types of wine and food pairing events. If you are looking for something to pair our drinks with during your visit, we have a wide variety of snacks, meats, and cheeses available for purchase.
Are there any special plans to celebrate this anniversary?
We have several vineyard events and special tasting events all year. There are also several exclusive wines coming out this year to celebrate 100 years of winemaking. Our wine club members will get the first opportunity to purchase some of these delicious limited wines.
What makes you proudest and most excited about St. Julian and the coming year?
I am honored to be celebrating 100 years of Michigan winemaking and laying the groundwork for another 100 years.
For more information and a schedule of entertainment events, visit stjulian.com. Raise a glass to another centennial of St. Julian Wine Co. today!