Gravity Vineyards and Winery: Cheers to a new decade of escaping the everyday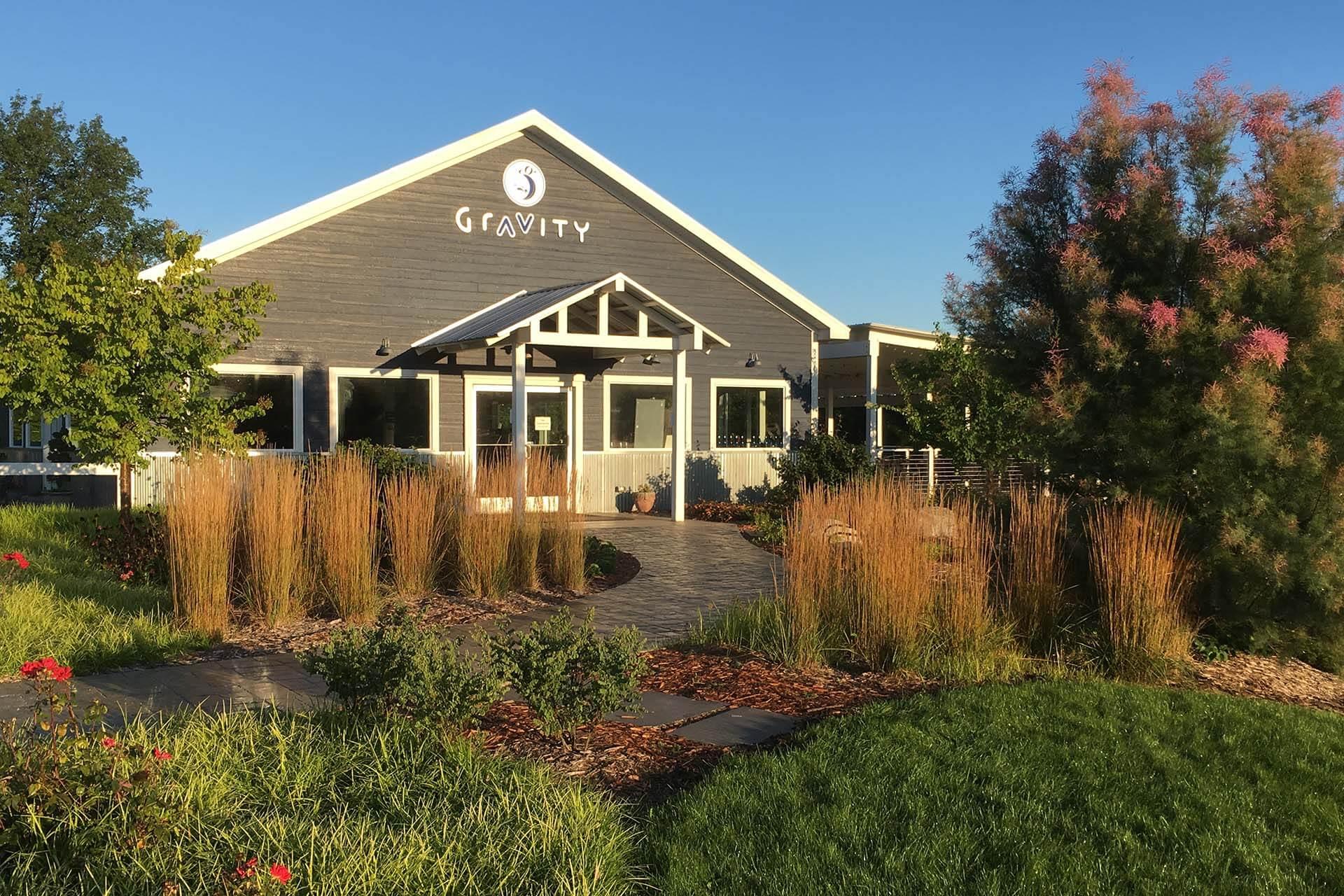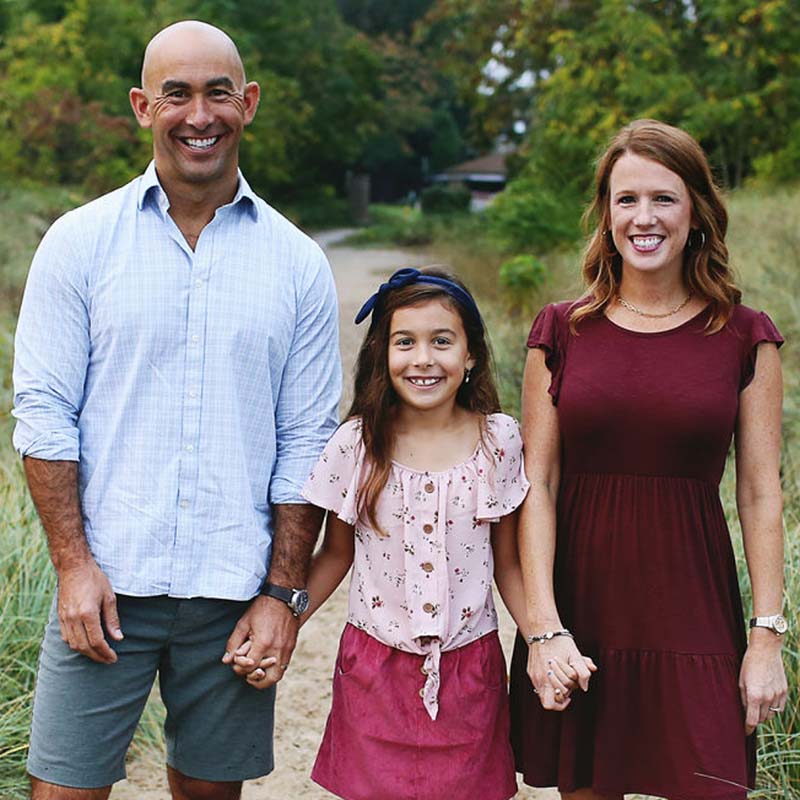 Everyday life is a juggling act — your family, job, sports, volunteer commitments. For 10 years, Gravity Vineyards and Winery has focused on creating a place for you to escape your everyday routines and truly relax. We asked owners Allison and Rockie Rick to share more about their winery, its first decade and plans for the coming year. Here's what they had to say:
Where can people find Gravity Vineyards and Winery on Southwest Michigan's Makers Trail?
Location: 10220 Lauer Road, Baroda
Phone: 269-471-9463
Hours: Thanksgiving–March: seven days a week; noon-5 p.m. Eastern Time
April-Thanksgiving: seven days a week; noon-6 p.m. Eastern Time
Off the Trail Locations:

South Haven Tasting Room: 512 Phoenix St.; Thanksgiving-March: Thursday-Sunday, noon-5 p.m.; April-Thanksgiving: Sunday-Thursday, noon-6 p.m. and Friday & Saturday, noon-8 p.m., Eastern Time
Estero, FL Tasting Room: Miromar Outlets, 10801 Corkscrew Road; 10 a.m.-7 p.m.
What inspired you to open Gravity 10 years ago?

We were growing 15 different varieties of grapes in our vineyard and operating a winery tour business that we have since sold called Fruitful Vine Tours. We realized we were in the heart of the Makers Trail and loved wine, so we said, "Why not!" and opened Gravity.
What sets Gravity apart from other wineries in the area?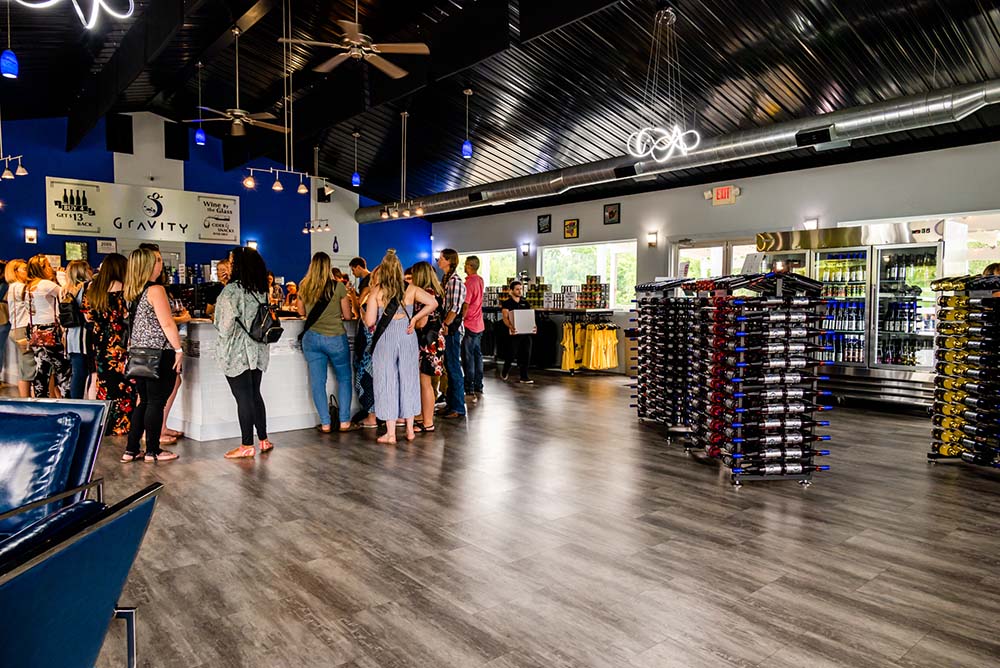 We hear all the time from our visitors that the scenery at Gravity is jaw droppingly beautiful, and it is. When it is warm enough, you can sit on our covered deck overlooking the vineyards and a small lake. You won't want to leave!
Our indoor setting is very modern. It's a good place to try our traditional wines, sparkling wines and ciders. What's really exciting is our new line of canned drinks that are wine- and cider-based that we call R.A.D. (Really Awesome Drinks!).
Why are R.A.D. drinks must-tries on the Makers Trail?
People won't find anything like them anywhere else! They are wine- and cider-based drinks with a twist! They pair beautifully with the lake, pool or any backyard event. We sell them in four-packs of 250-ml cans so they are very portable! Find them at our tasting rooms or many retail locations throughout Southwest Michigan!
Tell us about Gravity's tasting experience.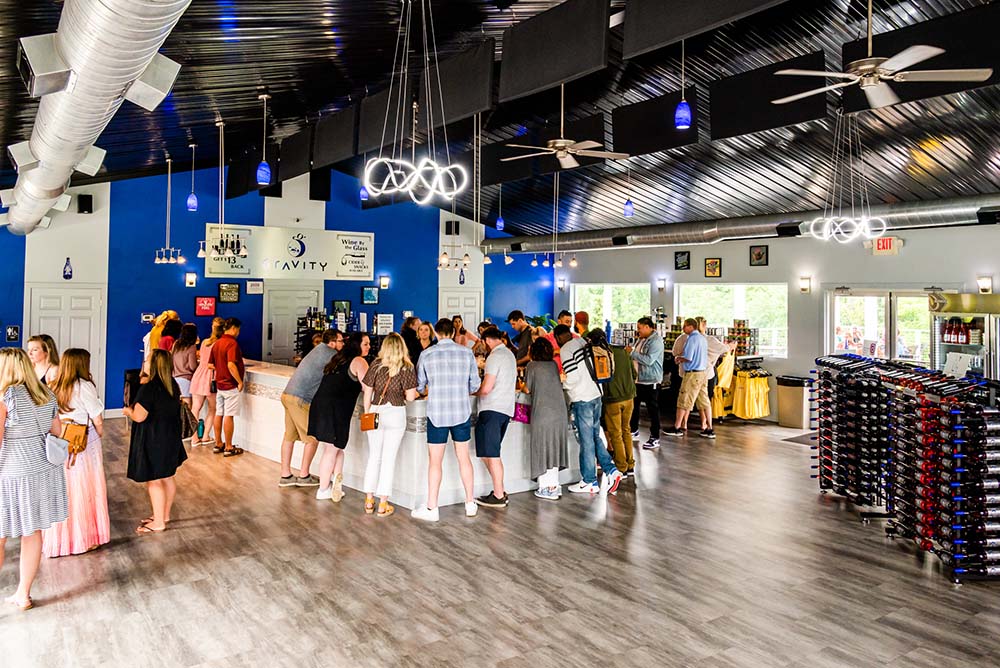 We approach tastings from the customers' standpoint. At Gravity, we have a nice big, open indoor tasting room and lots of outdoor seating. We gladly accept groups of 15 or less — if there are more than 15 in your party, call ahead to make special arrangements. For $15 per person, you can enjoy six tastings of our wines, ciders or bubbly, and on select days, we have R.A.D. tastings. We refund your tasting fee if you purchase at least four bottles.
At our Baroda tasting room, we sell meat, cheese, crackers, pretzels, chips, hummus and chocolate. At our South Haven tasting room, you can purchase chocolates, crackers, chips and salami to go with your wines or ciders.
We are a family-friendly place. You can play bocci or, on Sundays in the summer, listen to live music from 2-5 p.m. This is a great place to chill.
What are some of Gravity's more popular tasting choices?
Our most popular red wines at Gravity are our Merlot and Pull, a blend of Cab. Franc and Lemberger. It's aged in stainless steel to highlight its dried fruit and smoky characteristics.
Our most popular pink bubbly is the Sparkling Merlot Rosé. We simply call it "Bubbly."
Among our white wines, our Pinot Gris is a classic wine with finesse that will accentuate lighter food pairings. We also make an exciting blend of Riesling, Gewurztraminer and Vignole called Elevation!
As for our R.A.D. choices, people love our watermelon/pineapple/coconut and our spicy Mojito Caliente. We are debuting three exciting new flavors this summer, but are keeping the flavors a secret until the big release!
Over your first decade, what are some of your proudest achievements?
Our daughter, Dylan, was born on the same weekend we opened Gravity. Allison worked the tasting bar right up to giving birth and was back pouring wines two days after! We have grown from a start of six standard wines to a diverse lineup of wines, sparkling wines and ciders, canned R.A.D. products and multiple tasting rooms — including our newest in Florida.
Anything new planned for 2022?
We have three new R.A.D. drinks in the works that we will announce closer to summer, and we have one new wine — an oak-aged Riesling that we will uncork this year. Follow us on Facebook and Instagram to learn about the release dates and other events.
Any closing thoughts?
Come visit! You will have a great, relaxing time at any of our locations. Gravity may be 10-years-old, but we are just getting started. There are a lot more exciting things to come and we'd like you to be part of it.