Piggott's Farm Market & Bakery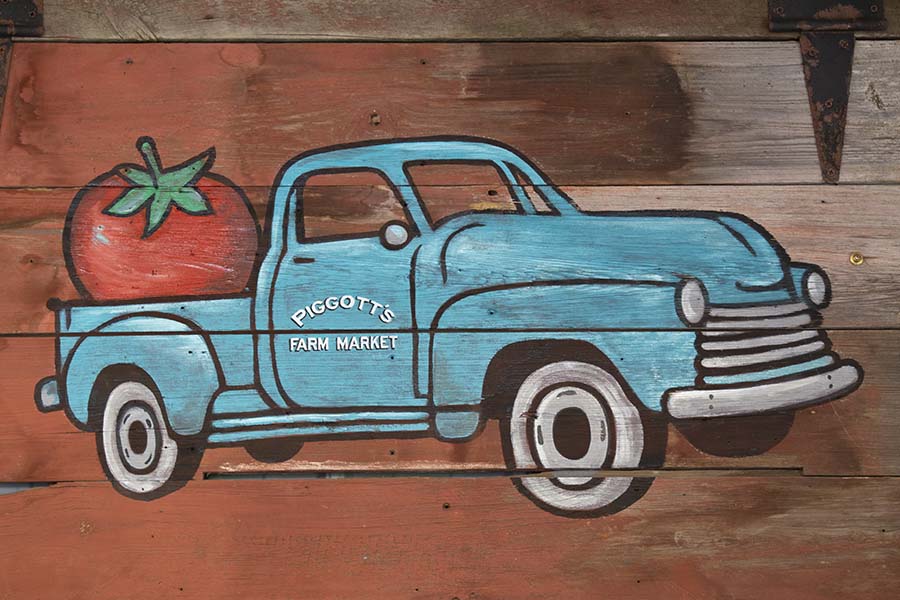 Seventy years ago, Laurel and Francis Piggott started their farm, L.H. Piggott & Girls located on Napier Avenue in Benton Township, in honor of their six daughters. Today, the farm market is owned by the second generation, ran by the third generation, and a fourth generation can be seen from time to time enjoying the farm fresh fruits and veggies and enjoying the family farm.
We sat down with Allissa McManus, operations manager, to learn more.
Q: What led you to join your organization:
A: I married into the job and I really like retail and have a good bit of experience.
Q: Tell us more about your family-run business: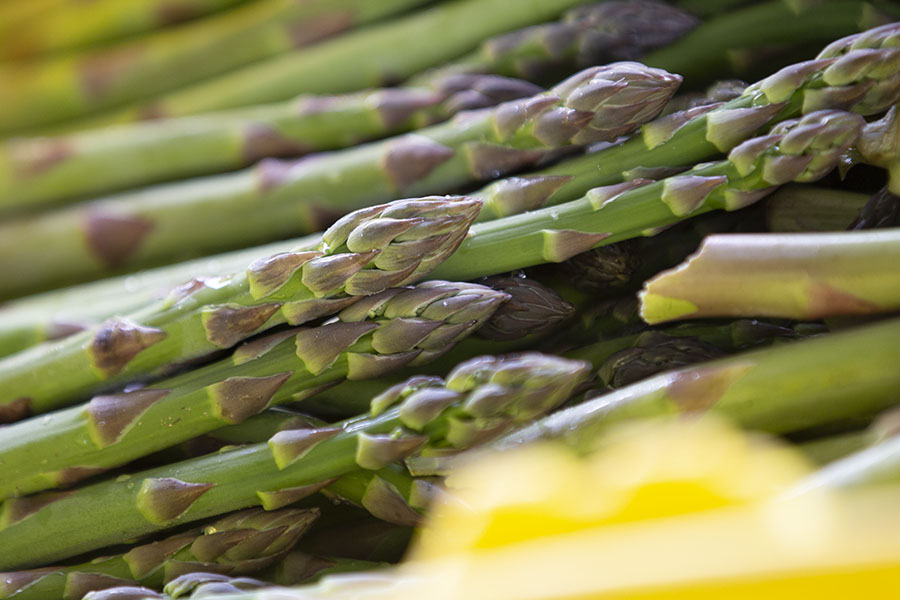 A: The farm is now owned and operated by Laurie (Piggott) McManus and her husband George. The farm has grown over the years in size and variety of what we grow. Piggott's is best known for our delicious homegrown tomatoes but we also grow cucumbers, zucchini, yellow squash, peppers, watermelons, pumpkins, and much more. Piggott's Farm consists of over 400 acres and our mission is to grow delicious produce in a sustainable manner.
Q: What days/hours are you in operation?
A: We are open 9a-6pm, 7 days a week from May - October
Q: Who are your customers?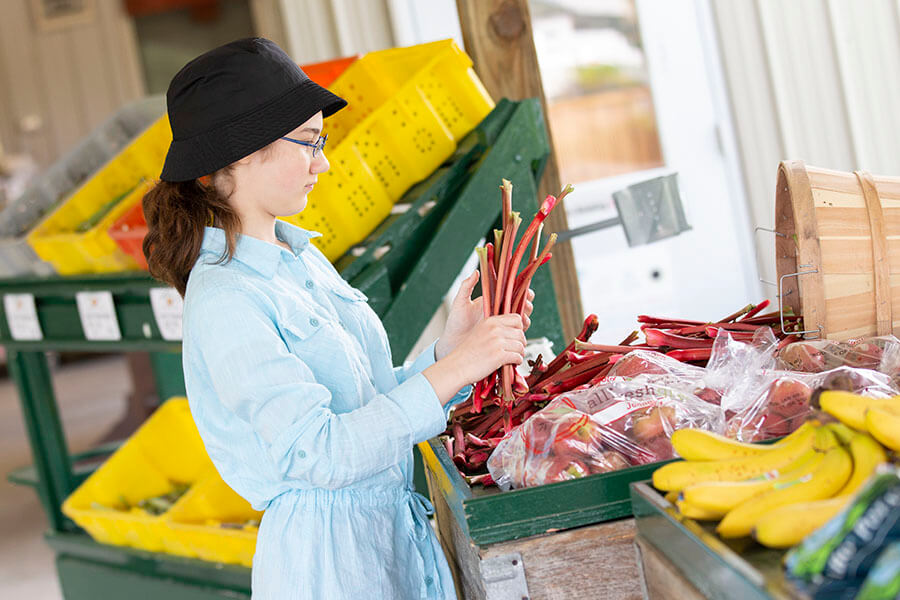 A: Piggott's Farm Market is a destination location for both local residents and tourists. We serve many tourists from the Chicagoland area as Piggott's Farm Market is located on the main route to the Sister Lakes area. Additionally, we get visitors from all over the country looking to enjoy fresh local produce. We also have a loyal following of local residents for which we are very grateful!
Q: What services, programs, products, events, etc. does your organization?
A: The goal of Piggott's Farm Market is to offer the freshest most delicious produce in-season. We also strive to offer a great customer experience through excellent customer service and a beautiful well-kept market.
Q: Why should tourists/residents include your organization in their itinerary of where to go/what to do in Southwest Michigan?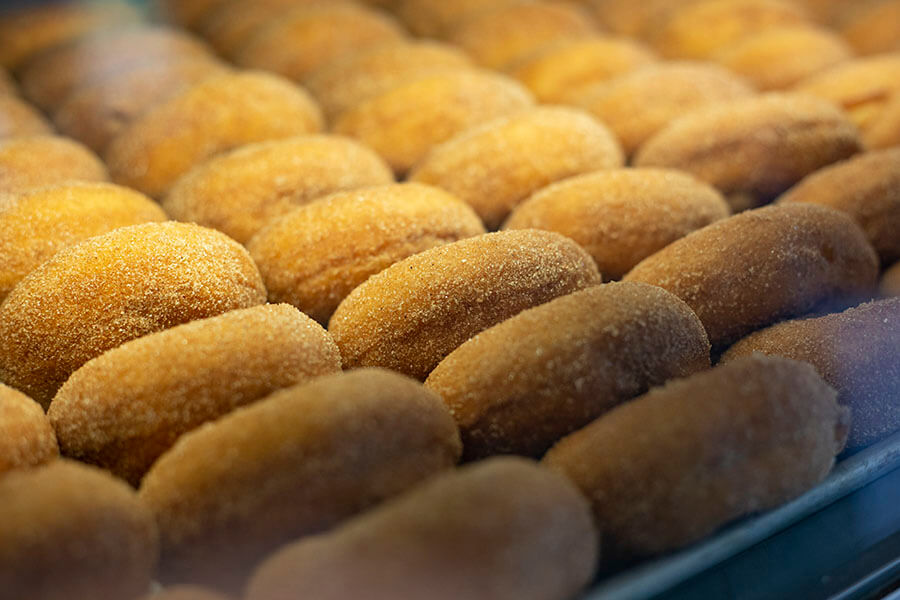 A: The main draw of Piggott's Farm Market is our fresh delicious in-season produce. We also offer fresh baked pies and homemade donuts. Additionally, we are unique because of several factors, the first being our longevity. L.H. Piggott and Girls has been in business for 70 years and we have a long history in this community.
Our commitment to sustainability also makes us unique. On our farm we use sustainable farming techniques including crop rotation and cover crops to ensure that we are taking care of land we farm.
Finally, our commitment to our customers and to giving them a great experience while on our farm is unparalleled. We strive to make trips to Piggott's a fun and enjoyable experience for all by offering great produce, exceptional customer service, and a bit of insight into the farming life.
Q: What might people not know about your organization?
A: We get a lot of questions about the "& girls" part of the L.H. Piggott & Girls name. Laurel and Francis Piggott had six daughters and no sons. The girls spent their childhood helping their parents operate the farm and the farm is now owned by their second youngest daughter Laurie (Piggott) McManus and her husband, George McManus III.
Q: From your experience, what tips could you offer people coming to visit?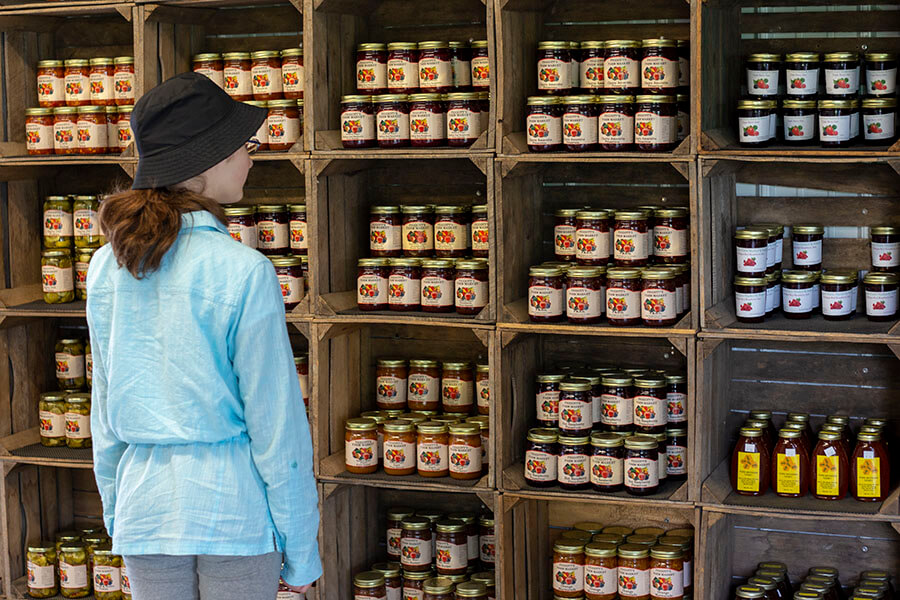 A: We often find the people are unsure of the southwest Michigan growing season schedule. My best tip for both locals and tourists would be to share a seasonal produce chart with them so they know when to expect their favorite produce to come into season and they don't miss out! Our seasonal produce chart can be found: https://www.piggottsfarmmarket.com/in-season-produce-chart
Q: What makes you most excited for the coming year?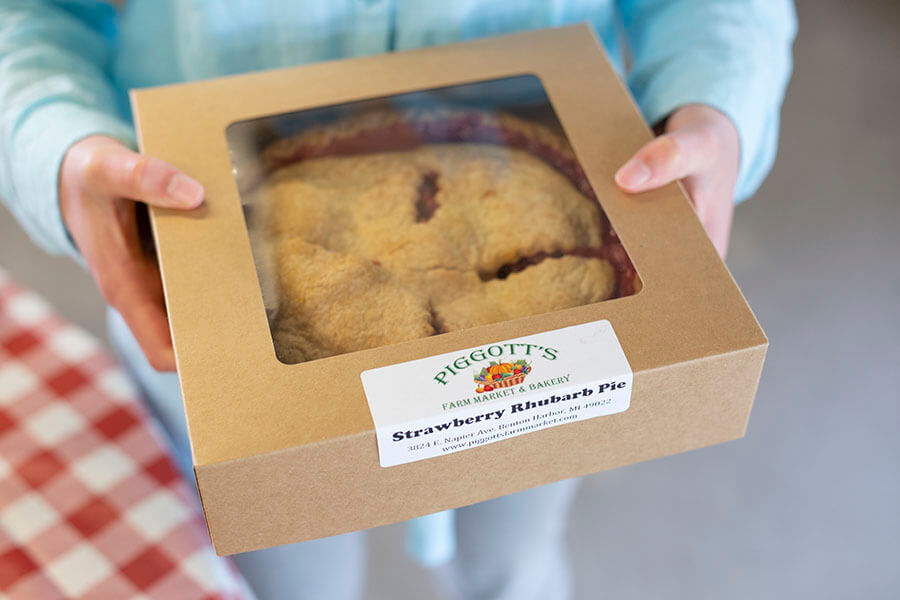 A: I am very proud to be a part of the family owned and operated farm that is celebrating its 70th anniversary this year! I knew grandma Piggott personally and I know how incredibly proud she and grandpa Piggott would have been of all involved in the operation of this farm. Particularly, George and Laurie McManus who took up the challenge of continuing the farm after Grandpa and Grandma Piggott retired and have continued to uphold the standards of quality set by Laurel Piggott 70 years ago.
Q: How do tourists/residents find out about your business, programs, and events?
A: We find that a lot of our customers come to us either through word of mouth from family and friends or through finding us on social media. Tourists and residents alike can find us on Facebook, Instagram, on our Website www.piggottsfarmmarket.com or simply by calling us at 269.876.9269.
Allissa McManus is operations manager for Piggott's Farm Market & Bakery, a position she's held for the past 8 years. Within 16 years of retail and retail management experience, she handles scheduling employees, managing inventory, sourcing produce, managing our social media accounts, and most importantly, taking care of their customers and making sure they have a great experience every time they come here! To learn more, visit their website: https://www.piggottsfarmmarket.com.