10 tips for visiting the Silver Beach Carousel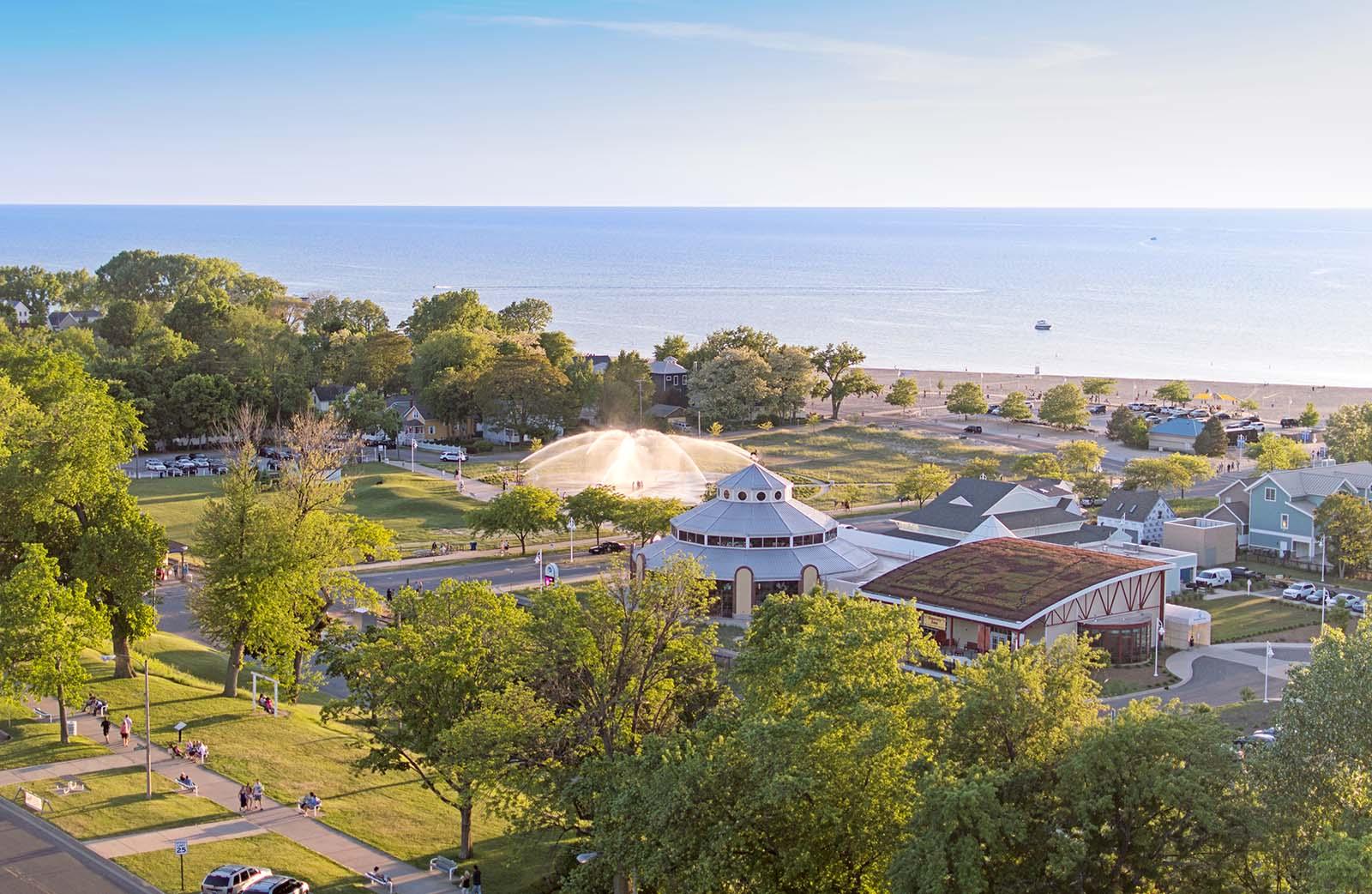 No trip to St. Joseph is complete without riding the Silver Beach Carousel just a short walk from the shores of Lake Michigan. This local landmark celebrates our amusement park past while bringing the Carousel tradition forward for generations to come! Before you plan your trip, here are 10 tips for making the most of your visit to the Carousel:
1. Buy your tokens in bulk
Tokens start at $4 each, but the more tokens you buy, the more you'll save per ride. For $10, you'll get three tokens and you'll get 7 for $20. And since the tokens don't expire, save them for your next visit. If you have riders under 42" in height, an adult will need to stand next to them, holding them, at no additional cost.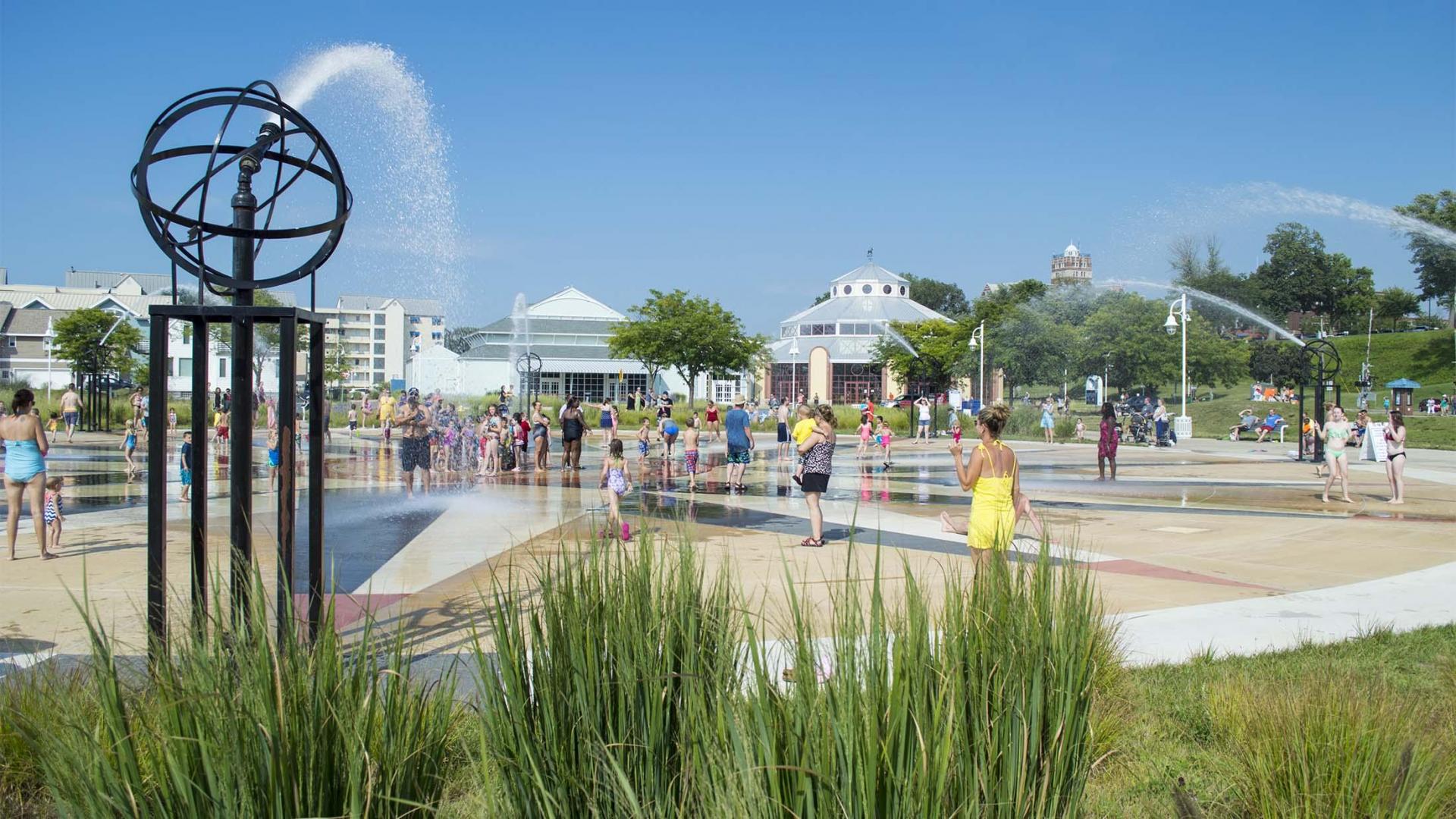 2. Make time to splash and eat
With the Whirlpool Compass Fountain just across the street and Silver Beach Pizza (and their delicious Carousel Pizza) just steps away, you'll want to make a day of your trip to the Carousel. 
3. Save room for refreshments
Don't overindulge on pizza — save room for Dippin' Dots® ice cream, homemade caramel corn, fresh cotton candy, a SLUSHPUPPiE and more from the Refreshment Stand inside the Carousel House. Or, put your name in across the street at Silver Beach Pizza, then enjoy some fresh-popped popcorn and take a ride while you wait.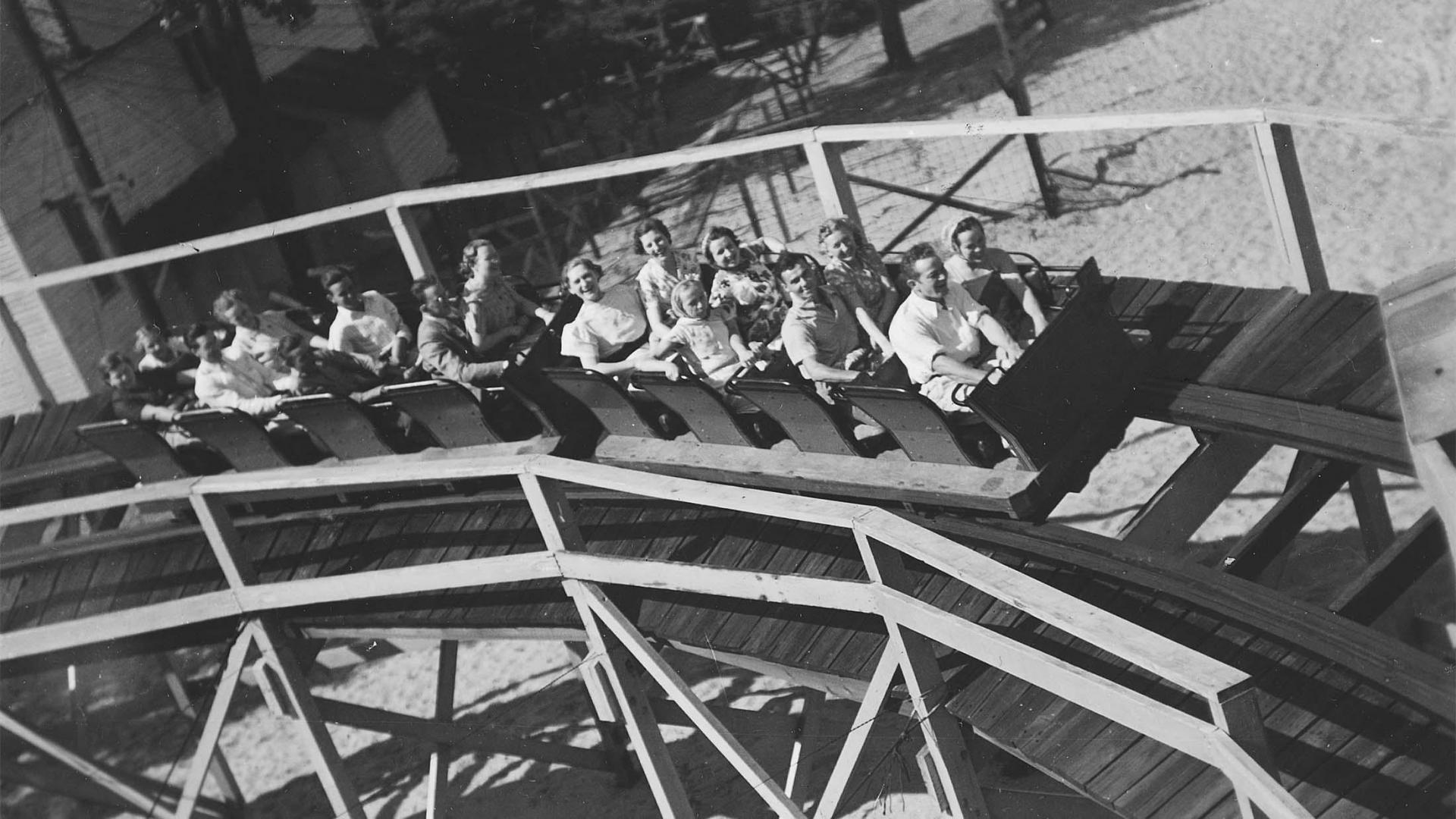 4. Learn about the Silver Beach Amusement Park
From 1910-1971, the original Silver Beach Carousel spun along the shores of Lake Michigan with other attractions of the Silver Beach Amusement Park. Explore the Silver Beach Amusement Park Museum (inside the Brass Ring Gift Shop), hear the stories of the wooden roller coasters, dancing to renowned musicians in Shadowland Ballroom, arriving by ships from Chicago and Milwaukee and the other quirky attractions that filled the boardwalk for generations. If you want to learn more, you can purchase both a book and WNIT documentary about Silver Beach Amusement Park's history to take home. There are also artifacts from the original park, including carousel horses, Kiddyland rides and more. Learn about them!
5. Bring Quarters
In addition to the main event, there are many other ways to spend your time in the Carousel House. For only 25 cents, or use a token, you can watch the miniature train display that changes seasonally. Drop another quarter or token in the amusement park diorama and watch it come to life with all the sights and sounds. Color on coloring sheets made of your favorite figures. Rock in the rocking chairs, and listen to the music of the two band organs. You can also interact with the great Dan-Zini to receive a fortune or free popcorn!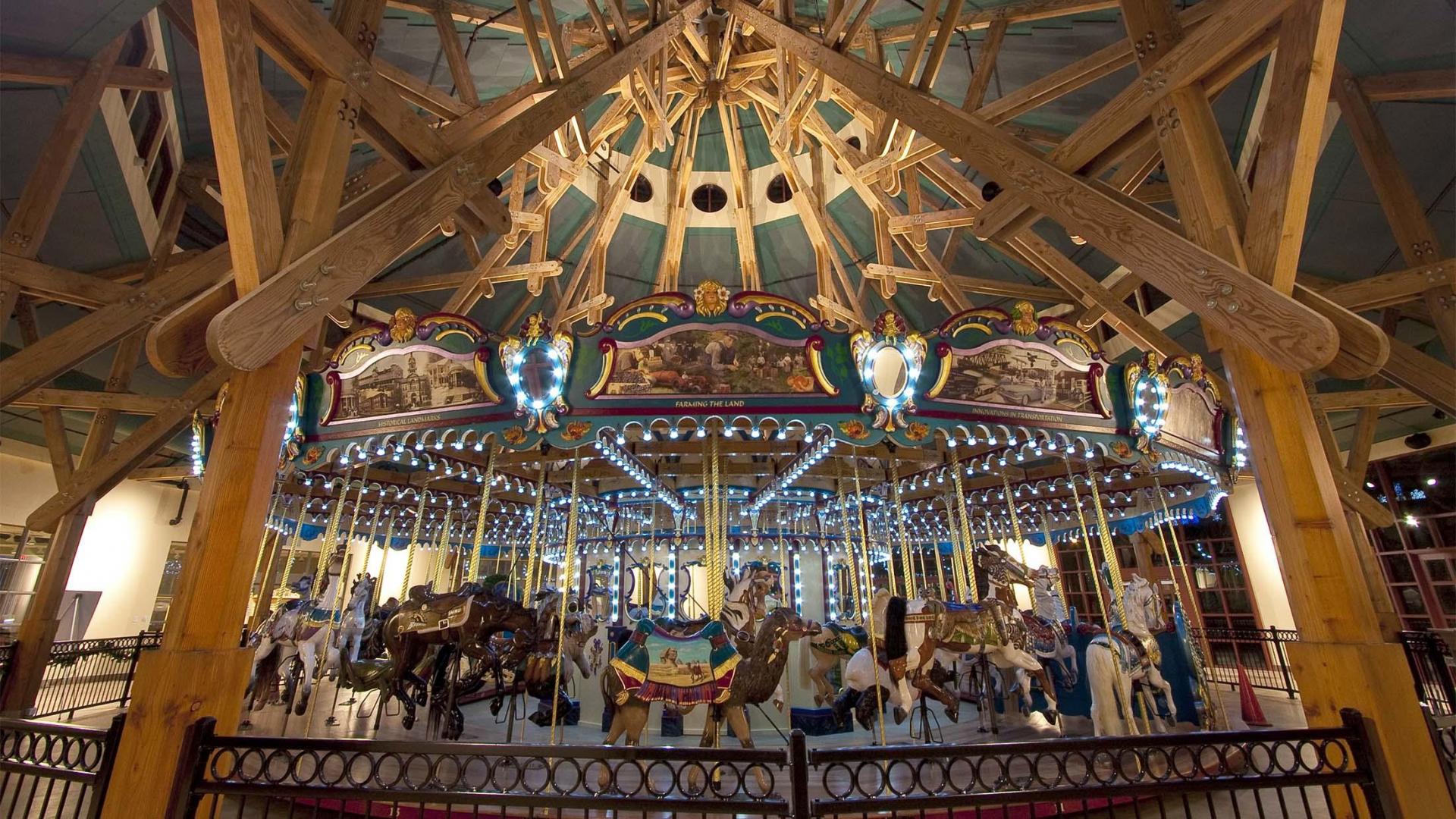 6. Stay updated on events!
Whether it's celebrating National Carousel Day, Lego builds, Founders' Weekend or Chirstmas in July. The Carousel plans fun events for the whole family throughout the year. Several of them have giveaways, too! Follow the Facebook page for updates.
7. Plan ahead for parking
There is a parking lot dedicated to Silver Beach Center guests just behind the Carousel building (there is a fee to park from Memorial Day to Labor Day), however, it sometimes will close for Shadowland Ballroom wedding guests. Parking below the bluff can fill up early on nice days, but there are many city lots just above the bluff that are a quick walk away.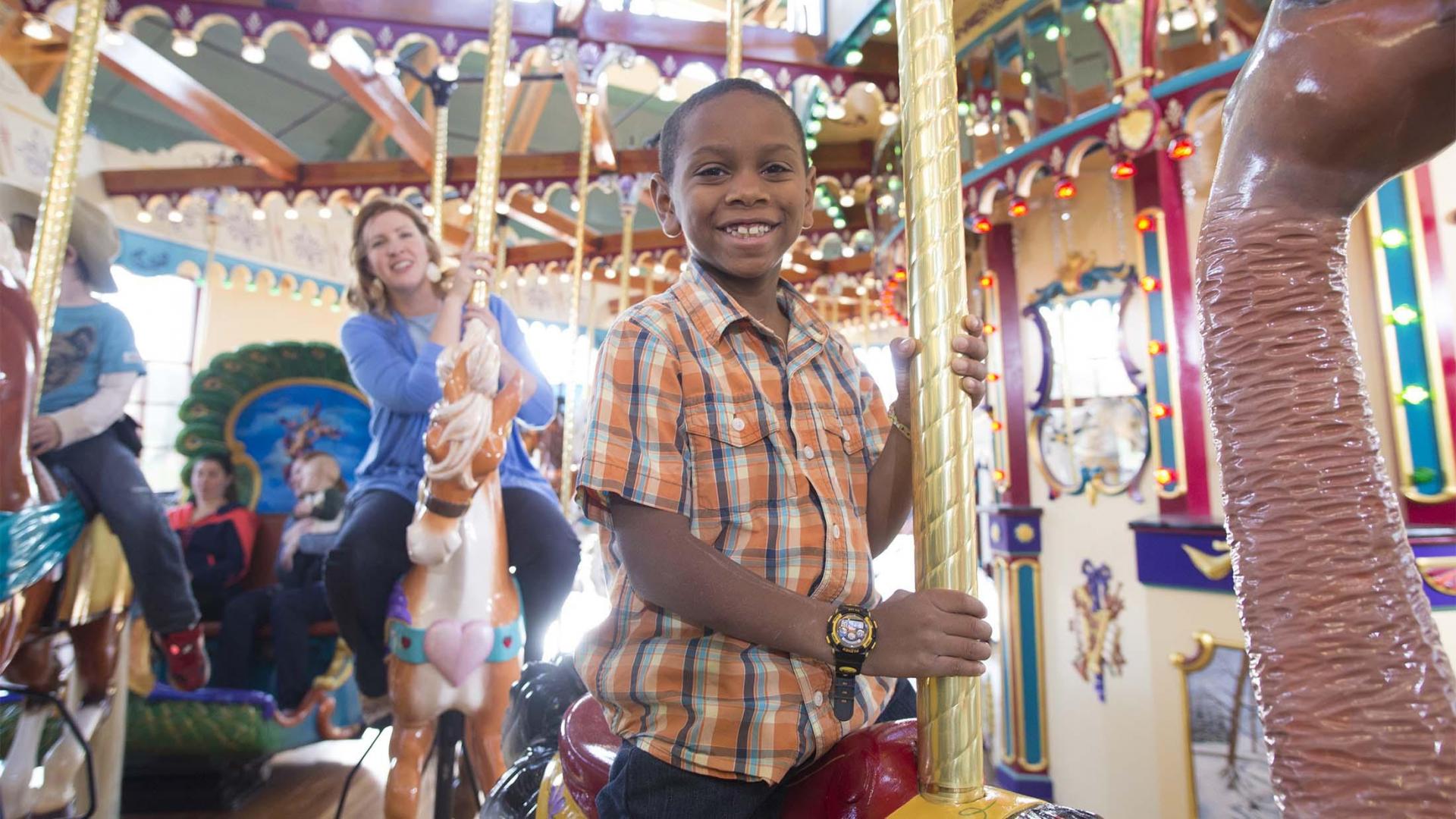 8. Bring the whole family
The Carousel is not just for kids — it's for all ages and abilities! There are two chariots — one is wheelchair accessible — and a ramp to assist with boarding. The Carousel also provides headphones and earplugs for those with sensory sensitivities or anyone who prefers a quieter ride.
9. Shop the Brass Ring Gift Shop 
No trip to the Carousel is complete without perusing the gift shop shelves. Check out postcards to send home to family, cute Silver Beach Carousel branded gear, some of the coolest new toys, books, souvenirs and more.
10. Do you still have questions? Ask a volunteer!
Volunteers are available during open hours to answer any questions you have. Want to know the best place to eat in St. Joseph? Upcoming events you can't miss? Why there are two band organs? A volunteer can answer all those questions and more. Some of them even have memories of the original amusement park!
Don't miss out on this classic Southwest Michigan activity! It's a guaranteed memory that will invite you and your little ones back for years to come.