Story Starters
Want to increase your readership? Earn more respect from your editor or broadcast manager? Gain more blog followers in the largest metropolitan centers in the Midwest? Make your portfolio stand out? These story ideas can help you fill your blank screen. We're eager to assist you, too. When you need more details or photographs, This email address is being protected from spambots. You need JavaScript enabled to view it. or call (269) 925-6301.
Quick facts
Southwest Michigan is comprised of three counties, Berrien, Cass and Van Buren.
Berrien County, with a population of 156,000+, is located in the southwestern-most corner of Michigan. It borders Indiana to the south and offers 42 miles of Lake Michigan shoreline to the west. In addition to Lake Michigan beaches, it has 62 scenic inland lakes and four major rivers. Its countryside is renowned for growing fruit, its vineyards and its wineries. Its major employers include the Berrien County government, D.C. Cook Nuclear Plant, Lakeland Regional Health Systems, LECO Corporation and Whirlpool Corporation. This beautiful region attracts many second-home buyers and tourists, mainly from the Chicago area.
Cass County is home to 51,000+ people and is located to the east of Berrien County. It borders Indiana to the south and is the smallest county by land area in the state. Dowagiac is its largest community. The county's prairies, rivers and inland lakes have long supported agriculture, manufacturing and tourism. Historically, it was a stronghold in the anti-slavery movement and was on an Underground Railroad route.
Van Buren County has a year-round population of 76,000+. Of its 1,090 square miles, 44% is water including 38 inland lakes and the Paw Paw and Black Rivers. This, combined with 10+ miles of Lake Michigan shoreline make the area a popular tourist destination for people living in Illinois, Indiana and Michigan. Agriculture supports much of the county's economy and it is nicknamed "Michigan's Fruit Basket." The county is a major contributor to Michigan, being number one in the nation for growing blueberries and is a stronghold in agri-tourism, too.
Major cities in Southwest Michigan include Bangor, Benton Harbor, Bridgman, Buchanan, Coloma, Dowagiac, Gobles, Hartford, New Buffalo, Niles, South Haven, St. Joseph and Watervliet.
Major highways give easy access to Southwest Michigan: I-94, I-196, US 12 and US 31
Amtrak services Bangor, New Buffalo, Niles and St. Joseph
Southwest Michigan is renowned for its soft, singing sand beaches, towering dunes and gorgeous sunsets along its Lake Michigan shore. Early beach combers can find treasured beach glass, crinoids and colorful rocks. Winter waves create crystalline ice sculptures along the coast and on the lighthouses in St. Joseph and South Haven. Four state parks plus county- and city-owned parks give public access all year around.
Southwest Michigan is home to St. Julian, Michigan's oldest, largest and most-awarded winery and Tabor Hill, the first Michigan winery to introduce European wine grapes to the state's vineyards and wines. Today, the making of craft wines, beers and spirits is one of the fastest growing industries in the region and draws thousands of tourists and locals year around to Southwest Michigan's tasting rooms and festivals.
With the introduction of the West Michigan Pike in 1922, one of the first paved highways in Michigan, tourists could travel comfortably by car from Chicago to Mackinaw City. Known today as Red Arrow and Blue Star Memorial Highways, the creation of this trunk line led to many resort communities, parks and agri-tourism farms sprouting along Lake Michigan's shoreline in Southwest Michigan. Today it is a popular route for motorcyclists as well as for fall color tours.

Find a niche
While this is a popular destination year around for families (see "Imagi-cations for kids" below), this area offers volumes of special niche group stories as well.
Couples. St. Joseph has been acclaimed as "Michigan's Most Romantic City" by the Detroit Free Press and "The Riviera of the Midwest" by the Fine Living Channel. The charm of this Lake Michigan resort city and the surrounding area make Southwest Michigan a popular honeymoon, baby-moon, anniversary and just-for-the-fun-of-it destination for twosomes as well as groups of couples. Lodgings entice overnight stays with romantic packages and easy access to hours of fun. Most communities are walkable or bikeable; offer scenic beaches and rivers; outdoor recreation or indoor shows; art galleries and museums; talented chefs and more and more choices of craft wineries, breweries and distilleries.
Girlfriends. Mothers and daughters, classmates, sorority sisters and friends are always looking for places to unite. In Southwest Michigan, they can fill a day or more with spa-time, shopping, art gallery-hopping, antiquing, beach time, local foods and making crafts or art over a glass of wine.
Man-cations. While these next few story ideas are certainly applicable for girlfriends and couples, guy-time is a growing niche among travelers. Share stories of fishing for tasty perch or fighting salmon and walleye on Lake Michigan or nearby rivers. Challenge visitors to a 5-K or triathlon. Race in the Tri-State Regatta. Sail on the Friends Good Will, a replica of an 1810 tall ship. Play pickleball or beach volleyball. Grill by the water using fresh fruits and vegetables picked up from a nearby farm or market.
Golfers. Whether your readers or viewers want to watch contenders in the Senior PGA, learn the sport or challenge their games on championship fairways, Southwest Michigan has golf courses that fit their tee times and greens budgets. Most courses are open May through October and offer the added benefit of some of the finest natural scenery.
Pastel color tours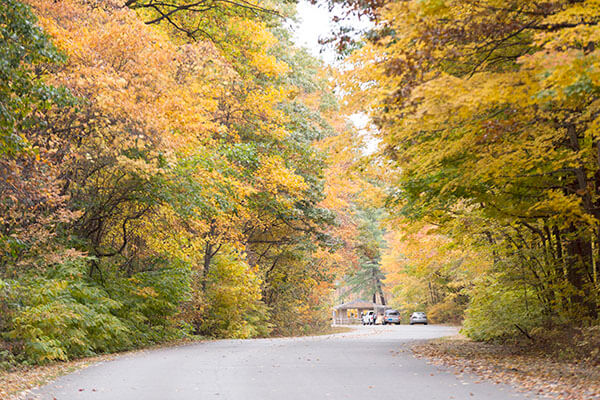 Fall color tours bring thousands to Michigan to see our colorful leaf show between mid-September and the end of October. But in Southwest Michigan, that's not our only show time. An equally beautiful and sweetly scented option is driving alongside miles and miles of cherry, peach, apricot, pear and apple orchards and vineyards from late April to late May. Only a few other places in the U.S. offer as many pastel-colored vistas as Southwest Michigan. Enhance your stories with side trips to shop and dine in quaint towns; find new favorites at craft wineries, breweries and distilleries; walk beaches; catch a concert or theater performance; or see a lavender and pink sunset over Lake Michigan.
Meet your maker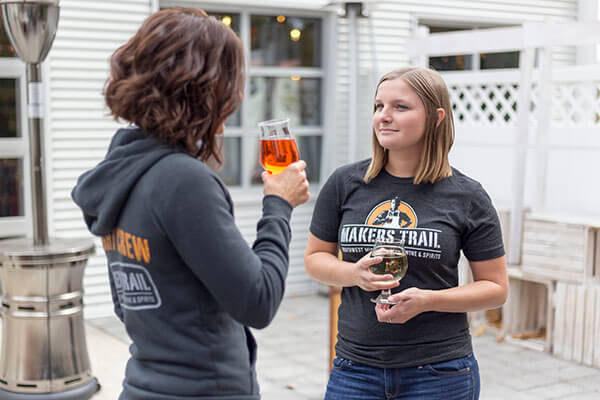 Every land has its makers. Crafters of wood. Forgers of steel. Ours are masters of wine, beer and spirits. More than 30 makers have put down stakes in Southwest Michigan and their locations and festivals offer a wealth of stories. Here are some starters:
Heritage Wine Tour
- Interview the makers at St. Julian in Paw Paw, Michigan's oldest, largest and most-awarded winery and learn how it kick-started one of the fastest growing industries in Southwest Michigan.
- Tell the story behind how Tabor Hill's founding vintner's vision of growing European wine grapes transformed the quality and national respect for wines all over the state.
- Share the backstory of the Amish round barn (circa 1881) that now serves locally made wines, beers and spirits.
- Reveal how a grandmother's recipes made one Italian restaurant, Tosi's, a favorite throughout the region since 1948 and taste-test the restaurant's contemporary menu selections.
Wine, Chocolate and Other Pairings
- Set up a time to talk with our wine makers and chocolatiers about their crafts. Then share their pairing recommendations with your readers and viewers.
- Poll customers on their favorite candy and ice cream choices at Kilwins.
- Review wines that have a chocolate bouquet.
- Report on wine making and wine cooking classes. Have lunch or dinner with a winemaker.
- Create a designated driver itinerary with stops for root beer on draught, sparkling juices and flavored sodas.
- Introduce chef-recommended food pairings with local craft wine, beer and spirits from taste tours along the Makers Trail. Make stops at the Bistro on the Boulevard, Free Run Cellars, Grand Mere Inn, Haymarket Taproomaproom, Journeyman's Staymaker Restaurant, Round Barn Brewery & Public House, Tabor Hill Winery and Restaurant, Watermark Brewing Company and many more. Help your readers or viewers become more confident in their entertaining.
Great Beer Hunt
- Interview brew masters on the taste-distinguishing local ingredients added to their recipes.
- Search out the unusual: table-side smoked beer, ice cream and beer and an old church or livery settings.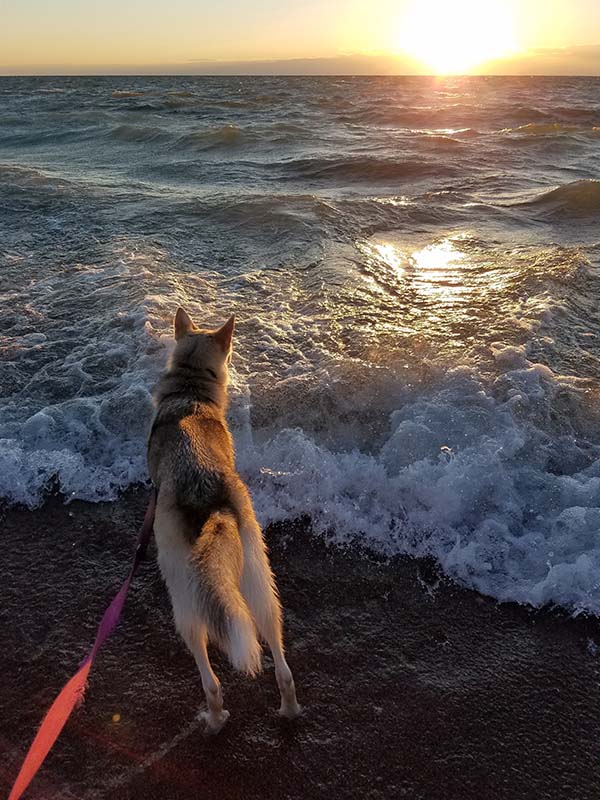 No need for your readers and viewers to leave their four-legged best friends at home. Many Southwest Michigan places from lodgings to beaches to u-pick farms are pet friendly. Stories that will catch dog owners' attention will be ones about creating a craft wine or beer tasting itinerary from these pet-friendly stops:
The area is friendly to horses, too. While visitors cannot hitch their steeds to a post at area wineries, an equestrian trail is available for a scenic ride along the Kal-Haven Trail State Park in Van Buren County.
Parents and grandparents catch themselves looking for boredom busters as winter, spring and summer breaks drain their list of how to enrich toddlers' to teens' imaginations. That's not a problem in Southwest Michigan. Here's your chance to introduce all ages to ideas beyond summertime swimming in our fresh waters and building sandcastles on the beach (although those are great fun, too).
Silver Beach Center
Open year around, this family entertainment venue in St. Joseph features:
- The magnificent Silver Beach Carousel with its 48 hand-carved and painted figures, a rocking peacock chariot and a wheelchair-accessible sea serpent chariot, plus family games, a seasonally changing electric train layout and Silver Beach Amusement Park interactive exhibits and memorabilia. Family Fun Nights offer $1 Carousel rides and themed activities from September through May and seasonal decorations transform the building into a wonderland for all ages.
- Curious Kids' Discovery Zone by Curious Kids' Museum is geared for ages 3-12 years and offers permanent and traveling exhibits that make it fun learn to more about science, history, language and social studies. A climbing wall, water exhibit, whispering dishes and much more will keep curious children and adults entertained for two or more hours.
- Shadowland Ballroom and the boardwalk host family activities such as live reindeer, live statues and a LEGO Big Build by professional toy brick architects.
- Whirlpool Centennial Park Compass Fountain, located across the street from the Silver Beach Center, is Michigan's largest, interactive splash pad. Pre-schoolers through young adults enjoy playing as the water sprays 35 feet into the air from early May to the end of September.
Curious Kids' Museum
Perched along the bluff in downtown St. Joseph, this is the flagship location for learning fun for toddlers to middle schoolers. Hands-on education exhibits, family programs, workshops and camps spark imaginations, friendships and family memories throughout the year.
Other Kid Favorites
- Kilwins Ice Cream/Fudge/Chocolate Shoppe in downtown St. Joseph invites families to watch how they make fudge on the cool marble slabs and bake waffle cones.
- Outdoor family-friendly movies in Whirlpool Centennial Park are shown Saturdays, mid-July until end-of-August, on a big screen at dusk. If you do first-hand research, bring your own chair or blanket and snacks.
- Lake Michigan beaches in spring, fall and winter are family destinations, too. These are popular places to launch kites; search for ancient crinoid fossils, beach glass and drift wood for art projects; or come in winter to see the wave-sculpted ice formations.
- Hiking is popular at area nature preserves and parks. Families and youth groups can explore a variety of eco-systems, scale towering sand dunes, identify wildflowers and trees or go cross country skiing during the day and night. Other affordable activities include mountain biking and disc golf.
- Bicycling and paddling are fun family activities from the spring thaw through fall. Bicyclists can stage along the bike/walking paths at Harbor Shores in Benton Harbor for scenic rides. If families don't transport their own kayaks, stand up paddleboards or canoes, they can rent them from Third Coast Paddling. Classes are available for first-timers, too.
- Encourage families to see where milk comes from with a tour of the Baroda-based Shuler Dairy Farms, May through October. It's a chance to learn more about the latest farming technology. An added enticement is the ice cream at the end of the visit.
- Family fun centers, such as Captain Mike's Fun Park and Slackers Family Fun Center, let all ages prove their skills on the go-cart track, mini-golf course, arcade and laser tag rooms.
What your history book left out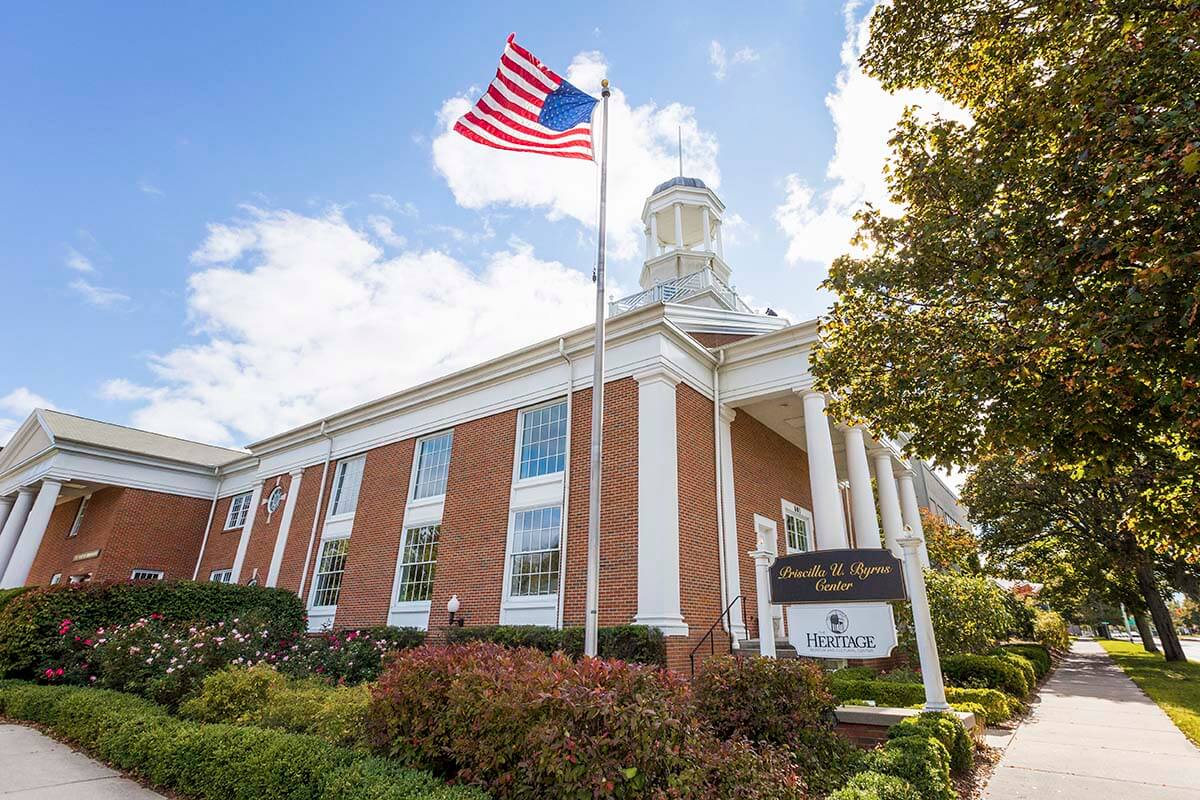 Southwest Michigan has a vibrant history dating back to the first tribal families that fished, hunted and gathered food in the region, followed by European explorers and pioneers who pushed westward from Detroit along its rivers, the Territorial Road or St. Joseph Trail. Southwest Michigan residents were part of the anti-slavery movement and the Underground Railroad from the 1820s to early 1860s, the European immigration years of 1870-1920 and the Great Migration of African-Americans from 1916-1970. We are also home to:
America's first manned airplane flight by Augustus Moore Herring, October 11, 1899, at Silver Beach. Because his motorized glider could only stay aloft 30 seconds at a time, the Wright Brothers received the ultimate claim to first flight fame on December 17, 1903.
The House of David religious colony and amusement park in Benton Harbor which is believed to be the first place in Michigan to serve ice cream in waffle cones.
The Upton Machine Co., now known as Whirlpool Corporation, which in 1911 began manufacturing electric motor-driven wringer washers.
Dr. Liberty Hyde, America's Father of Modern Horticulture.
To craft your stories, several museums and the St. Joseph lighthouse tours offer in depth looks at area history, walking tours as well as architectural research materials and ancient artifacts from Bible lands.