The wait is over! Southwest Michigan's doors are re-opened! We are ready for you to stay as long as you can and to come back as often you wish. 
This beautiful stretch of paradise along Lake Michigan is the change of scenery you and your family need right now. You will find so many simple joys to fill each day. Soft sand beaches that sing beneath your bare feet. Paddles rhythmically splashing in flowing waters. Bushels of sweet fruits and crisp garden vegetables in our roadside farm markets.
Mugs of frothy beer and glistening glasses of wine crafted by our award-winning makers. Sunbeams streaming through leafy canopies on our forest trails. Golf balls soaring over deep green grasses. And gorgeous sunsets that fill your heart with joy.
When you are here, you will experience a few changes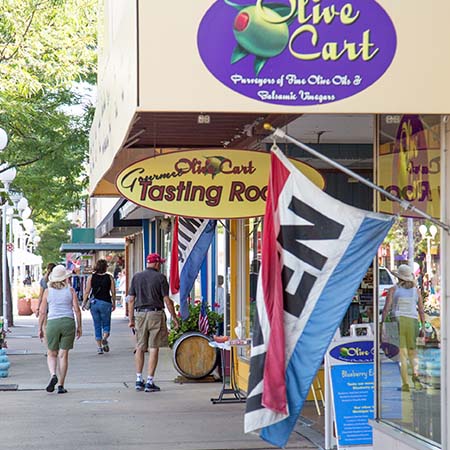 Because catching and passing on the novel coronavirus is still a concern in our country, we have taken steps to give you and our residents peace of mind throughout Southwest Michigan. Some of these steps mean all of us will have to be more patient, more helpful and more understanding, but hey, that's what makes this such a happy place to be.
Give each other 6 ft/2 m of space
In public places indoors and outdoors, if the person near you is not part of your household, keep 6 feet away from them in all directions. This includes on our beaches, in the water, on trails, golf courses, sidewalks, etc. Think of it as creating your little island in paradise.
ALWAYS wear a cloth face cover when you are in enclosed public spaces such as stores, restrooms, etc. or in crowded outdoor areas where you cannot stay 6 feet/2 meters apart.
As of 12:01 a.m., July 13, 2020, you are required to wear a cloth, non-medical face cover in all enclosed public spaces everywhere in Southwest Michigan. This requirement also applies to crowded outdoor areas where it is not possible to keep 6-feet distancing.
This new order requires all of our local businesses with public access to refuse entry and service to anyone who is not wearing a cloth face cover. Our state and communities want to control the spread of COVID-19 and to protect yours and your family's health.
The only exemptions to wearing a cloth face cover are children younger than five years old, those who cannot medically tolerate a face cover and those who are eating or drinking while seated at a food service establishment. There also may be times when our businesses may ask you to briefly remove your mask to verify your ID. It will be good to see your smile.
Plan your gatherings, reunions and celebrations here, but please limit invitations. Right now the State restricts indoor gatherings to 10 people maximum in our region. However, you can invite up to 25 people to your outdoor celebrations. Your guests will need to follow social distancing and masking requirements. You will find many parks and outdoor venues in our area have the space you need to create a memorable and much-anticipated get-together. 
Restaurants, wineries, breweries and distilleries are closed to indoor dining starting November 18.
From November 18 - Jan. 15, indoor dining is closed at restaurants, wineries, breweries and distilleries. Outdoor dining and carryout can continue. 
Takeout, curbside pickup and delivery are the way to go! Most of our food and beverage businesses offer these options. You are welcome to enjoy your purchases in nearby parks, on your boat or in your hotel room or balcony. If you order alcoholic beverages, please remember that you cannot drink them in any of our public parks or where prohibited.
Retail stores and art galleries welcome you, too! 
Our retail stores, boutiques and galleries are so excited to be open again. Their shelves are stocked with a variety of items for all ages and budgets. Right now, our shop owners can welcome up to 50% of the store's capacity. There is a possibility you may have to wait a few minutes to take a look inside.
Each store will post signage to encourage social distancing and where possible, will have plexiglass screens at the checkout counters. 
Like you, the store staff will wear face covers inside.
Store staff will frequently clean and sanitize high-touch surface areas. 
Most stores are happy to provide curbside pickup and many offer delivery. Some offer shop-by-appointment, online shopping and virtual tours, too. Check out their options on their website or Facebook pages. 
All employees will be screened before each shift following the wellness check protocol provided by the State. They will not work if they are sick.
Hotels are definitely ready to provide a safe, healthy place for you to rest.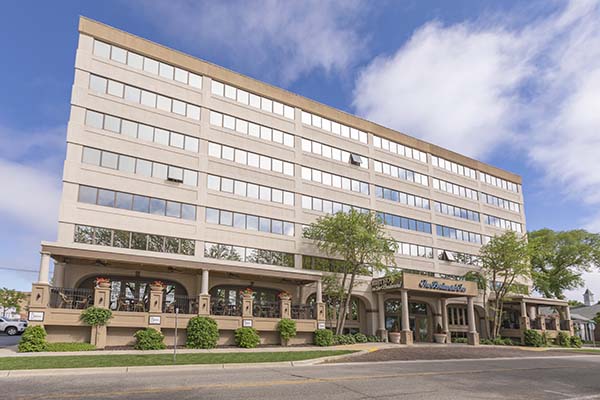 Our hotels, resorts and lodgings are welcoming guests. Each is taking stringent steps to ensure that you will have a safe stay. 
When you arrive, you will see signage advising you of social distancing guidelines on the property. Please follow them at all times.
Where possible, there will be a plexiglass screen between you and the check-in desk. You will receive a sanitized guest room key. 
Your guest room will be cleaned and sanitized before your arrival. Particular attention will be given to high-touch surfaces such as television and AC/heat controls, toilets, faucets, light switches, counters, luggage racks, etc. You will not find paper menus, magazines and guides in your room. Please visit this website or ask the front desk for area information.
Staff will do more frequent cleaning and sanitizing of all high-touch surfaces in the check-in and common areas, dining rooms, restrooms, back-of-house areas and storage facilities. Included in this regimen will be counters, tables, doorknobs, railings, elevator panels, etc.
Like you, staff will wear face covers in public areas on the property. 
Each property will limit seating in their dining areas to 50% capacity. Hot tubs, pools, spas, fitness, entertainment and meeting rooms will be temporarily closed. Check with the property to learn what other precautions they are taking with their activities and amenities. 
Before starting a shift, employees will do a wellness screening based on State protocols. They will not come to work sick.
Most Southwest Michigan golf courses, marinas, beaches and parks are open.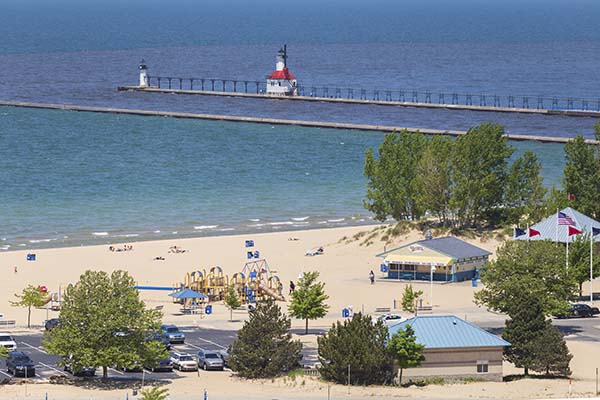 Please check with individual sites to confirm when they are open.
Things to Do
Other attractions plan to welcome you soon. Many favorite attractions and entertainment venues are either waiting for permission from the State to open or are making preparations to safely host you soon. Check here or call or visit individual websites for updates. 
Stay home if you are sick or if you have come in contact with anyone that has COVID-19 symptoms. Please also stay home if you or someone in your household feels like they are coming down with any contagious illness. We know it is disappointing not to be able to carry out your plans, but it's crucial to keep us all safe. It will be great to see you when you feel better.
Health Resources
If you are visiting Southwest Michigan and experience coronavirus symptoms, here is local health information:
Berrien County Health Department
Cass/Van Buren County Health Department
Spectrum Health - Lakeland Hospital, St Joseph/Benton Harbor
Ascension Borgess Lee Hospital, Dowagiac
Spectrum Health - Lakeland Hospital, Niles
Spectrum Health - Lakeland Hospital, Watervliet
Find life's simple joys.