In this issue: Take a joy ride BEFORE & AFTER the holidays | Best holiday weekend ever! | See heartwarming holiday classics | Be the first to watch this new musical | End-of-year fun close to home
If you are dreaming of a joy-filled holiday, make your wishes come true in Southwest Michigan. Unhurried and less crowded than bigger cities, you will find the merriest moments in and around St. Joseph. In this issue, we've listed 20 ways to make your holidays brighter. All of the suggestions are just a car or train ride away. Here are the first four family-friendly ideas:
Christmas Train: Dec. 7 & 8; 14 & 15; 21 & 22; 4-8 p.m., Eden Springs Park, 793 M-139, Benton Harbor; $4 per rider (3 years and under, FREE). Ride on a miniature train through a magical world of twinkling lights and displays. Get on board for holiday fun.
Steamed Nutcracker Ballet: Dec. 14; 2 p.m. & 7:30 p.m., The Mendel Center, 2755 E. Napier Ave., Benton Harbor; $20/$25/$30. This steampunk twist on a holiday favorite is a local must-see. Buy Tickets
Live Reindeer!: Dec. 19, 4-8 p.m., Silver Beach Carousel, 333 Broad Street, St. Joseph; $1 for ages 3 and older (2 years and younger, FREE); professional photos available. Carousel rides only $1. Come early to pet a live reindeer and enjoy family activities. Memory-making details.
Cut or Bring Home a Pre-Cut Live Tree: Daily, now-Dec. 23, 9 a.m.-6 p.m. (last wagon ride to the field is at 5:30 p.m.), Pinecrest Farms, 4403 Spring Creek Rd., Galien. Choose from seven different tree varieties. Then stop by the shop to pick your favorite ornaments, decorations, swags, wreaths and much more. Directions and more information.
Best holiday weekend ever!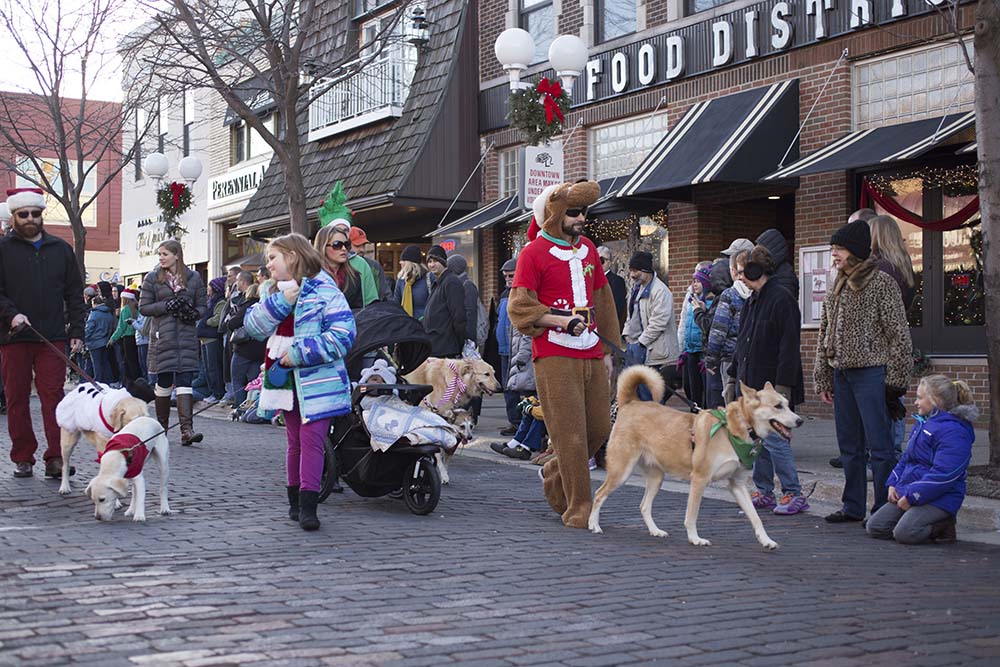 If you could pick one weekend this month to get out of town, this is it! Dec. 6-8 is packed so full of fun even Santa Claus leaves the North Pole to spend time with us in Southwest Michigan! The festivities begin Friday in downtown St. Joseph with a flip of a switch that brightens the bluff in a blaze of a million twinkling lights. Then the good times keep snowballing.
December 6
Light Up the Bluff | 6-7 p.m. | Window Wonderland | 7-8:30 pm | Downtown St. Joseph | FREE
Gather 'round the tree on the bluff overlooking Lake Michigan as carolers from St. Joseph High School Choir herald the biggest, brightest display of holiday lights for miles. At 6:30 p.m. the darkness vanishes as the tree and block-after-block of light displays burst into light. Strolling through this magical wonderland is an uplifting treat you can enjoy every evening until February 15.
Following the tree and display lighting, walk downtown and peer into the store windows. This Victorian-era lake community has decorated its store windows to capture this season of wonder and merriment. But don't stay outside. Come in and find gifts for everyone on your list (the more you get tonight, the more time you'll have to enjoy the other festivities in and around St. Joseph this December).
Members Exhibition Opening Party | 6-8 p.m. | Krasl Art Center | 707 Lake Blvd., St. Joseph | FREE
This uplifting, Resiliency-themed show features the works of regional artists exploring how to adapt to adversity, trauma, tragedy and stress in an artful way. Listen to live music by Motown Machine, sample small bites, sip local wines and beers from the cash bar and talk with the artists about their stories.
December 7
21st Annual Reindog & Santa Parade | 4-5 p.m. | Downtown St. Joseph | FREE
Festively-garbed pets and owners lead Santa into town. Costumed characters and queens from the Scholarship Fund will greet children before and after the parade.
Santa's House | 5-7 p.m. | Corner of State and Pleasant Streets | Downtown St. Joseph | FREE
After the parade, Santa will take wishes and give out treats from this little house. A mail slot is available every day of the week for letters that will be delivered to this renowned wish maker. For other days and hours 'til Dec. 23, click here.
It's an Open Mike Reunion at the Box with Mike Talbot | 7-9 p.m. | Box Factory for the Arts | 1101 Broad St., St. Joseph | $5 minimum donation
Here's your chance to hear local talent plus the amazing voice of this seasoned performer who has opened for Styx and Kansas.
Handel's Messiah | 7:30 p.m. | The Mendel Center | 1100 Yore Ave, Benton Harbor| $20-$35
The combined forces of the Southwest Michigan Symphony Orchestra and Southwest Michigan Symphony Chorus, along with an exceptional cast of soloists, will perform the Christmas portion of Handel's glorious oratorio.
December 8
Brunch with Santa | 9 a.m.-2 p.m. | Inn at Harbor Shores | 800 Whitwam Dr., St. Joseph | Buffet: Adults $34.95, Ages 4-10 $19.95 and 3 and younger, FREE
A wide selection of family-friendly foods, beverages and desserts, plus a chance to visit with our North Pole guest.
See heartwarming holiday classics live!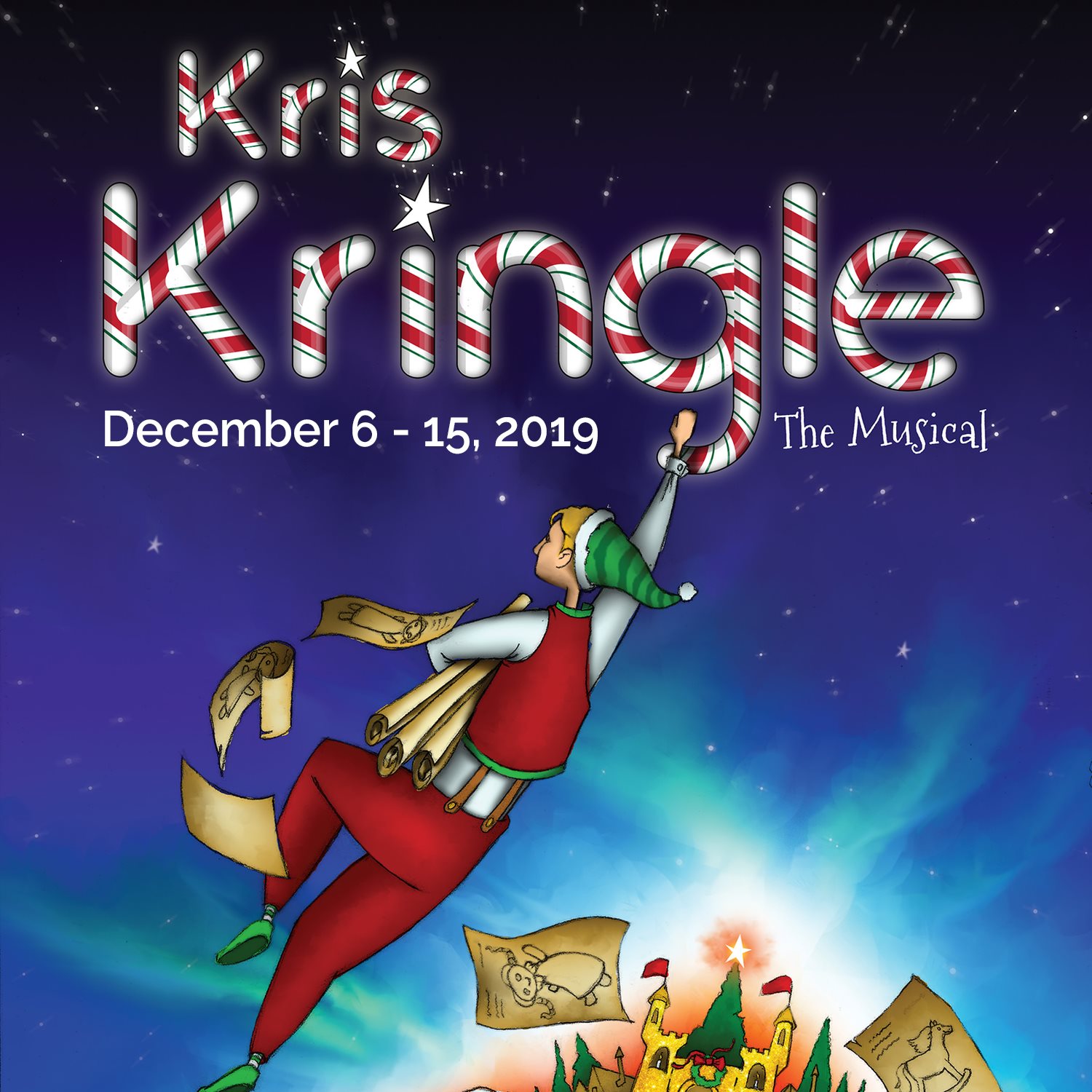 Watch these iconic holiday stories come to life in two of Southwest Michigan's most intimate theaters. These plays will make your heart grow three sizes, too.
Kris Kringle the Musical | December 6-15 | Click here for hours | The Twin City Players | 600 W Glenlord Rd, Saint Joseph | $7 for kids, $15 for adults (+ $1 fee per ticket)
This spellbinding holiday musical, featuring a heartwarming story and unforgettable songs, portrays the untold story of a young, toy inventor called Kris Kringle. When Kringle is fired by a profit-hungry toy company CEO, he teams up with Santa, Mrs. Claus and a variety of charming characters to prevent the destruction of Christmas. The play's themes of hope, family and forgiveness will fill you with a joyful Christmas spirit.
Be sure to stay for the Opening Night Afterglow Reception (Dec. 6) and join the cast and crew for refreshments provided by Lemon Creek Winery and Bit of Swiss Pastry Shoppe.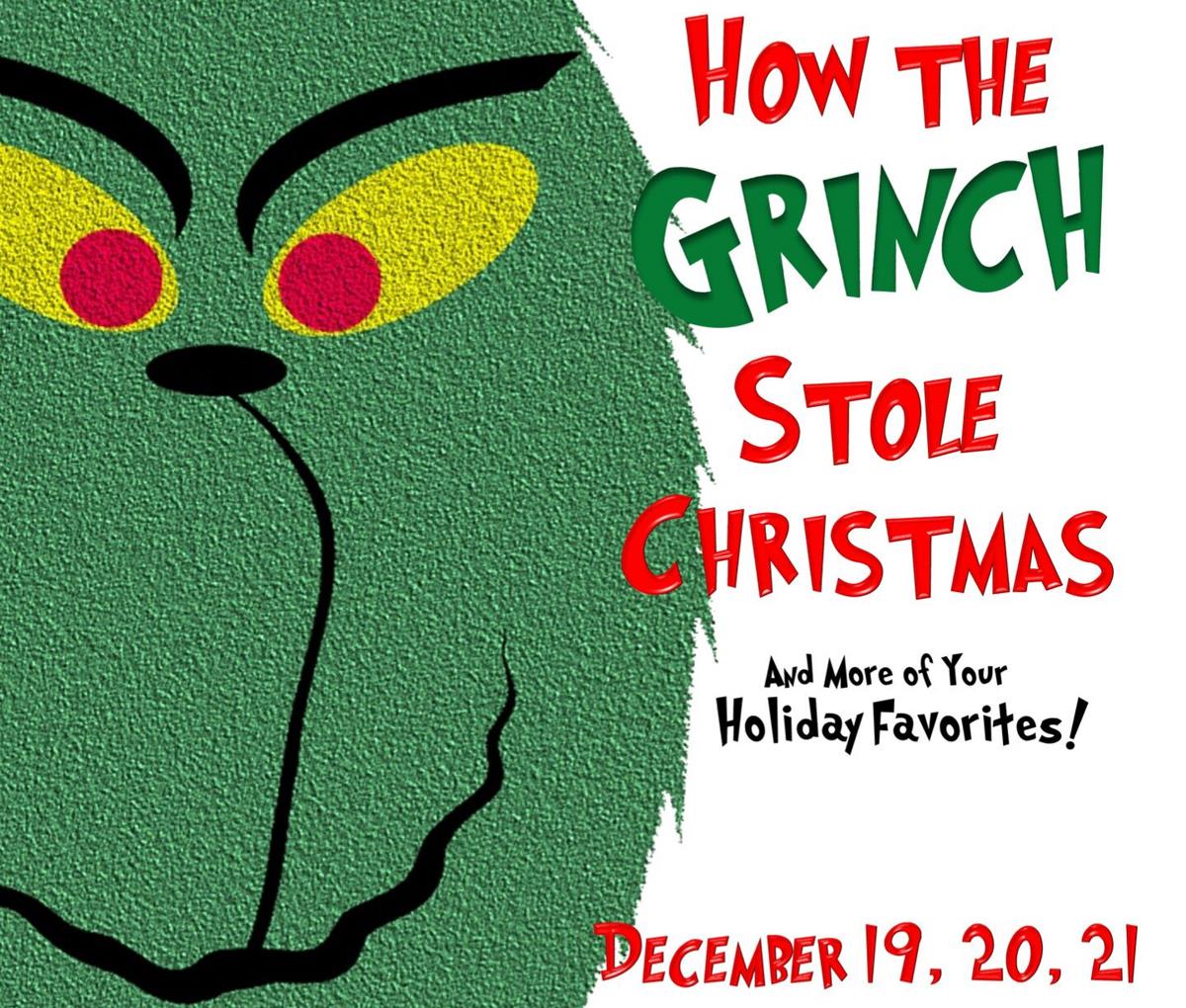 How the Grinch Stole Christmas | December 8 | 1 p.m. (12 p.m. CT) & 5 p.m. (4 p.m. CT) | The Acorn | 107 Generation Drive, Three Oaks | General Seating: $5 for kids, $10 for adults; Reserved: $25
How the Grinch Stole Christmas is such an indelible part of the holiday season that you will not want to miss The Twin City Players' special presentation of this heart-growing story. The energetic and dramatic performance by Grinch and some special Whos is sure to entertain the whole family. The show will be followed by a reading of The Night Before Christmas and a visit from Santa Claus. Children are encouraged to attend in their PJ's and bring letters to Santa. Parents, have your cameras ready to capture the merriment. Hot cocoa and cookies will be available.
Interested in a reserved seat? With a $25/seat donation, you will have an up-close seat reserved for you (all seat donations are 100% tax-deductible).
OR
How the Grinch Stole Christmas | December 19, 20 & 21 | Click here for hours | The Twin City Players | 600 W Glenlord Rd, Saint Joseph | $6 all ages (1-5 seats): $30 for groups (6-8 seats)
Be the first to watch this new musical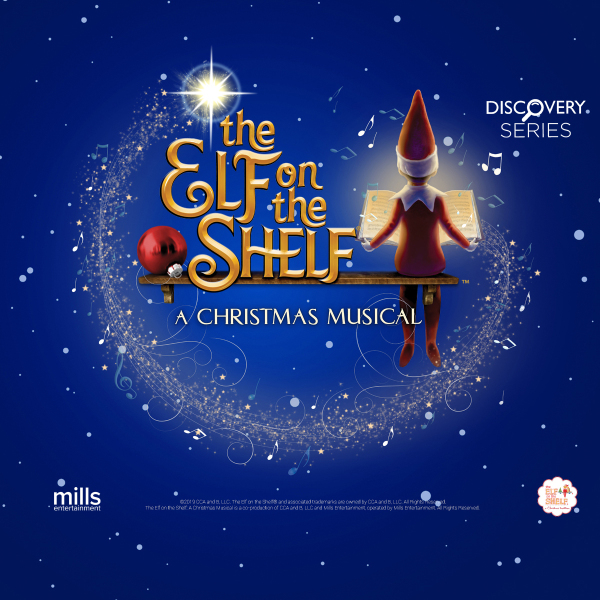 The Elf on the Shelf: A Christmas Musical | December 18 | 7 p.m. | The Mendel Center | 1100 Yore Ave, Benton Harbor| $29-$59
Based on the popular holiday box set The Elf on the Shelf®: A Christmas Tradition, this stage adaptation is destined to be a classic and a highlight of your holiday season. The original story, unforgettable songs, sensational sets and dazzling costumes will capture the hearts of children and adults alike. The show provides an exclusive glimpse into Santa's magical North Pole and tells the story of Scout Elf who must help his new human family reclaim the joy of Christmas.
Make the evening even more memorable with The Elf on the Shelf VIP Experience. Starting at 5:30 p.m., this exclusive pre-show event is your opportunity to take a photo with a Scout Elf, leave a personalized message for Santa or Scout Elf and receive a VIP access badge that doubles as a keepsake that can be hung on your Christmas tree. $50 per family
Get Tickets Now! Reserve VIP Tickets
End-of-year fun close to home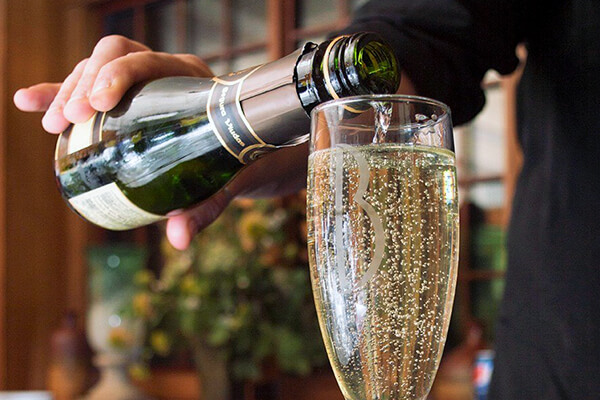 This holiday surprise your kids or spouse with a getaway that you can reach in a few hours (or less) by car or train. There is no better place than Southwest Michigan to shout, "Marco Polo" in the pool or "Happy New Year!" as you pop a champagne cork at one of our start-the-year festivities and relaxing lodgings!
Winter Break Packages
Inn at Harbor Shores
Elf on the Shelf: Dec. 18. Package includes two tickets to The Mendel Center show, Harbor View guest room and $30 breakfast credit.
Michigan Beercation: Enjoy a six-pack of delicious Michigan craft beers, house trail mix and two flights at the nearby North Pier Brewing Company.
Hilton Garden Inn - Benton Harbor/St. Joseph
Bed & Breakfast: A great room, indoor swimming pool and fitness center, plus cooked-to-order breakfast for 2 adults/2 children.
Girls Gone Wine: Invite your bestie and tour the Makers Trail. Then return for a glass of wine and a good night's sleep.
New Year's Eve Celebrations
Party for Paws: 6 p.m.-1 a.m. | The Mendel Center | 1100 Yore Ave, Benton Harbor| $115+ | Dinner, dancing, silent auction and midnight champagne toast
Roarin' 20s: 8 p.m.-1 a.m. | Inn at Harbor Shores | 800 Whitwam Dr., St. Joseph | $108.98; hotel package: $369 + taxes | This is the bee's knees - dinner, dancing, fireworks and more
Live at the Acorn: 9 p.m.-12:45 a.m. | The Acorn | 107 Generations Dr., Three Oaks | 21+ years | $40 general; $65 reserved seating | Live music, small bites, midnight champagne toast, balloon drop and more
New Year's Eve Party: 9 p.m.-12:30 a.m. | Journeyman Distillery | 109 Generations Dr., Three Oaks | $15 (only 200 tickets available) | Enjoy dancing, music, a glass of champagne and complimentary cocktail | Parties of 8 or more can make dinner reservations at Staymaker Restaurant
New Year's Package: The Boulevard Inn & Bistro | 521 Lake Blvd., St. Joseph | $269-$499 + tax for two | All-suite accommodations, $50 dinner credit, party treats and breakfast buffet