Just down the Broad Street hill, three blocks east of downtown St. Joseph, stands a large two-story brick building emblazoned with Williams Bros. Paper Box Mfgs. From 1905 to the late 1980s, the factory made fancy boxes for perfumes, fishing reels, lures and game boards. The building stood empty 'til 1995 when the Berrien Artists Guild saw a gem in the rough. Here's the story of how thinking IN the Box created an exciting multi-art venue like no other in Southwest Michigan and Northern Indiana.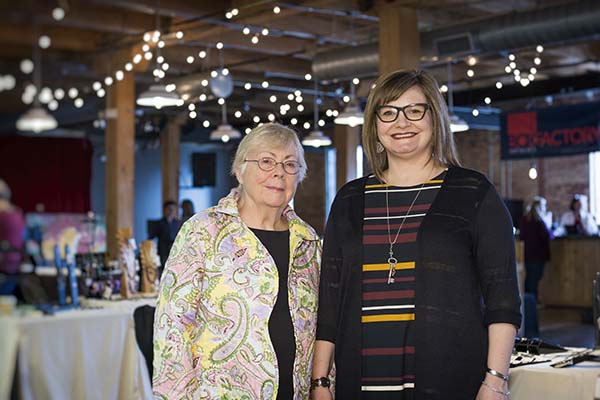 We asked long-time arts advocate and Board President Judy Sokolowski and Executive Director Kristen Patzer to share with you their insights about the Box Factory for the Arts. Here's what they said:
What makes the Box Factory stand out?
When artist Bob Williams was looking for a home to house the Berrien Artists Guild, he was seeking studio space for area visual artists. So on a wing-and-a-prayer, the Guild purchased the abandoned factory. Over the years the 55,000-square-foot space has evolved into a multi-use art center, housing more than 40 visual artists, writers and musicians. Nowhere else in the region offers visitors a chance to talk with the artists in their working studios, purchase their artwork, watch first-run plays by regional playwrights, listen to writers read their poetry and stories and see live music performances under one roof. We began by modeling our facility after the Torpedo Factory in Alexandria, Va. Now artist organizations from around the Midwest model their art centers after ours.
What do you offer out-of-towners?
When you want a break from the busyness of the downtown or beaches, this is a great place to relax any time of the year. We are just a few, easy-to-walk blocks from the heart of St. Joseph. Admission to the galleries is free for all ages; you only pay for some performances. Parking is free, too, and the entire building is accessible by elevator. It's a great place to see a diverse variety of art forms and to introduce your children to working artists. We also offer artist-led one-day workshops in painting and watercolor; portrait classes and a writers group that welcomes drop-ins. So if you are vacationing, you don't have to just look, you can be part of our art scene.
Series 3: Art Exhibition | May 3-June 1 | Opening Reception: May 3, 5:30-7:30 p.m. | Box Factory for the Arts | 1101 Broad Street, St. Joseph | FREE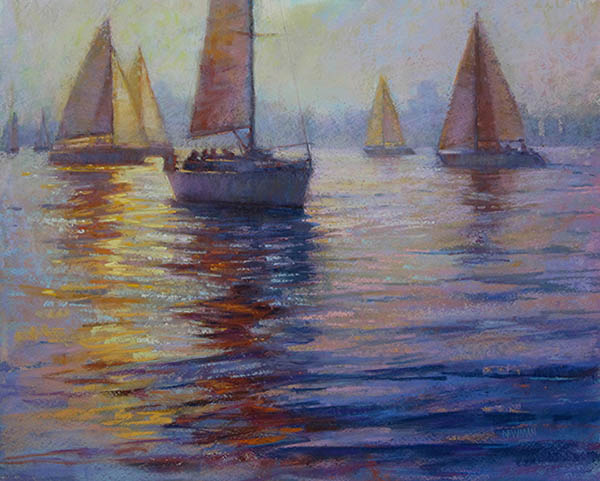 One of the thrilling aspects of the Box Factory for the Arts is not only seeing the artwork of very talented visual artists but talking with them about their craft. This new, month-long exhibition begins with a reception that makes it even easier to meet the artists and other art enthusiasts.
During this show, award-winning artists Kathleen Newman and Kristin Hosbein are pairing up in the Robert Williams Gallery to present "Drawn to Water and Beyond." It is a series of paintings featuring water scenes and landscapes, including images from the Michigan shoreline.
In the Whitlow Gallery, you will see Carol L. Myers' "Embodied: Embracing Spirit." She uses drawing, full figure outlines, encaustic monotype, printmaking, large fiber pieces and writing to bring into concert the mind, body and spirit.
The "Ad Hoc" exhibit showcases the talents of 13 up-and-coming artists from Indiana University South Bend. It's an exciting introduction to their painting, drawing, printmaking, photography and sculpture.
Can't make the opening reception? The galleries are open Monday-Saturday, 10 a.m.-4 p.m.
Top five picks for this spring/summer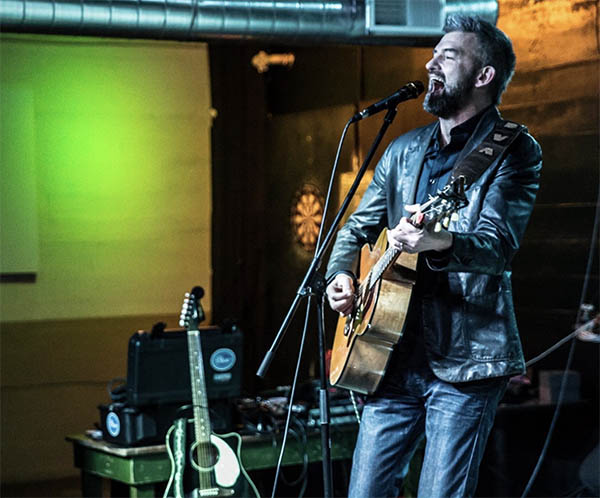 We asked the Box Factory's Executive Director Kristen Patzer to list five events you will want to add to your spring and summer calendars. Okay, that was like asking her to pick her favorite child. She recommends EVERYTHING that's on the calendar. But here are her five starters:
May 17: Unwrapped at the Box: The Dacia Bridges Project. The Box Factory has put together an all-female cast that will jettison the excitement scale needle far to the right. It's a great date night. Great girls night out. Great Mom's Day gift. The evening starts at 5 p.m. with a pop-up artisans market featuring 15 women artists. Food will be provided by Chef Audrey S. Peeples and there will be a full cash bar featuring cocktails and vintages from Lazy Ballerina Winery (founded and owned by local women). An evening of music opens with Emma Hamel and Morgan Ingle followed by the headliner, The Dacia Bridges Project, an all-female quartet, described as "Kalamazoo's finest." Tickets are $10 in advance; $12 at the door.
This project is funded in part by Michigan Humanities, an affiliate of the National Endowment for the Humanities.
June 7-July 13: Michiana Annual Art Competition (MAAC). This local, juried fine art exhibition showcases top talent from Southwest Michigan and Northern Indiana. Categories include photography, digital imaging, mixed media, painting, drawing, glass, sculpture and ceramic. The free opening reception is June 7, 5:30-7:30 p.m. The galleries will also be open throughout the show, Monday-Saturday, 10 a.m.-4 p.m.
June 27, July 25 and Aug. 22: Coastline Children's Film Festival. As we go to press, the Box expects the family-friendly films to run at 7 p.m. More details about what films will be showing will be announced soon.
NEW! June 30, July 21, Aug. 18 and Sept. 22: Summer Sundays at the Box. Typically the Box Factory is closed on Sundays, but not this summer. At 4 p.m., once a month, we will swing open the doors for a mixed-arts experience like no other in the area. Music. Food. Plus a visual artist doing pop up mini-classes.
June 30 hear singer Emma Hamel and multi-instrumentalist Jack Adams.
July 21 let Avian Aura, a Madison, Wisc., duo, send your spirit soaring with their mix of originals and fresh takes on tasteful covers.
Aug. 18 enjoy the vibe of Sankofa, an eclectic local soul band that knows how to blend neo-soul with funk, R&B and hip-hop.
Sept. 22 bring your children to hear and do music-related art with the Deep Fried Pickle Project jug band.
Wow! July 27: Brian VanderArk (lead singer for The Verve Pipe). The Box Factory is working out the time and ticket cost for the concert, but what an up-close opportunity to hear this national phenom perform. It's how Brian likes to spend his summers, away from the big fan venues. Michigan native. Rock star. Children's songwriter. Solo singer. This is a must event.
For updates about these and other Box Factory events, check their Facebook page and website events calendar.