Southwest Michigan is an outdoor paradise all four seasons. But April is a favorite time to hike or bike our wooded paths, towering dunes and lakeside trails in search of wildflower blossoms, tasty morel mushrooms and a dozen shades of green. Some of our favorite destinations:
Fernwood Botanical Garden and Nature Preserve is where people, plants and wildlife naturally come together near Niles. It offers multiple trail experiences and is a peaceful place to see emerging wildflowers, budding trees, ferns and returning birds. Two April events you will want to bring the family to are the: Earth Day Celebration, April 20, 1-4 p.m. and on Arbor Day, April 26, come all day but try to be here for a special "How to Plant a Tree" demonstration at 11 a.m. Visitors will go home with a sapling!
Fred Russ Forest Park along Dowagiac Creek in Cass County is a popular place to hike, paddle, horseback ride, fish and picnic in the spring.
Galien River County Park near New Buffalo is one of Southwest Michigan's newest trail adventures. A highlight for casual hikers is a tree-top level, 300'-high Canopy Walkway that leads to a 60'-high Marsh Overlook Tower and then a 600' long Marsh Boardwalk. Ultimately you will reach the river viewing and fishing platform. Early morning is the best time to see spring wildlife.
Love Creek County Park winds its way through 200-acres outside of Berrien Springs. Six miles of hiking trails and 3.5 miles of mountain biking trails provide access to a variety of habitats, including a mature beech-maple forest with spectacular spring wildflowers and birding opportunities.
Madeline Bertrand County Park is located along the St. Joseph River just south of Niles. Its trails lead through pine and oak forests, offering opportunities for hiking and bicycling. A spring-time sports activity is its challenging 18-hole disc golf course.
For more ideas, download our free:
Hiking & Biking Trail Guide
Paddling Guide
Celebrate your fandom passion
3rd Annual Fandom Fest | April 6 |11 a.m. to 7 p.m. | Grand Upton Hall, The Mendel Center, Lake Michigan College | Benton Harbor | FREE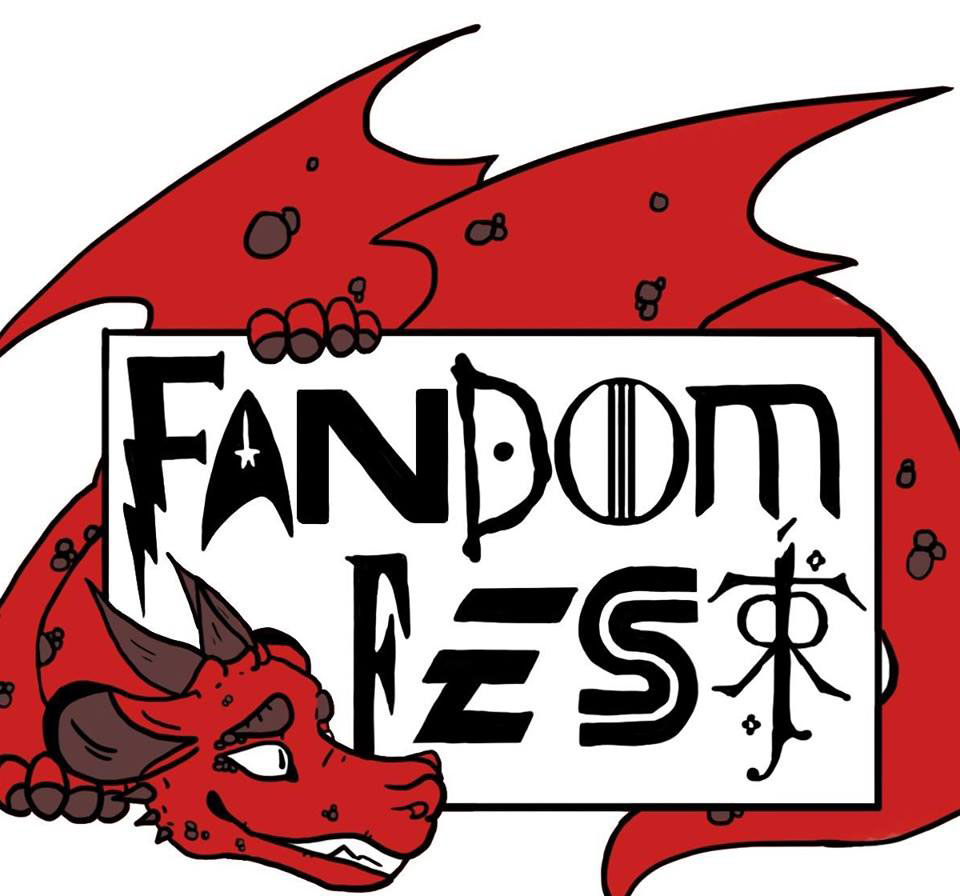 The fan convention experience is coming to Southwest Michigan! Whatever your pop culture passion, you'll find like-minded kids and adults to:
Play video and tabletop games
Compete in cosplay contests
Do mini-hobby activities
Hear speakers talk about the stuff you care about
Meet-up with vendors who will fuel your passion
Enter to win door prizes and enjoy more fandom fun
Don't miss the Swords of Valour: Improv Sword Fighting Comedy Show at 4 p.m.!
A big thank you to our local public libraries who are the Fandom Fest organizers. More info here.
Meet One of Fortune's World's Greatest Leaders
Reshma Saujani | April 9 | Introduction at 7 p.m. | The Mendel Center, Lake Michigan College | Benton Harbor | $50-$93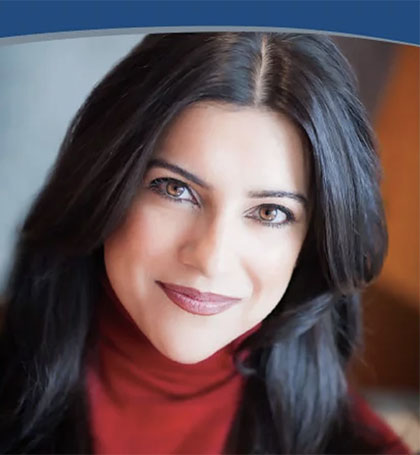 Meet the best-selling author whose passion is to inspire, educate and equip young women with the computing skills they need to pursue 21st-century opportunities. As Founder and CEO of the nonprofit organization Girls Who Code, Reshma Saujani is closing the gender gap.
Saujani began her career as an attorney and activist. In 2010, she surged onto the political scene as the first Indian-American woman to run for U.S. Congress. During that race, she saw the gender disparity in schools which led to her founding Girls Who Code. Her TED talk, "Teach girls bravery, not perfection," has more than four million views and has sparked a national conversation about how we are raising our girls. She is the author of three books, including the New York Times bestseller Girls Who Code: Learn to Code and Change the World and the recently released, Brave, Not Perfect: Fear Less, Fall More and Live Bolder.
Saujani is a graduate of the University of Illinois, Harvard's Kennedy School of Government and Yale Law School. Among her numerous honors, she's been named one of Fortune's World's Greatest Leaders, Fortune's 40 Under 40, a WSJ Magazine Innovator of the Year and Fast Company's 100 Most Creative People. This is a great reason to stay the night and enjoy another spring day in Southwest Michigan.
Last chance to get Makers Trail prizes
Makers Trail Flight Crew Rewards | ENDS April 30 | Submit Passport for prizes by May 9 | Grand Prize Drawing May 10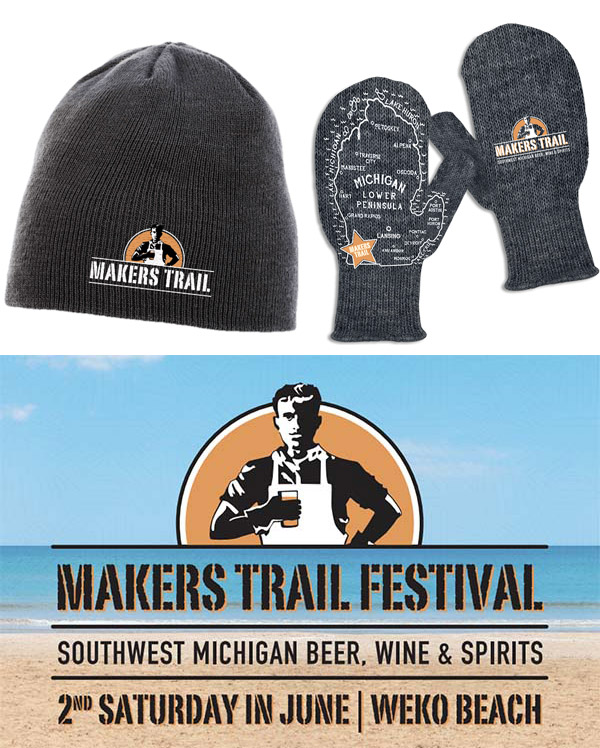 Are you one of the lucky 1,000 people to snag a 2018/2019 Makers Trail Passport? April 30th is your last day to earn great prizes. Hurry to get passport stamps at as many of the 40 participating wineries, breweries and distilleries as you can.
The more stamps you collect in the next few weeks, the more sweet prizes you will earn. Each time you accrue 10 different stamps you will earn another prize.
Reward Level 1: Makers Trail Beanie (10 stamps)
Reward Level 2: Makers Trail Mittens (20 stamps total)
Reward Level 3: Two Makers Trail Festival Tickets (June 8 at Weko Beach in Bridgman) PLUS Entry into our Grand Prize Drawing on May 10 for one of five two-night (double occupancy), all-inclusive local hotel packages. (30 stamps total)
Bonus Prize: Stay one or more nights at one of our local hotels and you will get a Makers Trail all-weather picnic blanket, too!
April is a great time to follow our Makers Trail. Get all of the Flight Crew Passport details here.
Hurry! Finish your Creative Pursuit now!
Creative Pursuit Game | ENDS April 30 | Submit game card for prizes by May 9 | Grand Prize Drawing May 10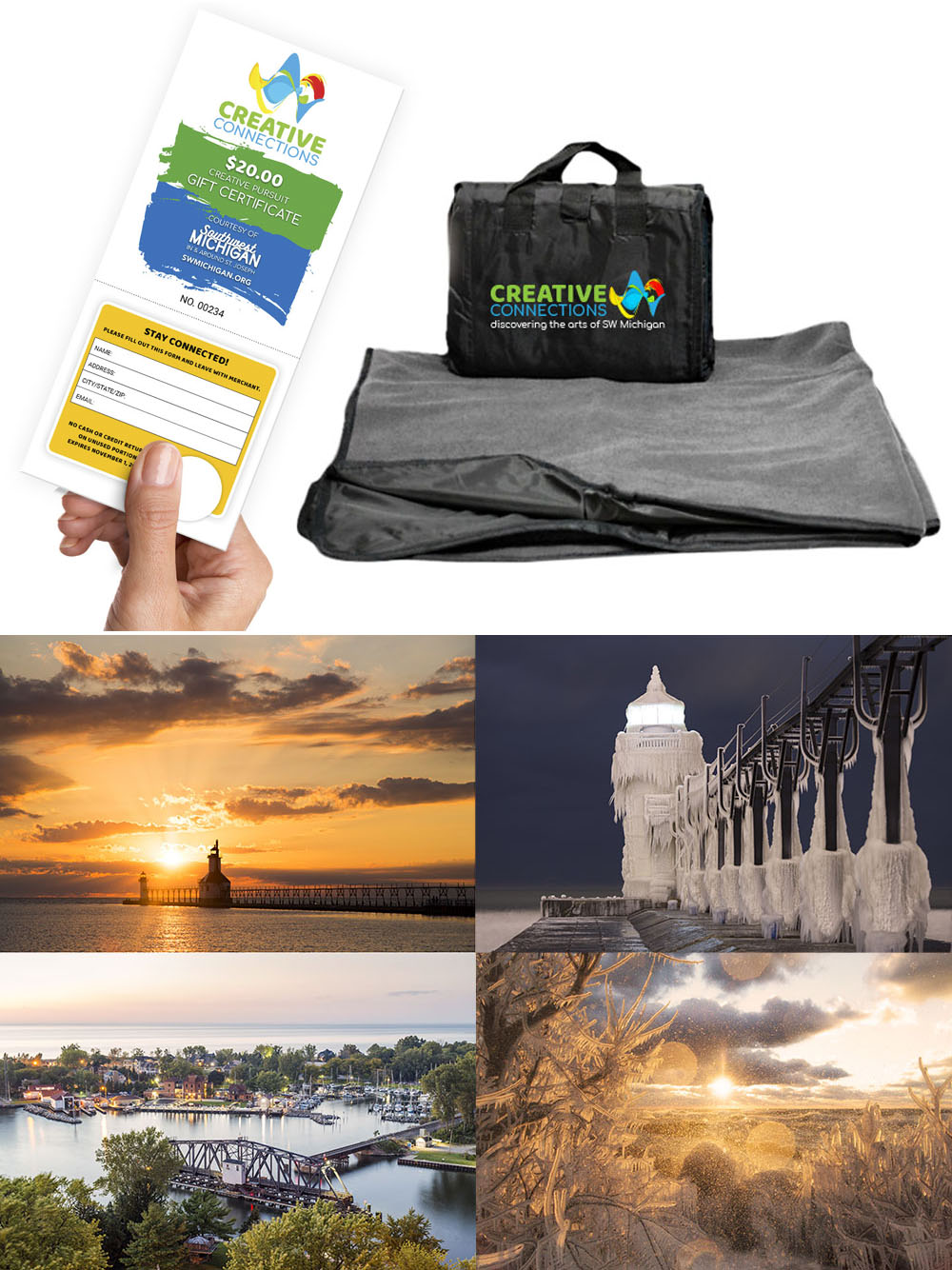 The countdown is on! April 30 is your last day to play Creative Pursuit and win arty prizes. Pick up a Creative Connections map (the game card is inside) at one of the 16 participating locations. Then start collecting stamps from area galleries, museums and theaters. The more creative connections you make, the more fun you will have, the more Creative Pursuit game stamps you will accrue and the more prizes you can earn.
Prize Level 1: $20 Creative Connections Gift Certificate
Prize Level 2: Photographic art signed by regionally-renowned photographer Joshua Nowicki.
Bonus Prize PLUS an Entry into the Grand Prize Drawing: Complete one or both levels plus stay one or more nights in a participating hotel. You will receive a Makers Trail all-weather picnic blanket and an entry into the Grand Prize Drawing on May 10. You could be one of five winners to get a two-night (double occupancy), all-inclusive hotel package. It will make coming back to Southwest Michigan even more fun!
Making Creative Connections is great entertainment all year-round in Southwest Michigan, but especially now. Learn more about how to play Creative Pursuit here.