Ready to say goodbye to winter and hello to spring? We definitely are! Think daffodils and make plans now to spend some family-focused days in Southwest Michigan. We have a slew of ways to rejuvenate your kids during the fast-approaching spring break season. Plus some even faster-coming marvelous March activities described in the four articles below.
Here are some spring break ideas:
March 27-30 and April 1-6: Flight of the Honeybee, noon to 4 p.m., Curious Kids' Museum, 415 Lake Boulevard, St. Joseph. Strap on a set of wings and follow the flight of the honeybee or suit up and to be the keeper. This is a great way to learn about saving our bees … and our world. More buzz here.
March 28: In Like a Lion, Out Like a Lamb Family Fun Night, 4 to 8:30 p.m., Silver Beach Carousel, 333 Broad Street, St. Joseph. Ages 3 to 13 years can enter free drawings all evening for lion and lamb Beanie Babies. Then ride like the March wind on your favorite Carousel figures for only $1 per ride.
March 29-April 7: Aloha Moana Spring Break Fun, extended hours, Silver Beach Carousel, 333 Broad Street, St. Joseph. Bring the entire family for special activities every day at the happiest place in Southwest Michigan. While you are here, check out the Build-Your-Way-Around-Town LEGO exhibit in the Carousel House. More than 100 brick creations made by area kids are on display. Spring break details here.
April 1 & April 4: Fun1, Fun2, Fun3 and Fun4 Spring Break Camps, 9 a.m. to noon, Krasl Art Center, 707 Lake Boulevard, St. Joseph. Ages 5 to 7 can design dinosaurs and robots while ages 8 to 12 can imagine becoming a triceratops, ultrasaurus or a species of their own invention or create spaceships from recycled materials. See camp choices.
Whenever your spring break falls this year, enjoy the amenities offered with the Benton Harbor-St. Joseph Hilton Garden Inn Family Fun Package (breakfast for 4, premium wi-fi, an indoor swimming pool and late checkout). Or spend hours playing together at Slackers Family Fun Center and Laser Tag, 1800 Pipestone, Benton Harbor. More than 50 arcade games, laser tag and snacks make this indoor fun for ages 2 to 97.
Watch Great Kids' Flicks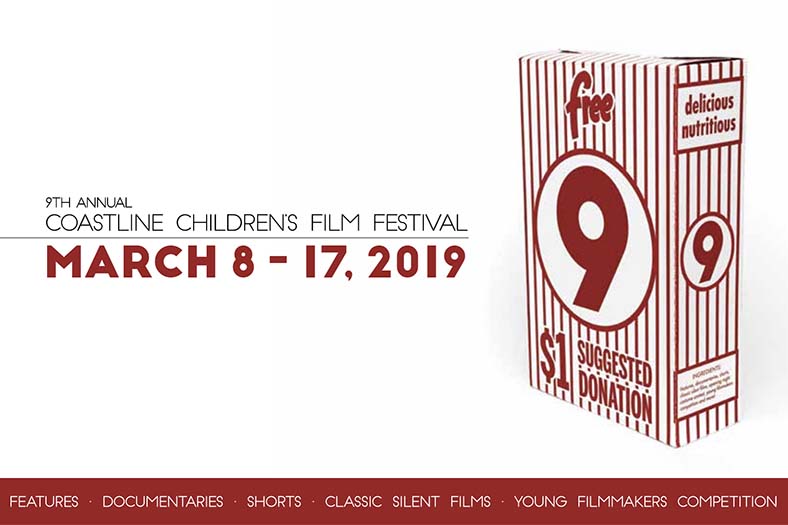 Coastline Children's Film Festival | Now-March 17 | Various Times | Various SW Michigan Locations | FREE (suggested $1 donation)
Enjoy a week of films and interactive movie-centric activities for kids, about kids and by kids throughout Southwest Michigan. Bring the whole family to watch new flicks, old flicks, documentaries, animation, feature-length films and shorts.
Here are just a few of the films and activities happening in Southwest Michigan:
March 13: If You Build It, 3:30 p.m., Bridgman Public Library, 4460 Lake Street. In this American documentary, designer-activists Emily Pilloton and Matthew Miller travel to rural Bertie County, the poorest area in North Carolina, to help local high school students transform their community and their lives.
March 13: One Girl, 7:30 p.m., Box Factory for the Arts, 1101 Broad Street, St. Joseph. In this documentary film (with English subtitles), you learn about four girls who must overcome huge obstacles in order to enjoy decent lives in their home countries.
March 15: Young Filmmakers Competition Awards, 5:30 p.m., Citadel Oak Room, 91 Hinkley Street, Benton Harbor. At 6:45 p.m. see the first, second, third and audience favorite films (5 minutes or less) made by young directors from Michigan and Indiana.
March 16: Zoo, 4 p.m.; Chuskit, 6 p.m.; Supa Modo, 7:30 p.m., Citadel Oak Room, 91 Hinkley Street, Benton Harbor. Heartwarming feature-length films that range from Irish boys rescuing a baby elephant during World War II to a sprightly paraplegic Indian girl's dream of going to school and a Kenyan girl's determination to become a superhero.
March 16: Jim Button and Luke the Engine Driver, 12 p.m., Vickers Theater, 6 N. Elm Street, Three Oaks. This German feature-length film (dubbed in English), begins with Jim Button arriving on the island of Morrowland in a mysterious package as a baby. The tale leads to Jim setting out on an adventure of a lifetime with his friend Luke in an unstoppable train engine that can cross seas, deserts, forests, mountains and even volcanoes.
March 17: Come Back to Erin, 4 p.m. and Oliver Twist, 4:15 p.m., Krasl Art Center, 707 Lake Boulevard, St. Joseph. Enjoy these silent films as Dr. Larry Schanker accompanies each show live on piano.
Download the Complete Schedule



Cheers to St. Pat's Weekend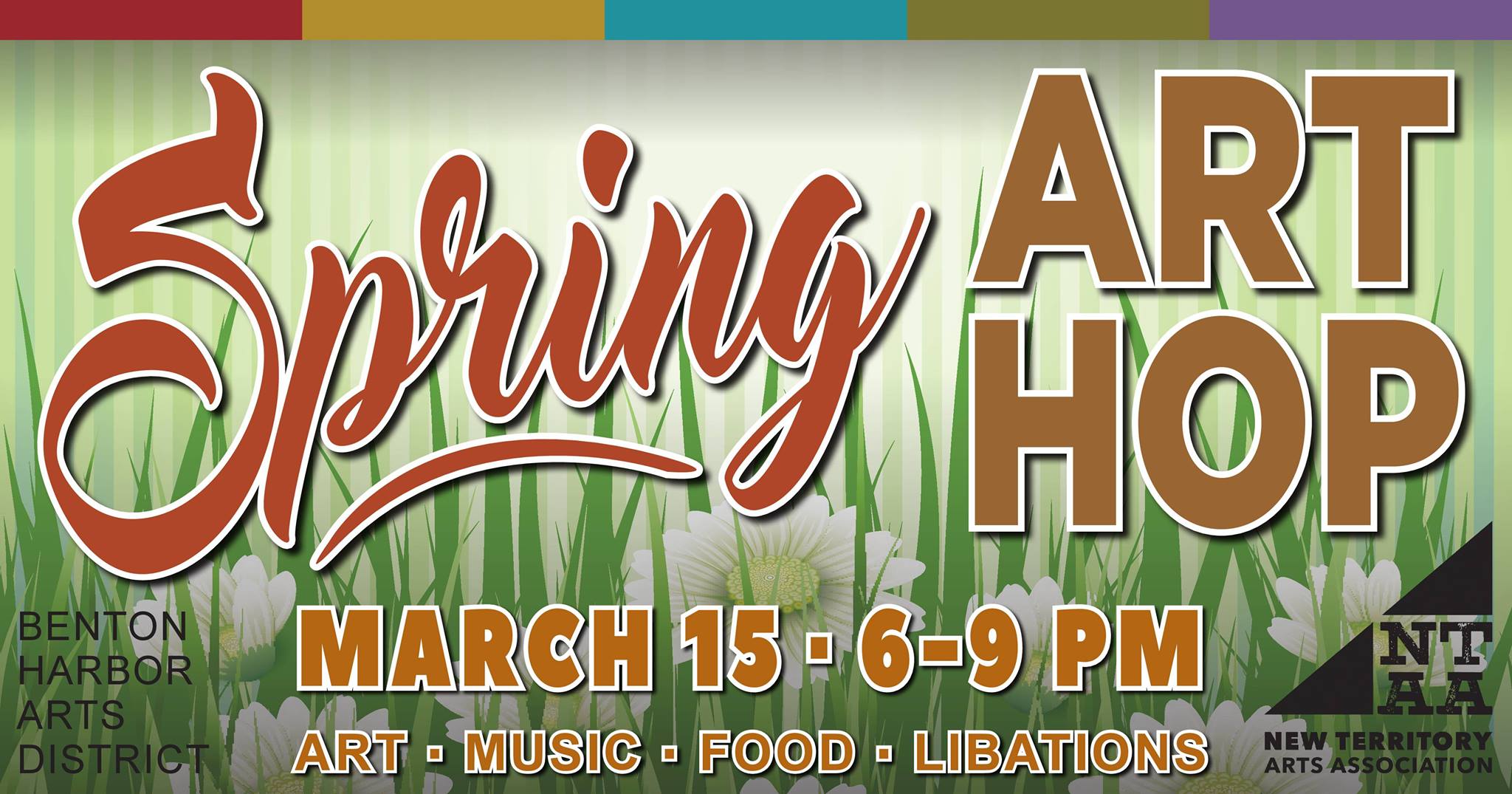 Spring Art Hop | March 15 | 6 to 9 p.m. | Arts District | Benton Harbor | Most Venues Are FREE
Here is the best way to kick off the "wearin' o' the green" weekend. This is the first New Territory Arts Association's Art Hop of the year. Mix and mingle with locals who share your love of live music, food, art and libations going on at various walkable locations.
See new works of art, artisan jewelry, handblown glass, and crafts on display in multiple Arts District venues, including 210 Art Space, Aveline, The Oak Room at the Citadel, The Phoenix Coffeeshop, The OutCenter, 3 Pillars Music, Anna Russo-Sieber (ARS) Gallery and The Collective. Water Street Glassworks will be selling their St. Patrick's Day glass beer mugs plus their welcome-spring glassy flowers and artwork.
The Livery (a great place for hand-forged microbrews and pizza) will wrap up the evening with an after-party starting at 9 p.m. (you pay what you want to get in). Listen to the sensational Michigan future soul quintet, Earth Radio. They put out a blend of fat drum beats, funky bass lines, smooth guitar runs, nasty synth sounds and soulful vocals.
Have you picked up your Creative Connections map and Creative Pursuit game card?
This is a good time to pick one up at several of the Art Hop venues. While you are there, ask them to stamp your game card to be eligible to win artsy prizes. The game ends April 30, however, you can keep making creative connections with our area art, theater, music and history venues all year-round!
Sing-in spring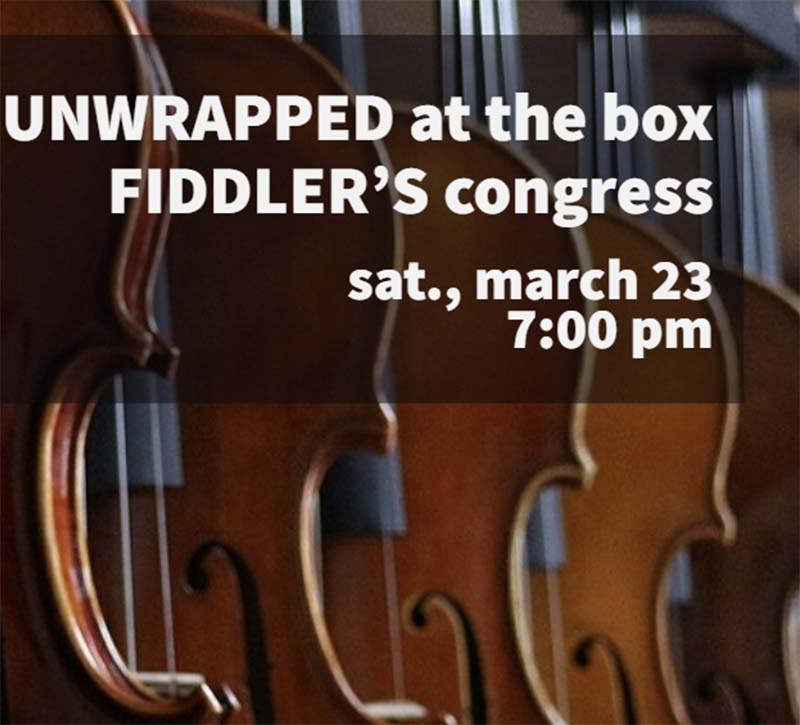 Unwrapped at the Box: Fiddler's Congress | March 23 | 7 p.m. (Doors Open at 6:30 p.m.) | Box Factory for the Arts | St. Joseph | $10
Whoo-eee! Get your spring on with this bow-flying, toe-tapping, sing-along with Fiddler's Congress. They'll be fiddling, keyboarding and penny whistling new Irish ensemble tunes from Aislinn Lyons, newly reconstituted Robert Burns as well as original songs.
In its 20th season, this group meets weekly to learn, teach and then perform traditional, popular and original music at any opportunity. The band is currently comprised of Tim Andrews, flute and accordion; Margie Mangan, piano and violin; Brigitte Sawyer, recorder and pennywhistle; and Marnie Heyn, violin and folk instruments.
Fiddler Congress will bring song books so you can sing along or just let the music engulf your spirit.



See Broadway's Next Hit Musical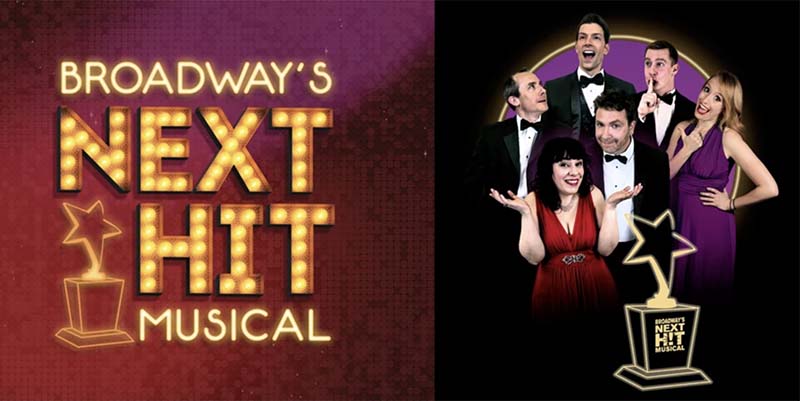 Broadway's Next Hit Musical | March 29 | 8 p.m. | Mainstage | The Mendel Center, Lake Michigan College | Benton Harbor | $23-$45
The New York Times calls it "Hilarious!" Time Out NY says, "At last! A musical of, for, and by the people." Enjoy a lively evening of the Tony Awards meeting "Whose Line Is It Anyway?" Every song is fresh! Every scene is new! And you're part of it!
That's right. This unscripted theatrical awards show is all improvised and it's all funny. Master improvisers gather made-up hit song suggestions from the audience and create a spontaneous evening of music, humor, and laughter. You will help the audience vote for its favorite song and watch as the cast turns it into a full-blown improvised musical. Go home feeling happy for days!