We like to think of this as Best Friends Month in Southwest Michigan. Spending time with that special someone that loves you for being you and you love them back. Since Valentine's falls mid-February, we thought we'd share some local ideas to warm every best friend's heart on or around that day.
That's Amoré | Feb. 10 | 2-3:30 p.m. | Acorn Theater | 107 Generation Dr., Three Oaks | $25
Intertwine your hearts listening to an afternoon cabaret of arias and love songs presented by the Southwest Michigan Symphony Orchestra and amazing vocalists in this charming theater. There isn't a bad seat in this house and the acoustics … and performers … are exceptional.
BUY TICKETS
Valentine's Days | Feb. 14-16 | Tabor Hill Winery & Restaurant | 185 Mount Tabor Road, Buchanan | Reservations: 269-422-1161
Treat your special someone to a romantic dinner in wine country. The chef has created a menu of delicious choices just for the occasion. You will love watching the sun as it sets over the vineyards.
DATE DETAILS
One Sweet Ride | Feb. 14 | 4-8:30 p.m. | Silver Beach Carousel | 333 Broad Street, St. Joseph | $1 Carousel Rides
Bring your sweeties of all ages to one of the happiest places on earth. Rides all evening are only $1. You can sweeten your visit with $2 bags of fluffy cotton candy or other treats. Then walk down to Silver Beach to see Lake Michigan's ice formations.
MAKE HAPPY MEMORIES
Couples Paint | Feb. 16 | 3-6 p.m. | The Inn at Harbor Shores | 800 Whitwam Drive, St. Joseph | $75
Join JLN Studios and relax and paint together. Class fee includes instruction for two people and all the painting supplies you will need.
RESERVATIONS: julienitz.com
Winter Stays | February | 20+ lodgings near the water or highways | Check our packages, too!
Go tubing … ice fishing … or saddle up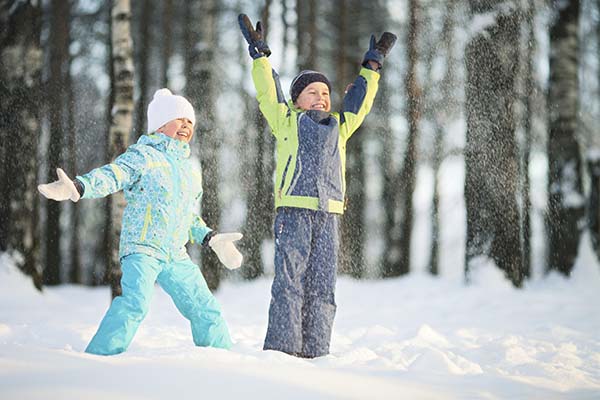 Cass County Parks know how to turn February into frosty fun. From a tubing hill to ice fishing lakes, a twisty-turny fat tire bike path to scenic equestrian trails, you'll create good times naturally this month at these parks.
Dr. T.K. Lawless | Hours: Sunrise to Sunset | 15122 Monkey Run Street, Vandalia | Entry Fee: $2 Cass County Residents/$3 Non-Residents (put payment in box)
This is winter central with so much to do in this year-round 820-acre park. Snow adds to the choices, but it's a great place to be even if the white stuff melts.
Cross-Country Skiing: Bring your own equipment to enjoy 7 miles of groomed trails.
Snowshoeing: Walk next to the groomed ski trails or blaze new ones. The scenery is beautiful!
Fat-Tire/Mountain Biking: Bring your fat tire bikes to float over the snow or your mountain bike for dirt days. The main singletrack trail is approximately 7 miles, but you can ride for 10. There are advanced sections with longer climbs, fast downhill runs and some adrenaline whoopties. Remember your helmet!
Tubing/Sledding Hill: When there is a good snow base, the park crew sets out 20 inner tubes for thrill riding (they're free to use on a first-come basis). Or bring your own tubes or small plastic sleds (sorry, the hill can't accommodate snowboarding or toboggans). Plan a tubing party! Call 269-445-4456 to reserve a private time (the park has up to 100 tubes!).
Ice Fishing: When the ice is thick enough on the park's four lakes, this is the place to reel in panfish. A current Michigan fishing license is required except on Michigan's Free Fishing Weekend, Feb. 16-17.
Disc Golf: Bring your brightest colored discs and play this 18-basket course. It's moderately challenging with hills and heavy woods.
Shelter and Other Amenities: Enjoy heated restrooms and a fireplace. Park supplies wood so you can build your own fire.
Arthur Dodd Memorial Park | Hours: Sunrise to Sunset | 61437 Creek Road, Niles | Free
Located along Dowagiac Creek this 51-acre park is a fun destination for blazing your own cross-country and snowshoe route. If the waters are flowing, enjoy a winter paddle. Restrooms are rustic.
Fred Russ Forest Park | Hours: Sunrise to Sunset | 20379 Marcellus Highway, Decatur | Free
This beautiful 13-acre park is a local favorite. It offers 4 miles of cross-country ski trails, snowshoeing and a 4-mile equestrian trail. There's a canoe landing on the park's stream for winter paddling. Restrooms are rustic.
LEARN MORE
Don't blink. Don't move. Storefront fun.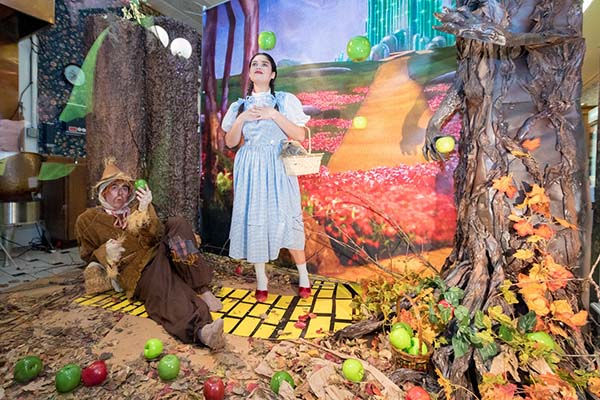 NEW! March Mannequins | March 2 | 7-8:30 p.m. | Downtown St. Joseph | FREE
Mark your calendar for the first March Mannequins. As you walk downtown, peer through St. Joseph storefront windows and watch dozens of community volunteers entertain you by posing perfectly still. Come with your family or friends and vote for your favorite live mannequin display. Then see the new spring items in our shops and enjoy wine tasting, a snack or dinner while in town.
Rock to "America's Got Talent" phenom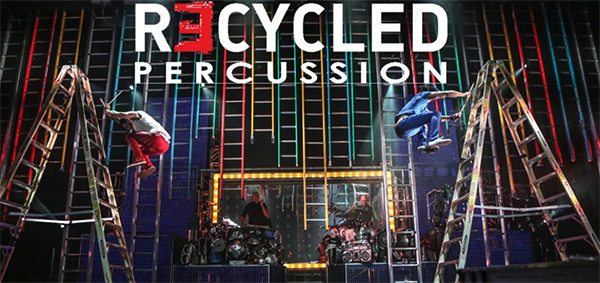 Recycled Percussion | March 16 | 8 p.m. | The Mendel Center, Lake Michigan College | Benton Harbor | $24-$54
Junkyard trash takes on a whole new purpose when you see this rock band's high-energy drumming, guitar smashing and DJ spinning live on stage. Recycled Percussion was a national phenomenon when they brought their sense of humor, gravity-defying athleticism and gritty assault on buckets, power tools or anything else they could get their sticks on during their week after week performances on "America's Got Talent." You won't want to miss this Vegas-caliber show.
BUY TICKETS
Feast on food for the soul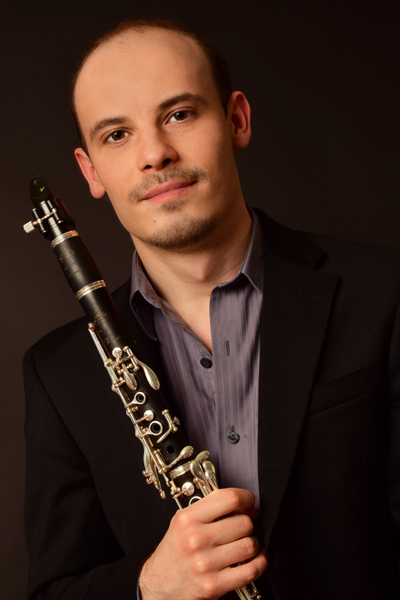 Amazing Amadeus | March 17 | 4 p.m. | Howard Performing Arts Center, Andrews University | Berrien Springs. | $5-$35
Be awed by the genius and beauty of Mozart and Brahms performed by the amazing Southwest Michigan Symphony Orchestra (SMSO). You will hear Mozart's Symphony No. 29 which he finished composing when he was only 18-years old. His poignant Clarinet Concerto, featuring SMSO's principal clarinetist Georgiy Borisov, is a jaunty, optimistic piece that was written just months before Mozart passed away. The final piece will be Brahms' Serenade No. 2. You will go home rejuvenated for the coming of spring.
BUY TICKETS