When it comes to making moms feel special, Southwest Michigan does it right. Not only do we have wonderful getaway destinations where she can truly relax and unwind, but we also have a whole weekend of ways to say, "I love you, Mom." Below are a few ideas – you'll find more here.
May 11
National Public Gardens Day at Fernwood, Niles. What a beautiful, peaceful place with more than a dozen gardens and nature trails to wander about. A guided garden walk will be offered at 2:30 p.m. Click here to download a coupon for two free admissions on this day.
May 12
2nd Annual Mother's Day Market, St. Joseph Avenue, Stevensville; 10 a.m.-4 p.m. A wide variety of premier vendors will let mom browse through their best handmade, artisanal and vintage goods. There also will be food vendors, crafts for the kids and much more!
12C Live with Matt Gabriel, 12 Corners Vineyards, Benton Harbor; 2-5 p.m. Add a glass or two of wine to this afternoon of folk and blues music, and mom will be one happy woman.
Dancing with the Symphony Stars. Grand Upton Hall, The Mendel Center, Lake Michigan College, Benton Harbor; 5:30 p.m. This dazzling event features local celebrities paired with dancers to win the coveted Mirror Ball Award. You mom will love every minute!
The Women of Riversong, The Box Factory for the Arts, St. Joseph; 7 p.m. You and mom are in for a fun and heartfelt night of stories, songs, singalongs and sharing.
May 13
Mother's Day at the Baroda Farmers Market, Baroda; 9 a.m.-2 p.m. Miss and Mr. Baroda will greet moms with flowers. Stroll by booths to see what local farmers, food vendors and crafters have to offer. Pony rides, a petting zoo and live music will entertain the entire family.
We'll do the cooking and cleanup.
Brunch at Fernwood, Niles; 10 a.m.-3 p.m. Click here for the full menu. Then continue (or start) your celebration with Fernwood's first Second Sunday concert of the season featuring Lake Effect Winds at 4 p.m. Brunch reservations: 269-695-6491.
Brunch at Bistro on the Boulevard, St. Joseph; 11 a.m.-3 p.m. The Bistro chefs use local ingredients to create a wide selection of mom's and kids' favorites prepared with a French twist. Tap here for menu. Reservations: 269-983-3882.
12C Mimosas for Mom, 12 Corners Vineyards, Benton Harbor; 1-5 p.m. Treat mom to mimosas or Sparkling Brut or Sparkling Moscato. The local food truck, Sammy Arepas, will serve Venezuelan empanadas and arepas, including vegetarian and gluten-free options.
Mother's Day in the Vineyard, Domaine Berrien Cellars, Berrien Springs; 1-5 p.m. We'll gift your mom with a flower. Come enjoy the singing birds and blossoming orchards while sipping wine, eating wood-fired pizza and listening to the live music of Vince Miller.
To all moms, wherever you celebrate, thanks for all you do and we hope to see you soon!
Once upon a farm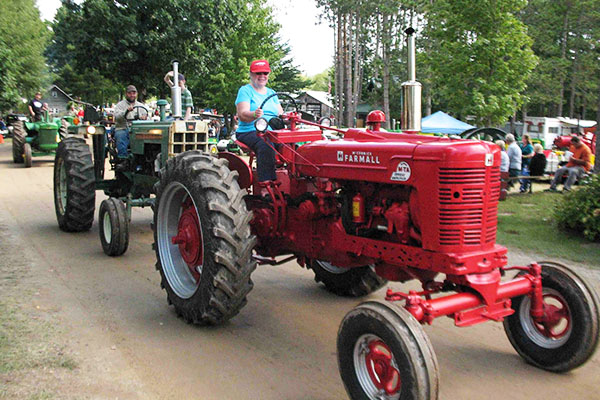 For many children, a farm means nothing more than a red barn spotted along the highway or rural scenes in books or movies. This month you can turn those farm pages into reality at the Michigan Flywheelers Museum Farm History Day, May 11 from 9 a.m.-2 p.m.
This hands-on learning event presents life on a Michigan farm in the 1800s to early 1900s. Children will learn how to dip candles, churn butter and press fruit. You can take them on a self-guided tour through Old Towne, the sawmill, shingle mill, the farm machinery repair shop and Stephenson barn. Be sure to visit the general store to buy old-time candy and to browse through the classic toys and farm-themed home decor. This free event is open to the public, area schools and homeschoolers. Click here for directions to 06285 68th St, South Haven.
Love flea markets and garage sales? Then come to one of Southwest Michigan's biggest outdoor Swap Meet/Flea Market, June 8 and 9, 8 a.m.-4 p.m. Nearly 200 vendors will be at the Flywheelers' almost 80-acre site. You'll find everything from antiques to handmade crafts. Admission is only $2 per person; free for children 12 and under.
Mmm. It's BBQ time!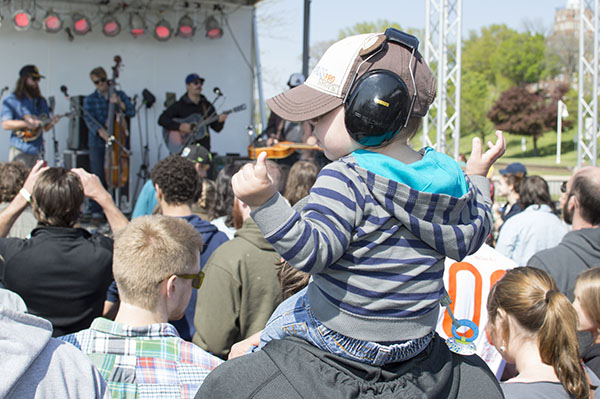 Celebrate spring and the mouthwatering flavors of fast-approaching summer, May 19 at the St. Joseph BBQ, Blues and Bluegrass festival, noon-8 p.m. in Whirlpool Centennial Park. With Lake Michigan as your backdrop, try craft beers, regional wines and local BBQ as five bands help you get into the warmer-weather groove.
12:15 p.m. - Albert Cummings: blues, rock and Americana
2:00 p.m. - The Grascals: bluegrass and country
3:30 p.m. - The Appleseed Collective: bluegrass
5:00 p.m. - Pokey LaFarge: blues, Americana, early jazz, country
6:45 p.m. - Yonder Mountain String Band: bluegrass
Admission tickets to this rain or shine event are $20 in advance, $25 at the gate, and FREE for kids 8 years and younger. Drinks and BBQ fare will be available for purchase throughout the event. Learn here how to buy your advance tickets online, in person or by phone. Hope you can hang out with us all day!
Royal fun for young, old and middle ages!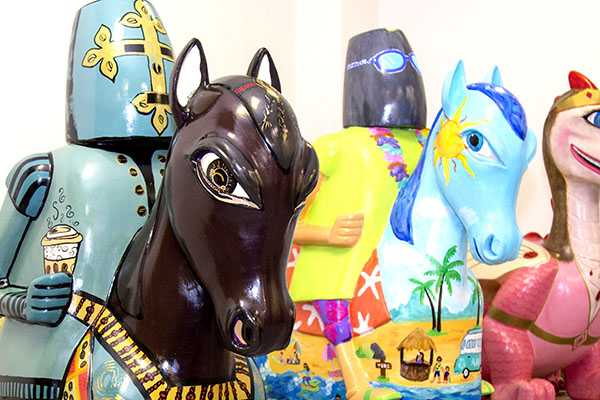 Hear ye! Hear ye! It's outdoor public art time, May 18-Sept. 20, in The Magical Kingdom of St. Joseph. Come one! Come all to seek the 14 knight and dragon sculptures plus two kid-size, climbable castles created by regional artists.
May 18: Kick-Off Celebration, 5:30-8 p.m., downtown St. Joseph. Be the first to see the new outdoor art and meet the artists. Make your number one stop the St. Joseph Today Welcome Center, 301 State St., to get your map to the kingdom plus your Abonmarche Artist Bucks (presented to the first 300 people). You'll get $5 worth of Artist Bucks to spend that evening only at participating downtown stores. To add to the festivities, the kingdom's Summer Reunion band will perform its playlist of jazz, blues and more from 5-8 p.m.
Then plan to come back for more gallant good times taking selfies with your favorite sculptures, building your own castles on the beach, entering the Pizza Hut® coloring contest, watching family movies and doing so much more throughout the summer. Hotels fill fast, so please book your room now!
Get your tickets now!
For the first time, Southwest Michigan's craft brewers, winemakers and distillers will party with you in one place.