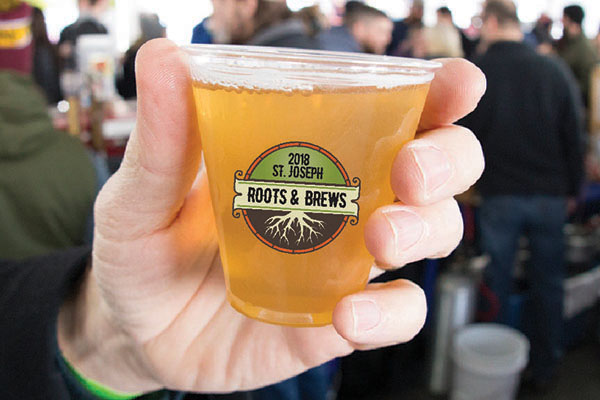 The autumn equinox is Sept. 22 and there's a whole weekend of fall fun happening, including the new Roots & Brews festival, in and around St. Joseph. So, start off your fall by trying your favorite and new regional craft beers, wines and ciders paired with delicious local food and listening to roots music. Do it all with a fantastic view overlooking Lake Michigan.
Here are festival details:
Sept. 22 | 4-8 pm | Corner of Broad St. and Lake Blvd., downtown St. Joseph

Regional Beverage Choices
Breweries: Founders Brewing Co., The Livery, North Pier Brewing Company, Round Barn Brewery, Silver Harbor, Sister Lakes Brewing Company, Tapistry Brewing, Three Blondes Brewing and Watermark Brewing Co.
Wineries: Lazy Ballerina Winery, Lake Michigan Vintners, Round Barn Winery
Mead/Cider: B. Nektar, Peat's Original Cider
Non-alcoholic beverages: free coffee plus water and soda available for purchase
Food Pairings
Live Music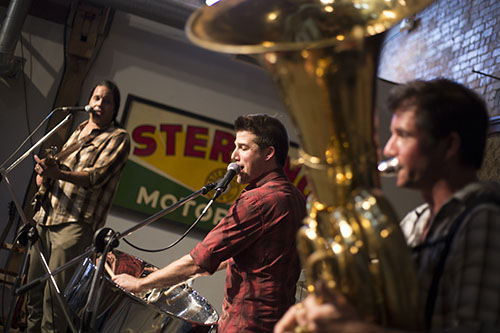 (times are approximate)
4:30 pm: Elephant Rescue, a three-piece band based in Niles, Mich., whose playlist combines New Orleans swamp funk, blues, rock, folk and world flavors.
6:15 pm: Jared & The Mill, a five-piece band of best friends coming in from Arizona to play their rowdy, Western indie rock.
Tickets
$35 per person: includes admission, 12 beverage tokens, sample cup and live music.
$15 per DD: includes admission, free coffee and live music (purchase in-person only at St. Joseph Today Welcome Center, 301 State St.)
Beer: 1 token; Wine: 3 tokens; 4 oz servings; additional tokens: $2 each
Must be 21 or older to enter festival grounds (bring your ID); no children or pets, please!
Purchase your ticket online, by phone or in-person at The Mendel Center at Lake Michigan College or in-person at the St. Joseph Today Welcome Center.
Make it a getaway weekend with even more fall activities: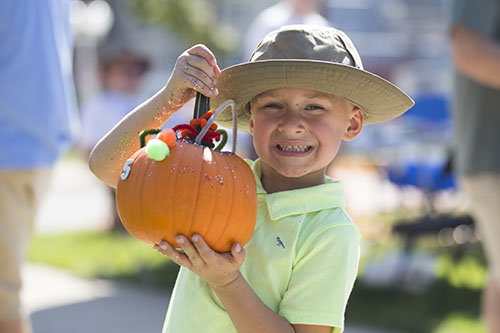 Sept. 21
4:30 pm: The Great Bed Race. Bring the kids to cheer teams racing beds down Lake Blvd. in downtown St. Joseph.
Sept. 21 & 22
Sept. 22
There are lots of lodgings to stay over in the area. So, don't miss a thing this weekend, including the gorgeous fall color sunsets!