We asked locals to suggest their favorite things to do with family and friends in Southwest Michigan during the crisp, colorful days of fall.
Elisa
Nicky
Erika
Get caramel apples at Tree-Mendus Fruit Farm
Bake apple pie with apples from Tree-Mendus Fruit Farm
Do a corn maze
Joshua
Fall is a great time for surfing on Lake Michigan. The wind tends to kick up from the north creating great waves.
Katie
Get doughnuts and cider at Grandpa's Cider Mill
Mull around the pumpkins at Jollay Orchards
Drive down Shawnee Road or M-63 to see fall color
U-pick at Lemon Creek Winery and Farm Market (there's wine tasting for the adults)
U-pick and hayrides with the kids at local orchards.
Driving past the vineyards. The smell of the grapes is divine!
Eric
Waffles at Tree-Mendus Fruit Farm. Enough said! (Erika seconds that idea!)
Fall color just ahead!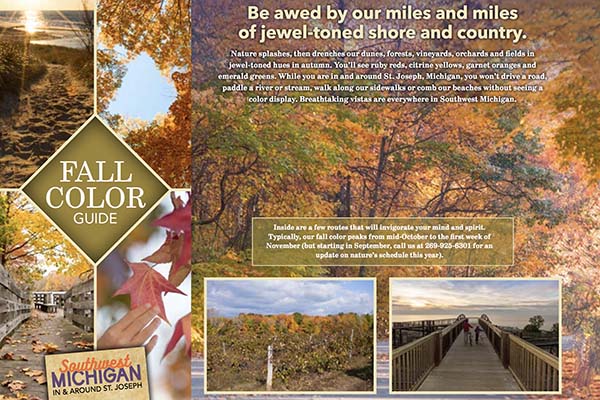 Beginning this month through early November, nature splashes, then drenches our dunes, forests, vineyards, orchards and fields in ruby reds, citrine yellows, garnet oranges and emerald greens. Paddle our rivers. Walk along tree-lined sidewalks. Pick up wave-smoothed stones and beach glass strewn along our shore. You'll find breathtaking color displays everywhere you go in and around St. Joseph!
We've listed six of our favorite routes in this downloadable Fall Color Guide. Be sure to share on Facebook and Instagram where you enjoy leaf watching in Southwest Michigan. And do plan to stay over. Our autumn sunsets are amazing.
Insider Tip: Come to stay during the week; all of our places to visit and stay are less crowded.
Include this fall fun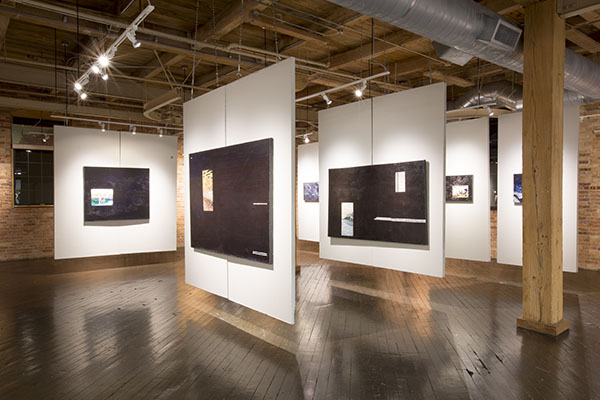 Southwest Michigan offers a month-filled with events to include in your fall color tour itinerary: