Download Brochures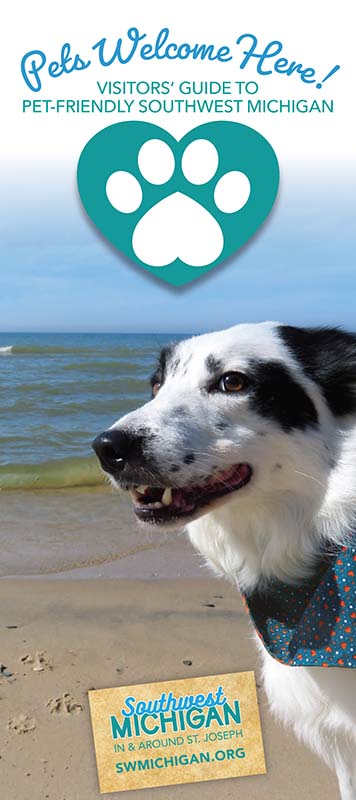 We love pets all-year round in Southwest Michigan. Our laid-back vibe welcomes your dog to splash in the waves on our pristine, Lake Michigan coast. Hike miles of trails that follow picturesque rivers and cut through quiet woods. Wander into quaint shops or frolic at festivals in our lake resort towns. Let your furry best friend tag along as you sample handcrafted wines, beers and spirits on the Southwest Michigan Makers Trail. Together, you will make memories to last a lifetime.
Inside are a few routes that will invigorate your mind and spirit. Typically, our fall color peaks from mid-October to the first week of November (but starting in September, call us at 269-925-6301 for an update on nature's schedule this year).
The same Lake Michigan that lures you into its sparkling fresh waters is the reason we harvest a large variety of fruits and vegetables in Southwest Michigan. The lake tempers our climate. It delays our blossoms from budding until after the late spring frosts. Keeps our autumns milder so we have more time to pick before it snows.