Jay Fettig, owner of North Pier Brewing Company, loves craft beer. So in May 2016, he opened a small microbrewery and taproom on a little corner in the Benton Harbor's Hill District. It's an unbeatable location for many reasons. Tucked away from busy streets, it teems with energy. It's practically on the Harbor Shores Golf Club course, with the cart path curving around the brewery between holes 13 and 14. It's a stone throw from the popular Benton Harbor Arts District, Lake Michigan beaches, hiking/biking/x-country ski trails, Paw Paw River paddle sports and the annual Steelhead Triathlon route. The location is great but what's exceptional is the customer service and what pours from the taps.
Quick backstory
Jay says, "Our little corner at North Shore Drive and Higman Park Road has transformed quite a bit over the past 3-½ years. We started with a small taproom and brewery. The year we opened we quickly added a larger outdoor deck to accommodate around 40 additional seats. By the following year, we had run out of space in the brewery so we added a 7,000-square-foot warehouse across the street and more parking spots. Last year we bought North Shore Inn so we now have a taproom, restaurant and production facilities all on our site."
What's exceptional
North Pier's focus is to create the best customer experience. "We want our taproom to be a place you can gather with friends and have a good time with your favorite beverages." The team and culture at the taproom, restaurant and production facilities support that goal. The brewery's core group of around 20 employees — bartenders, servers, cooks and brewers — have worked together for a long time. Jay says they are growing together, innovating together which helps them deliver a quality experience to their customers every day. Come see for yourself. And yes, your children and dogs are definitely welcome!
Show your Makers Trail Flight Crew Passport
Why you will like North Pier beer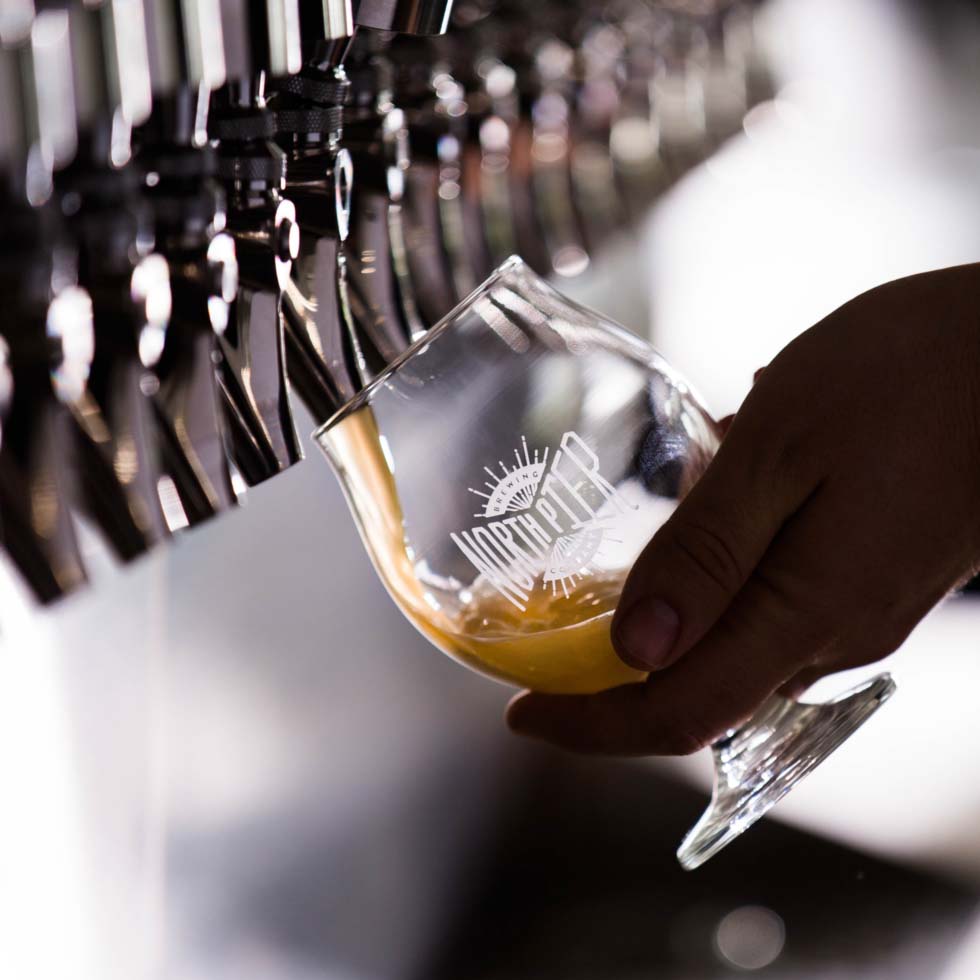 Ever wonder how our local makers do their craft? We asked Jay to explain what Head Brewer Steve Distasio does to make North Pier's brews stand out along Southwest Michigan's Makers Trail. He says it's as much an art as a science.
Steve learned beermaking at one of the largest craft breweries in the U.S. He honed his craft at a brewing school in England. Steve typically starts with a classic-style recipe, then adds his own twist that keeps customers coming back again and again.
Three most popular beers:
Oh My Guava. Steve begins with a classic, light-bodied German-style Kolsch and packs it full of pink guava to provide a burst of fruity goodness. (available spring/summer)
Happy Guy is a light-bodied, crisp, golden pilsner. The twist is that it is dry-hopped with Michigan hops that give it a light, lemon-citrus aroma. It's low in bitterness, refreshing and extremely crushable. (year-round)
Tacklebox is a hazy American IPA brewed with El Dorado and classic "C" hops. The El Dorado lends to the beer's bold aroma that elicits notes of tropical fruits. (year-round)
Next on tap: Steel Toe Moccasin, a big Double IPA.
More beverages to try
To ensure that everyone has a good time, the taproom also serves locally crafted Berrien Domaine wines on tap as well as its own line of craft cocktails. North Pier's General Manager Anthony Fulton gained his cocktail expertise in Chicago and now shares his creativity right here. Visitors can drink the cocktails in-house or take to-go.
Jay said the next cocktail can release is a Smash Pack beginning in November. (Smash cocktails contain mint). The four-pack includes:
Strawberry Smash: vodka with strawberry, lemon and mint
Blackberry Smash: gin with blackberry and mint
Lemon Smash: bourbon with lemon and mint
Pineapple Smash: rum with pineapple and mint
Follow North Pier on Facebook for the release date.
Flight tastings include four 5-oz glasses for $10. Additional tastings are $2 each.
Fall happenings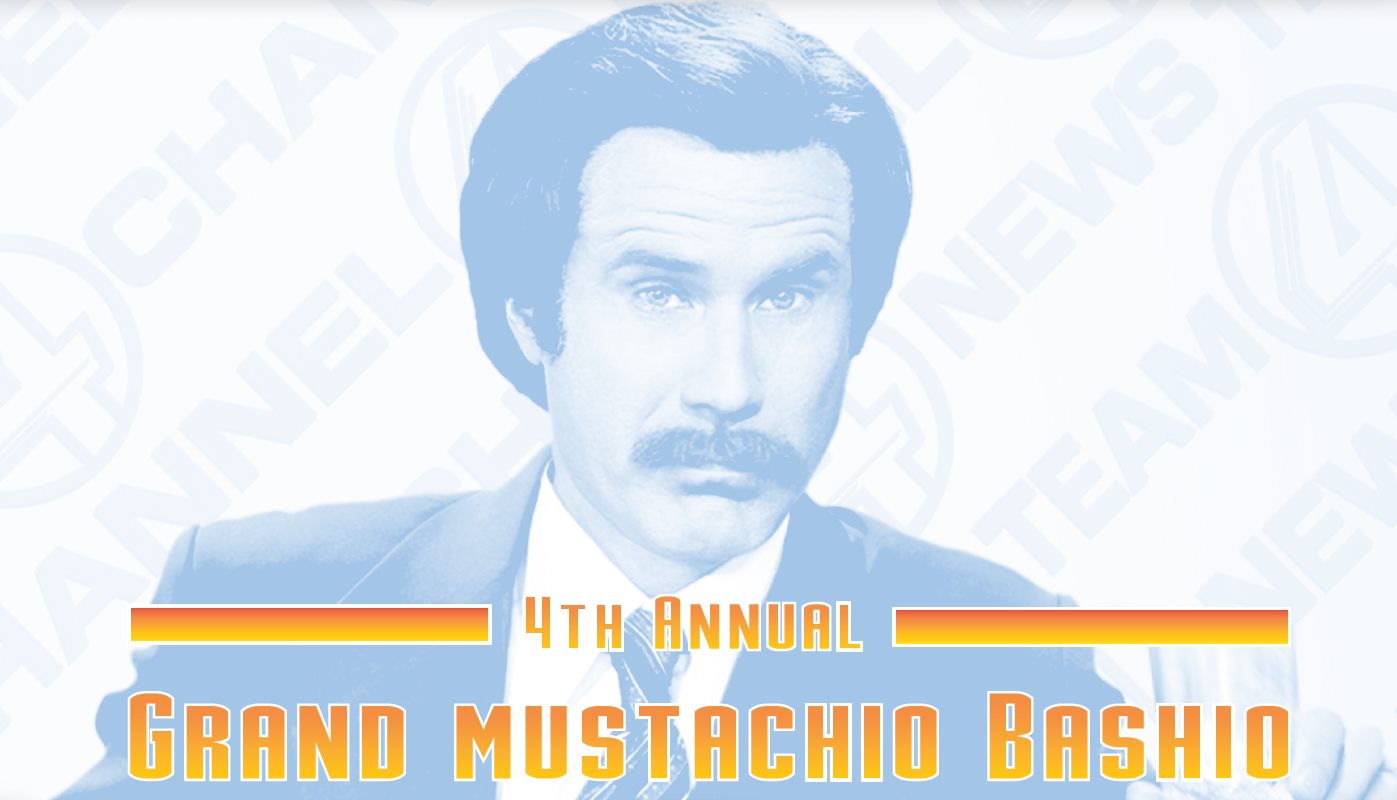 Jay says North Pier is hopping in the summer, but the real action takes place now through spring. Here are some dates to add to your calendar as you are planning your Makers Trail visits:
Now-Dec. 29 | Team Wing Eating Contest | The rules are simple. 1) Create a team of up to 4 people. 2) Eat as many wings collectively as a team through Dec. 29. 3) Team does NOT all have to be present for devoured wings to count. 4) Your team can start anytime. 5) AWESOME PRIZE. The winning team gets a private dinner for the team PLUS four special guests.
Oct. 26 | Spooktacular Movie Night | 7 p.m. | Little Shop of Horrors
Oct. 27 | Family Fun Halloween | 2-5 p.m. | Fun games for the entire family will include a witch hat ring toss, bobbing for apples, and punch a paper pumpkin. There will be hot cider for both kids and adults, plus the option for adults to spike theirs.
Nov. 7 | Music Bingo | 7- 9 p.m. | We play snippets of songs and it's up to you to identify the tune and find it on your card. Once you get a straight line, yell out (or sing) BINGO really loud! It's how you win great prizes.
Nov. 25 | Into the Wild Legend's Club Dinner | Join to get details
Dec. 7 | Grand Mustachio Bashio | It's time to grow your 'stache and dig out those bell-bottoms. This year's annual fundraising event is extra groovy with its Anchorman/70s theme! Compete for prizes in three award categories (yes, there's a Mustache Queen award). Suggested $10 donation at the door, with all proceeds going to the Humane Society of Southwest Michigan. Or, upgrade to $25 to receive a food & drink package.
Mar. 14 | St. Patrick's Pub Crawl | More details in the spring