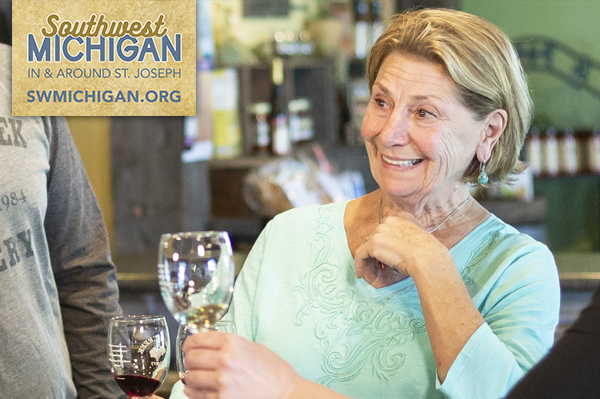 When Cathy Lemon, winery manager at Lemon Creek Winery and Farm Market, says, "Farming is in our blood," it's true. Her husband, Jeff, is part of the family's sixth generation to work the land located six miles to the east of Lake Michigan in Berrien Springs. Its high-point vantage escapes most spring and fall frosts making it one of the best places to grow fruit in the U.S. That's something Eli Lemon discovered when he bought the original 65 acres in 1837, the same year Michigan became a state.
Being able to claim a 160+-year lifespan is rare for an American business or farm, but it's even more extraordinary to keep it under one family's name. "The Lemon name is on everything we do here," said Cathy. "It's on every label of wine and on every award they've won. It's associated with every fruit we grow. This farm has more than our family name, it has our hearts in it."
The Lemons aren't the only multi-generation family with their hearts here.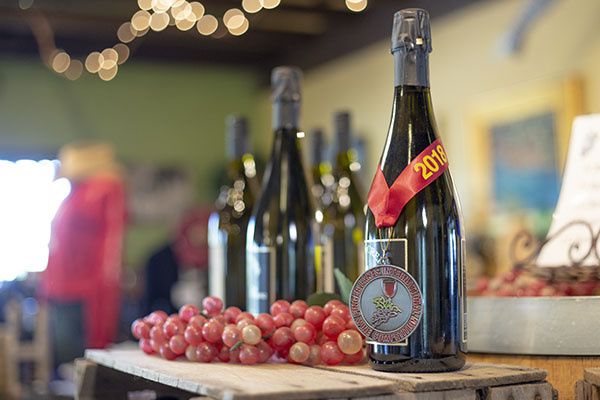 Cathy said the now 170-acre farm, market and winery have been open to visitors for several decades. Many of the same families from Michigan, Indiana and Illinois return year after year. Their tradition of coming often dates back to first-generation immigrants. "They would come in from Chicago and tell us how our farm reminded them of the Old Country," Cathy said. Now it's their great-great-grandchildren, great-grandchildren and grandchildren who are eager to share their childhood experiences of coming to Lemon Creek with their own families. "They want to ride out to the orchards in the wagon. Have a picnic with their kids on the grounds. To bite into a juicy, sun-ripened peach," Cathy explained. "And they tell us all of the time how our prices are so much better than what they pay in Chicago."
Why make Lemon Creek part of YOUR family tradition?
Lemon Creek is one of the few places in Southwest Michigan that is a working fruit farm, vineyard and winery all in one location. "We don't do 'shows,'" Cathy said. "But when you're here you can see the tractors in action, watch us harvest the fruits and grapes and talk to us about how we grow your food."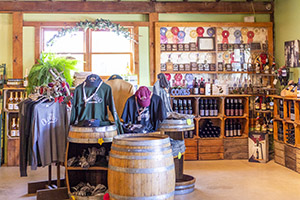 She points out that Lemon Creek Winery (circa 1984) uses 100% estate-grown, European varietal grapes. "We grow, harvest, make and bottle our 33 wines here," Cathy said. She said Jeff's father, Robert, was a pioneer in the wine grape growing industry in Michigan and was the first to commercially plant Cabernet Sauvignon in the state. "The quality of the grapes grown here, and the pride Jeff has in making excellent wines have earned us medals in top competitions year after year. More importantly, people truly enjoy our wines."
Lemon Creek is also one of the few places in Southwest Michigan that home winemakers can buy not only concord but European-varietal grapes for their craft. Cathy encourages winemakers to check in early September for harvest updates.
Top reasons to come this year
June 23: Start of cherry season; available into July
July: Apricots available
July-August: Nectarines, plums and peaches
July-September: Blueberries and red raspberries
July 21: Vintage Blues Bash, noon-7 pm, non-stop sizzling blues bands, dancing, wine tasting and food; bring lawn chairs and blankets; $12/adult
Aug. 11: Véraison 5K Run (benefits Family and Court Advocates), 8-10 am; $40
September-October: Apples and grapes