Souls Ground Cafe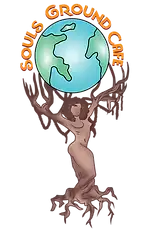 234 Territoral Rd
Benton Harbor, MI

Located in Benton Harbor. Audrey "Chef Audy" Peeples is a renowned chef, from Benton Harbor, Michigan. After living in Chicago and working in the legal field for 19 years and owning a catering and DJ business she returned to her hometown to create her brands Souls Ground Food & Natural Healing and Souls Ground Cafe.
She has worked with culinary talents in the world, including Grant Achatz who is a Michelin Star Chef, and James Beard award-winning Chef, in his Chicago restaurant. She also worked with Marvin Woods who is a well-known cookbook author in his restaurant Asante in downtown Atlanta.
"Food can be both a source of sustenance and a form of medicine. Eating the right foods can go a long way toward healing the body and mind."
Contact: email