Chocolate & Wine Tour (1 Day)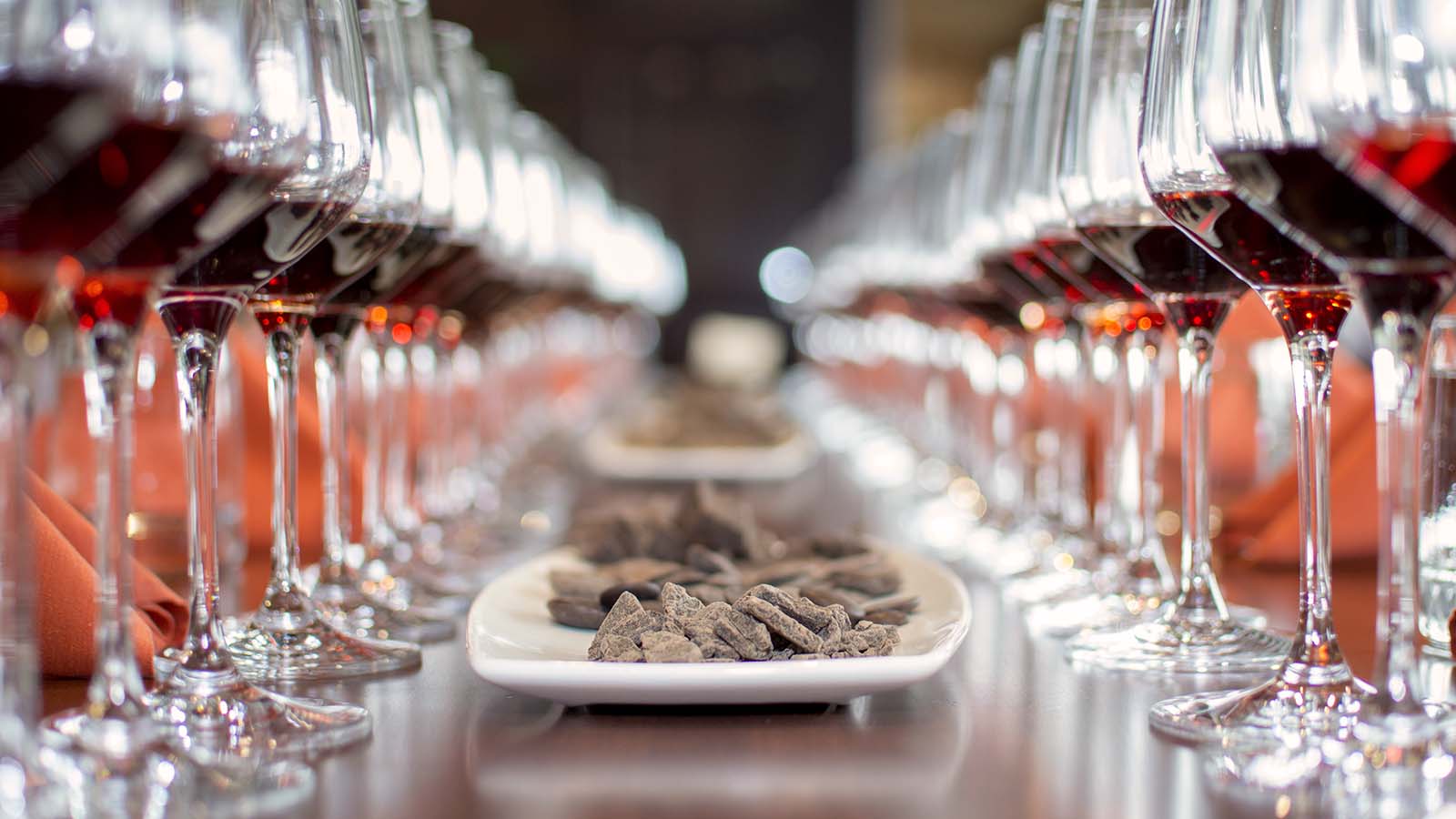 There are multiple ways in Southwestern Michigan to pair these two foodie pleasures, so check back here in the coming months for different destinations. Let's get started.
The Mason Jar Cafe, 210 Water Street, Benton Harbor
(1 hour on site)
Start your day with brunch at this popular cafe in the Benton Harbor Arts District. Delicious menu choices are made with local, organic ingredients. Try one of their specialty hot chocolates before your first winery stop.
Next, head to this winery overlooking acres of verdant vineyards. You'll be served five wine choices for $5 … make sure to try Devil's Head Red, named best semi-dry red in Michigan. Then take a short, ten-minute drive to:
12 Corners Vineyards, 1201 N. Benton Center Rd., Benton Harbor
(1 hour on site)
This is one of the region's newest wineries. For $10 you'll enjoy five wine selections and receive a complimentary chocolate and glass. Then drive to your next stops in downtown St. Joseph.
Kilwins, 217 State St., St. Joseph
(1/2 hour on site)
This is a chocoholic's paradise. Watch the friendly staff make creamy fudge on cool marble slabs, scoop mounds of your favorite ice cream into a waffle cone or hand-pick your favorite chocolates from the case.
Take time to stroll through downtown, visiting the shops and boutiques, including three tasting rooms:
Lazy Ballerina Winery, 315 State St., St. Joseph
(1/2 hour on site)
Owners Melanie and Lauren have created a café-style, tasting room setting. $9 tastings include five samples of wine or cider, a decadent chocolate truffle from Patricia's Chocolate and a Lazy Ballerina stemless wine glass to take home. Be sure to ask how the winery got its name!
White Pine Winery, 317 State St., St. Joseph
(1/2 hour on site)
Dr. David Miller is a noted winemaker and viticulturist who artfully produces a range of delicious red and white wines. For $8 you can delight your palate with six wines of your choice.
Founder, Leonard Olson's son and winemaker, Gunnar, continues his legacy. For $8 you can enjoy five wines followed by two chocolate dessert wines. The dessert wines are First Kiss, a full-bodied red wine blend with Merlot characteristics and a rich, dark chocolate-red raspberry bouquet, and Smorleaux, a Merlot-style wine with a hint of milk chocolate and marshmallow.
From Baroda Founders, head down the bluff to the Silver Beach Carousel (a five-minute walk - check seasonal hours), and then enjoy time on the beach. Go back up the bluff for a sunset meal at:
Bistro on the Boulevard, 521 Lake Boulevard, St. Joseph
(1 1/2 to 2 hours on site)
This gem on the bluff overlooking Lake Michigan specializes in delectable meals and desserts prepared with locally sourced ingredients. The Bistro was named the "Region's Best Fine Dining Restaurant" by Shore magazine and is one of only two restaurants in the area to boast the Wine Spectator Award of Excellence for its stellar selection.
Or take a short drive across the St. Joseph River to:
Rise & Vine, The Inn at Harbor Shores, 800 Whitwam Dr., St. Joseph
Stop in for a fresh-brewed cup of coffee or wine tasting. Then enjoy dinner at The Inn's in-house restaurant:
Plank's Tavern on the Water, The Inn at Harbor Shores, 800 Whitwam Dr., St. Joseph
Relax overlooking one of the oldest harbors on the Great Lakes, choosing from delicious combinations of greens to tavern fare to entrees that will make your taste buds dance. Save room for dessert.